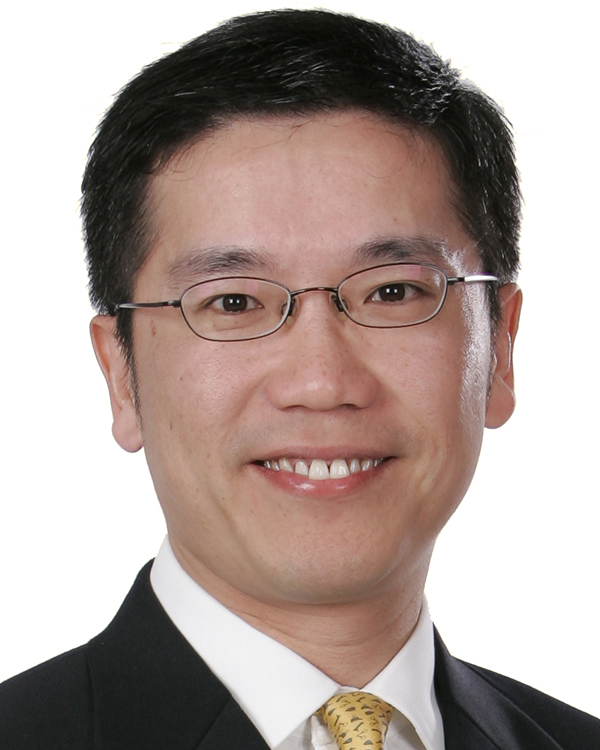 Arthur Yuen, JP
Deputy Chief Executive
Hong Kong Monetary Authority

Arthur Yuen is in charge of the full range of banking policy, supervision, conduct, and enforcement issues at the Hong Kong Monetary Authority (HKMA). He joined the HKMA in 1996 as Head of Administration and has since taken up different responsibilities including research and liaison on China economic and market development issues before being appointed Head of Banking Supervision in 2000. He took up the position as Executive Director (Banking Development) in July 2004, Executive Director (Banking Supervision) in June 2005 and Executive Director (External) in July 2008. He was appointed to his present position on 1 January 2010.

Before joining the HKMA, Mr. Yuen worked in the Hong Kong Securities and Futures Commission for two years after having served as an Administrative Officer in the Hong Kong Government for over eight years.
Speakers
(Speakers are listed in alphabetical order of their last name)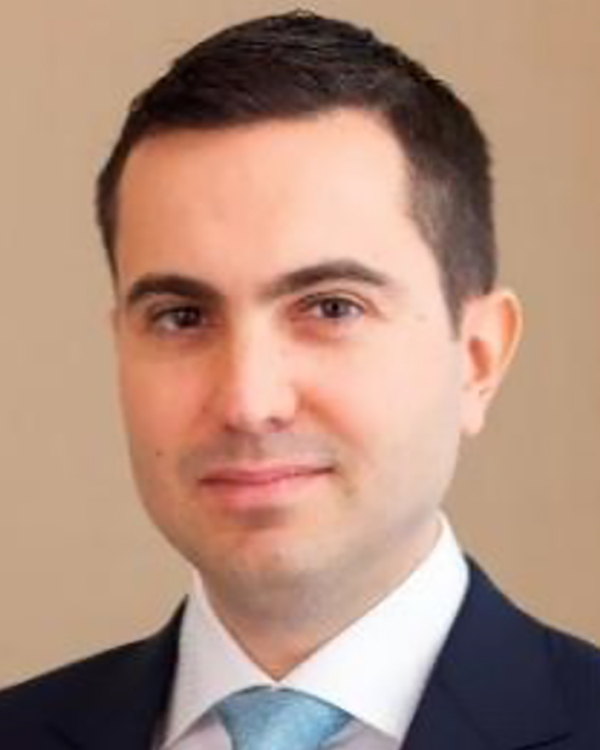 Daniel Celeghin
Head of Wealth Management Strategy Asia-Pacific
Casey Quirk

Daniel is a principal with Casey Quirk, and serves as the firm's leader in Asia Pacific, based in Hong Kong. Daniel has advised over one hundred asset managers globally over the past 15 years, and has covered Asia Pacific since 2007.

In his current role, Daniel advises the leading financial institutions based in APAC on their wealth and asset management strategy, as well as some of the world's largest global asset managers regarding their Asia-Pacific business. Daniel's expertise includes investment innovation, global distribution organization design, operating model configuration, M&A advisory, due diligence and product development.

Prior to leading the firm's Asia-Pacific operations, Daniel led Casey Quirk's alternative investments practice. He continues to work closely with the firm's hedge fund and fund of hedge fund clients, and developed Casey Quirk's proprietary frameworks for non-traditional investment managers. Daniel was named one of Institutional Investor's Hedge Fund Rising Stars in 2010.

Daniel has been a prolific contributor to Casey Quirk's published research library, most recently serving as lead author of Evolving Markets: A Practical Framework for Asset Management in Asia-Pacific (2014).

Daniel has been an officer with Casey Quirk since its foundation in 2002. He earned a bachelor's degree in operations research and industrial engineering from Cornell University.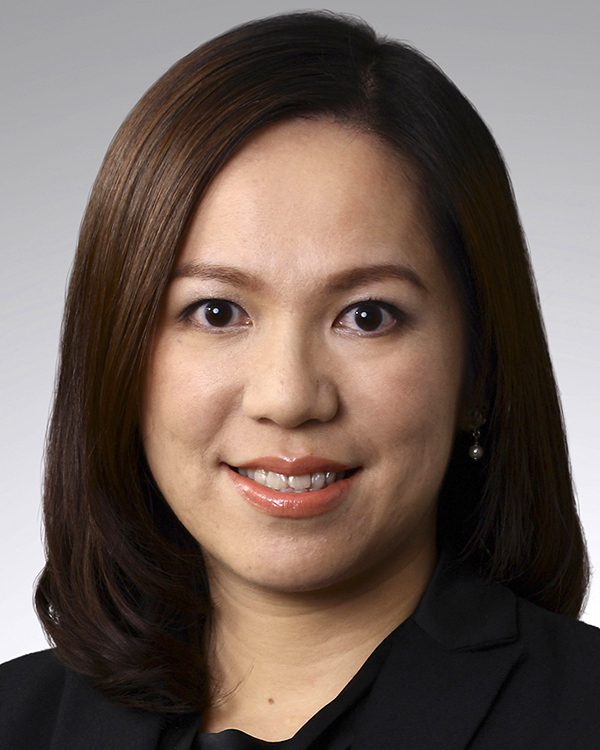 Annie Chen
Managing Director and Head, Managed Investments & Product Management, Wealth Management
Standard Chartered Bank (Hong Kong) Limited

Annie joined Standard Chartered in 2001 and has deep banking experience across retail banking, wealth management, customer experience, process and governance.

Annie has been with wealth management for over 10 years and has been instrumental in establishing a strong wealth platform for clients. Annie is responsible to drive the product strategies and business plans for investment products including unit trust, FX, bonds, structured products, wealth lending service, securities trading and MPF.

Annie is based in Hong Kong with 2 children. She possessed a Master of Science degree in Investment Management from The Hong Kong University of Science and Technology. Annie is passionate about Diversity and Inclusion and is currently acting as Co-Lead of the bank's Women's Internal Network.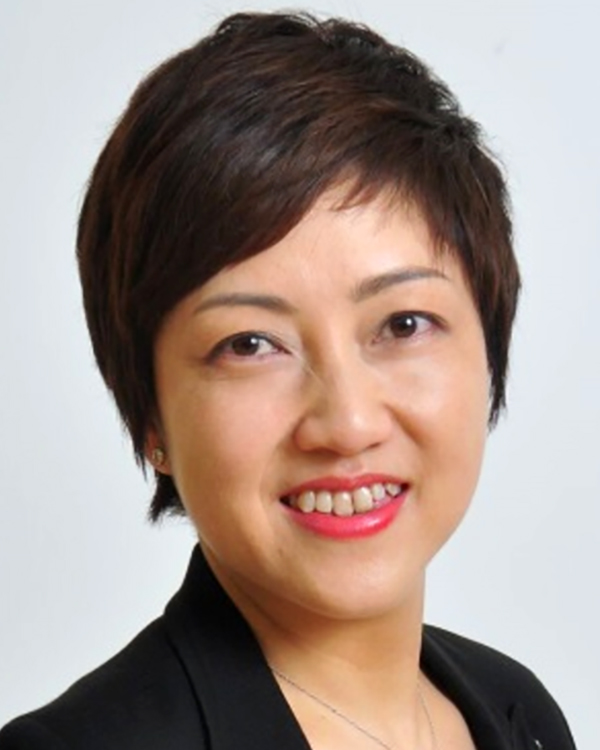 Ivy Cheung
Vice President, Consumer Insights
The Nielsen Company (Hong Kong) Limited

Ivy Cheung is the Vice President of Nielsen Hong Kong. In her capacity at Nielsen, she develops and oversees consumer insight business for key industry sectors. Banking and financial services has always been her key area of expertise and she has previously worked in one of the major banks in Hong Kong.

Ivy is a veteran market researcher with twenty years of experience with extensive experiences from Hong Kong, China to the rest of the Asia Pacific region. She leads a team of over 50 research executives who specialize in uncovering market landscape, identifying profitable consumer segments, measuring marketing and communication effectiveness, understanding brand performance and sales performance for clients on a daily basis.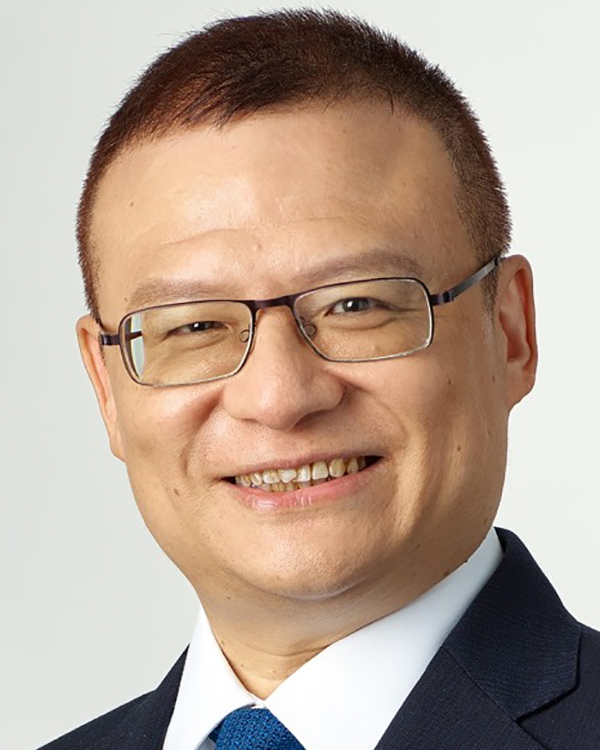 Steve Chiu
Senior Vice President, Head of Hong Kong Retail
PIMCO Asia Limited

Mr. Chiu is a senior vice president in the Hong Kong office and a member of the global wealth management team. As the head of the Hong Kong retail business, he focuses on building distribution partnerships with financial intermediaries in the region, particularly with banks, insurance companies and independent financial advisors. Mr. Chiu has over 25 years of wealth and asset management experience, covering fund management, banking and insurance firms. He was most recently Vice President, Investment Funds at Manulife Asset Management (Hong Kong). Prior to that, he held senior management roles in Bosera Asset Management (International), AIA Wealth Management, Invesco Asset Management, HSBC Retail Banking and HSBC Asset Management. He holds an MBA from Hong Kong University of Science and Technology. He is also a CFA charterholder and a CFP certificant.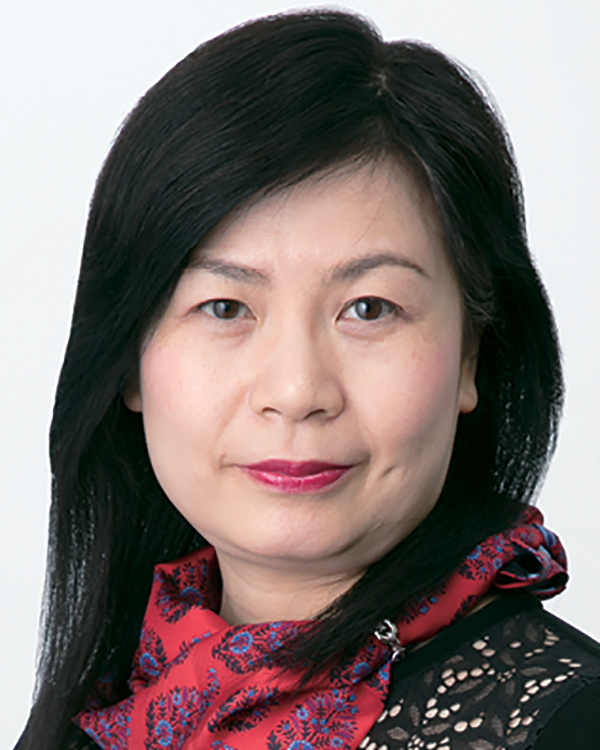 Christina Choi
Executive Director, Investment Products Division
Securities and Futures Commission, Hong Kong

Ms. Choi is a member of the Securities and Futures Commission (SFC). She is also an Executive Director with responsibility for the Investment Products Division, which is responsible for authorising and supervising collective investment schemes and other investment products as well as for the development and implementation of the SFC's asset management strategy and policies.

Ms. Choi has been with the SFC for over 10 years. She has extensive regulatory knowledge and experience in the policies and requirements for investment products both in Hong Kong and internationally. She played a lead role in the design and launch of various mutual recognition of funds (MRF) arrangements between Hong Kong and other jurisdictions, in particular the ground-breaking MRF arrangements with Mainland China.

Prior to joining the SFC, Ms. Choi practised as a solicitor in Hong Kong and was a partner of the Corporate Group of the international law firm, Clifford Chance.

Ms. Choi chairs the Products Advisory Committee and the Committee on Real Estate Investment Trusts. She also sits on the SFC (HKEC Listing) Committee, the Advisory Committee and the Executive Committee. She is also a member of Hong Kong Trade Development Council's Financial Services Advisory Committee and Asian Financial Forum Steering Committee.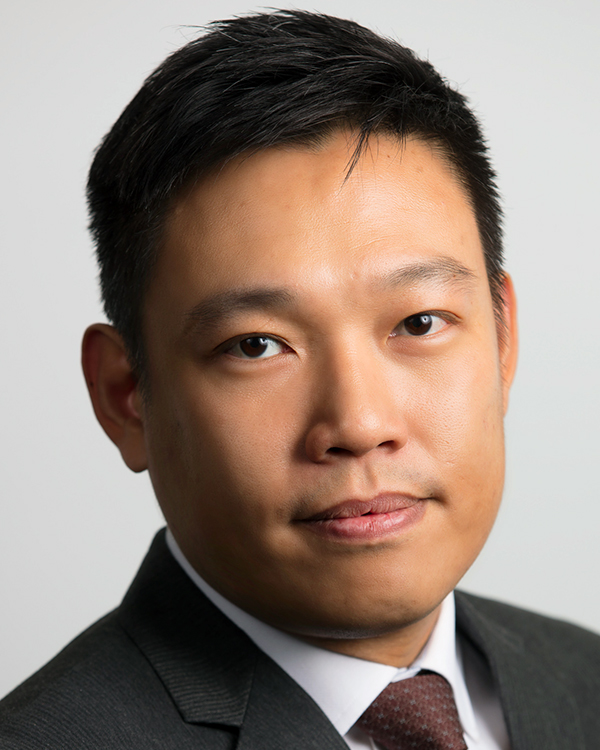 Daniel Chow
Managing Director – Customer Experience & Servicing
Principal Hong Kong

Daniel is the Managing Director – Customer Experience & Servicing of Principal Investment & Retirement Services Limited, responsible for supervising the Customer Experience Office and Pension Operation with focus on corporate customer experience strategy and overseeing companywide transformation projects to enhance customer service.

A unique career spanning finance and customer experience in asset management industry with hands-on experience and track record of successful accomplishments in managing company finances and deliver corporate customer experience strategy. He joined the Principal in 2005 as a Management Trainee and promoted to Managing Director – Customer Experience & Servicing in 2017.

Prior to joining the Principal, he was a Senior Financial Analysis of Walt Disney Pictures and Televisions, responsible for analysis and assessment of participation, residual and distribution cost.

Daniel earned his Bachelor's and Master of Business Administration Degrees in Finance from the University of Southern California.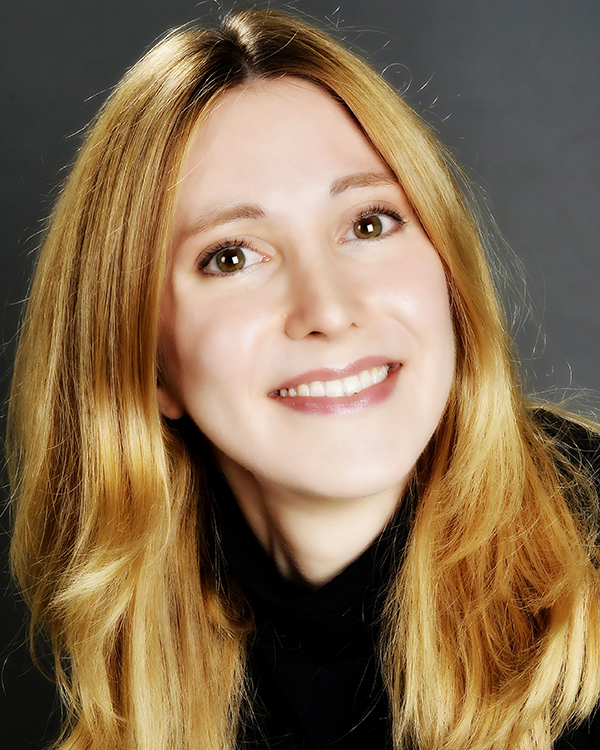 Chantal Grinderslev
Senior Advisor
Z-Ben Advisors

Chantal Grinderslev advises global financial services firms on China strategy and execution. At present she specializes in distribution dynamics, RMB credit and cross-border flows, but her functional focus remains broad: reconciling business goals with operational practicalities. Prior to joining Z-Ben Advisors, Chantal focused on policy and macro-economic issues in Beijing, London, Dakar, and Washington DC, working first as the director of a national non-profit and later as a diplomat. She holds degrees from the Georgetown School of Foreign Service and London School of Economics.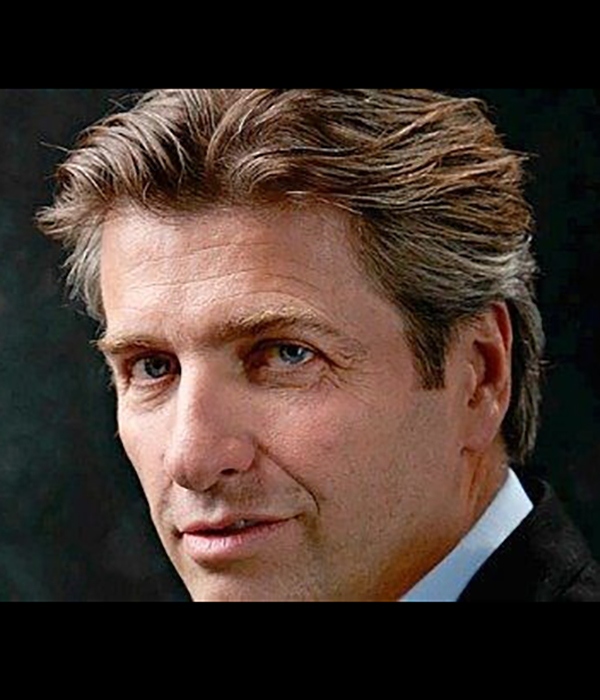 Mathias Helleu
Co-founder and Executive Chairman
8 Securities Limited

Mathias is the co-founder and Executive Chairman of 8 Securities, a leading mobile investing service in Hong Kong and Japan. A veteran of financial technology, Mathias led E*TRADE's international division for over ten years. This included launching and growing licensed businesses across 14 markets in Canada, Europe, the Middle East and Asia. Prior to E*TRADE, Mathias held leadership positions at TIR Securities (co-founder) and Bank Paribas Capital Markets.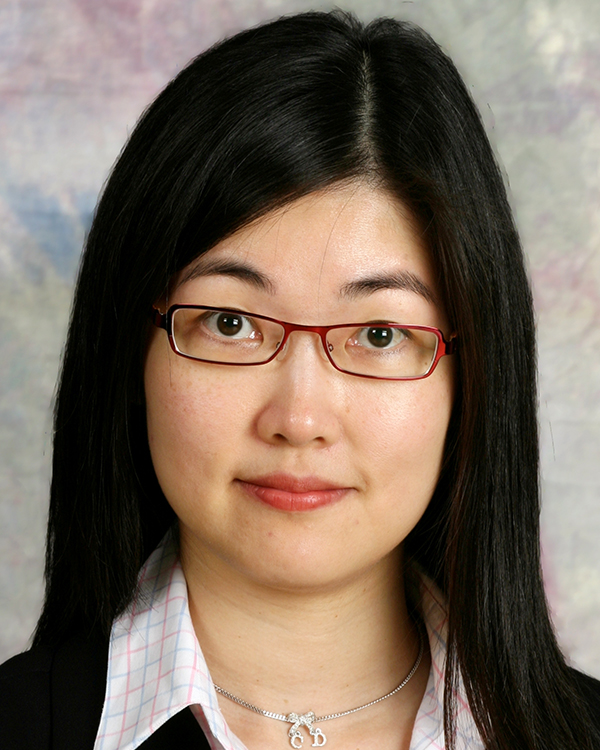 Doris Ho
Executive Director
Hospital Authority Provident Fund Scheme

Doris is the Executive Director of the Hospital Authority Provident Fund Scheme (HAPFS). In this role, she has oversight and management responsibility for all activities of the Scheme. Before taking up the current role, she was a director of investment managing the investment operations including strategic asset allocation, manager monitoring and selection, risk management, etc.

Prior to joining the HAPFS in 2007, Doris was an associate director with Mercer, where she advised clients in various investment areas including investment strategy, policy and structure, manager search, etc. She also covered manager research for the Asia ex-Japan region.

She has more than 20 years of experience in the investment and retirement industry.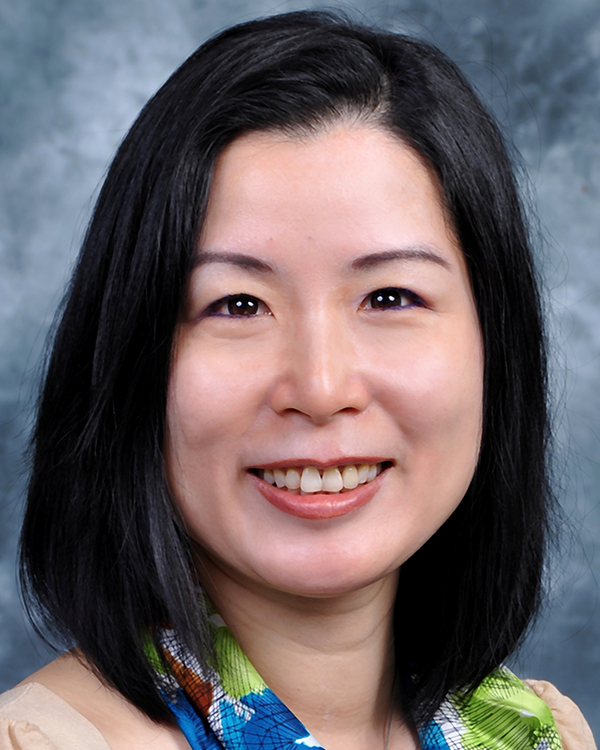 Elaine Lai
Head of Wealth Development, Retail Banking and Wealth Management, Hong Kong
The Hongkong and Shanghai Banking Corporation Limited

Elaine Lai joined HSBC in 2013 as Head of Wealth Development, Retail Banking and Wealth Management, Hong Kong. She is responsible for establishing the strategy and implementation tactics for investment and deposit products. Elaine joined HSBC with 20 years proven track record in asset management, institutional banking, private banking, wealth management and treasury. She had worked in Shanghai and Beijing before returning to Hong Kong in 2010.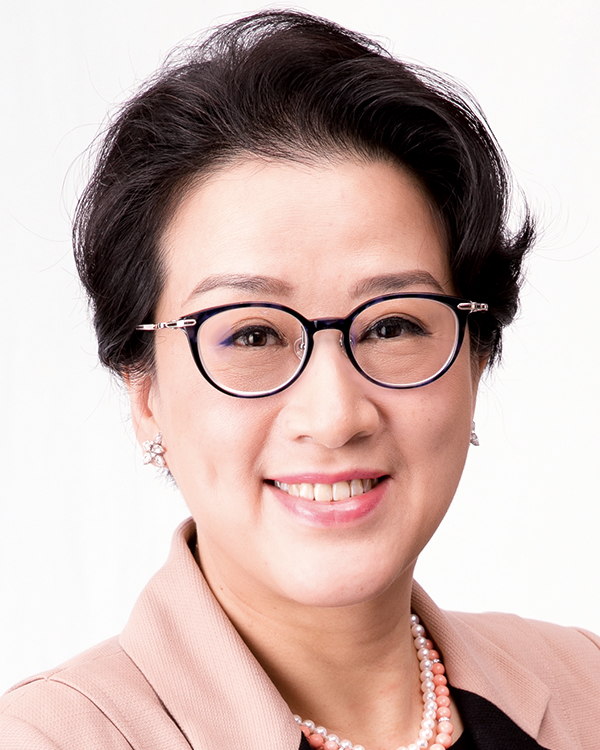 Alice Law
Chief Operating Officer & Executive Director
Mandatory Provident Fund Schemes Authority

Alice Law joined the Mandatory Provident Fund Schemes Authority ("MPFA") as Chief Operating Officer and Executive Director in July 2012. Her current portfolio in MPFA includes supervision of MPF trustees, intermediaries and enforcement of the law and regulations governing MPF operations. Since joining MPFA, Alice was tasked with the implementation of the Employees' Choice Arrangement and the recent launch of Default Investment Strategy across all MPF schemes. Alice also initiated a market-wide campaign to promote stronger governance and compliance culture amongst MPF providers. Before joining MPFA, Alice spent over 14 years serving in various departments of the SFC including corporate finance, intermediaries and investment products and China policy. Prior to joining the public sector, Alice was a partner with the commercial and corporate department of a Hong Kong law firm. She is a member of the World Economic Forum's Global Future Council on the Future of Financial & Monetary Systems. She took her Master of Laws degree at University College London.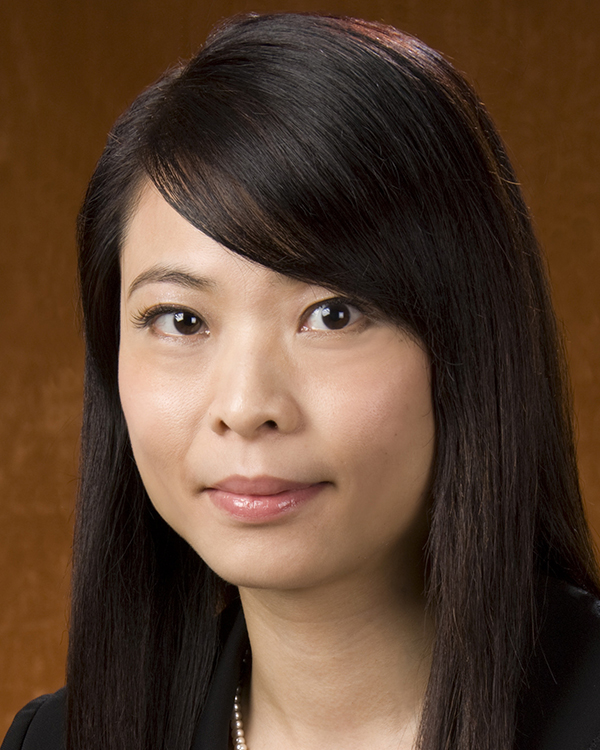 Josephine Lee
Director, Head of Wealth Management
Citibank

Josephine Lee heads up the Wealth Management department for the consumer banking group in Hong Kong. She is responsible for the development of various investment products and the formulation of sales and marketing strategies, as well as the enhancement of research-based investment advisory for the delivery of a comprehensive suite of wealth management solutions for retail customers.

Josephine began her career at Citibank Singapore in 1999. Since then she has taken up various key roles in Wealth Management, including Product Marketing Head overseeing the marketing activities of Investment, Treasury and Deposit products in IPB Singapore, before joining Wealth Management marketing in Citibank Hong Kong in 2004. Josephine was appointed Head of Brokerage and Securities in 2005, and took up the post of Head of Investment Products and Sales in 2008.

Josephine holds a Bachelor of Applied Science degree in Industrial Engineering from the University of Toronto, Canada and an Master of Marketing Management from Macquarie University.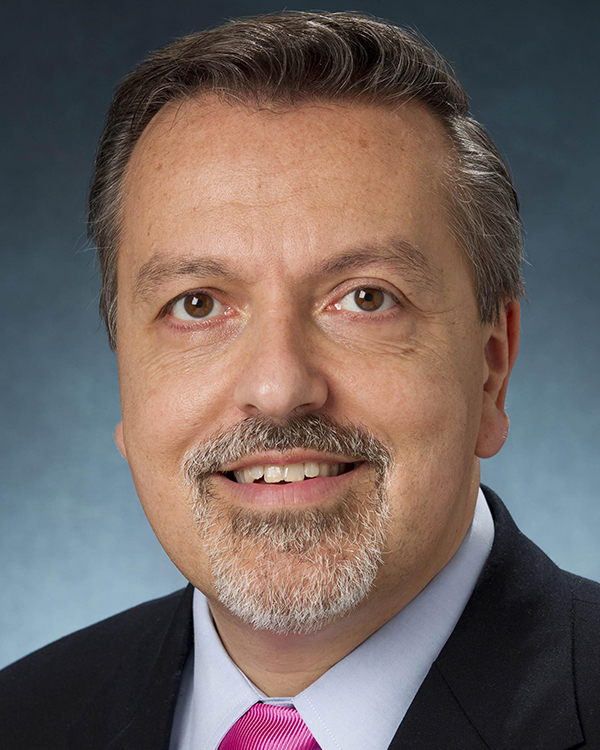 Philippe Legrand
CEO and Founder
London and Capital Asia Limited

Philippe is CEO and founding partner of London & Capital Asia, an award winning multi-family office that services high net worth clients as a one stop solution. Beyond a standard wealth management offering and corporate advisory solutions for the family business, LCA offers family governance guidance and also provides a forum to source answers to numerous non-financial issues (generational transfer, legal structuring, immigration, family charters etc…).

Philippe has accumulated over 30 years of senior management experience with international banks in private, corporate and investment banking. Before founding LCA in 2010, he developed the Asian private banking platform for Rabobank/Sarasin in the late 1990s and subsequently headed the private banking North Asian operations of ABN AMRO. He was previously deputy CEO of BNP Paribas Wealth Management, North Asia, a group for whom he worked for over 13 years.

Based in Hong Kong since 1995 he has also worked in Europe, North America and India; Philippe is a regular speaker at wealth management and asset management conferences in Asia as well as being a judge for various awards within the industry.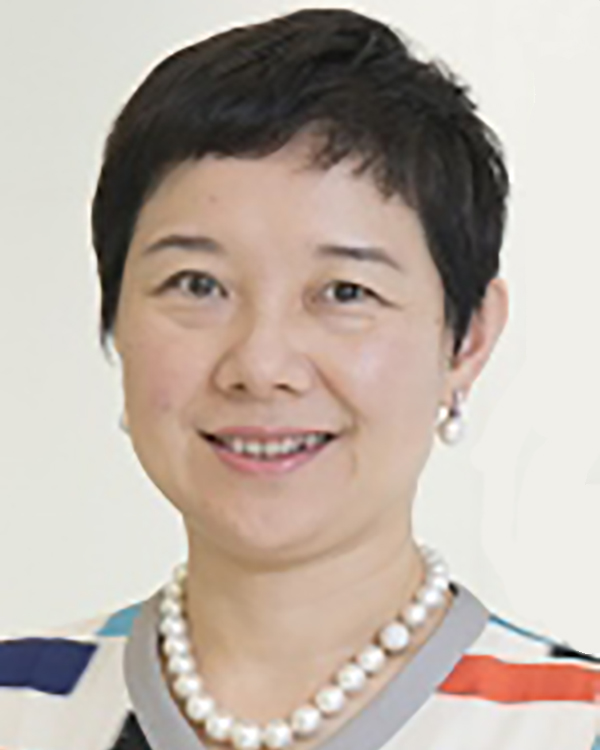 Ting Li
Chief Executive Officer
Yunfeng Financial Group

Ting Li is the CEO of Yunfeng Financial Group where she is in charge of the group's overall business strategy and execution. She has more than 18 years of experience in the financial industry. Prior to the Yunfeng Financial Group, Ms. Li had worked for State Street Global Advisors for 14 years, where she held different roles across risk management, investment, product and market development. Most recently, she was the Head of Asia ex Japan.

Earlier in her career, Ms. Li worked for China Construction Bank and Korea Exchange Bank in China. She received her bachelor's degree in finance from Nankai University in China and her Master of Science in finance from the Carroll Graduate School of Management at Boston College.

Ms. Li is a Certified Financial Risk Manager and a member of the Professional Risk Managers' International Association and Global Association of Risk Professionals. She has earned the Chartered Financial Analyst (CFA) designation, and is a member of both the Hong Kong Society of Financial Analysts and the CFA Institute.
Mary Lo
Deputy General Manager (Wealth Management)
Bank of China (Hong Kong) Limited

Mary Lo has been appointed as Deputy General Manager (Wealth Management) of Bank of China (HK) Ltd since March 2016. Mary's major responsibilities are to manage the wealth management business of the Bank, including unit trust, insurance, securities trading, treasury products, affluent customer segment and supervise a team of investment consultants to provide investment services support and financial market information to front line staff.

Prior to joining Bank of China HK, Mary had worked as Deputy General Manager of BOC Credit Card (International) Limited since January 2010, mainly responsible for managing the credit card business in Hong Kong, Macau and Singapore, including both card issuing and merchant acquiring businesses.

Prior to joining Bank of China, Mary had worked with Standard Chartered Bank, Bank of America and Chase Manhattan Bank for over 25 years. Mary had held various management positions in retail banking sector, including Wealth Management, Treasury and Investment products, Customer and Deposit Management and Credit Card and Personal Loan Management.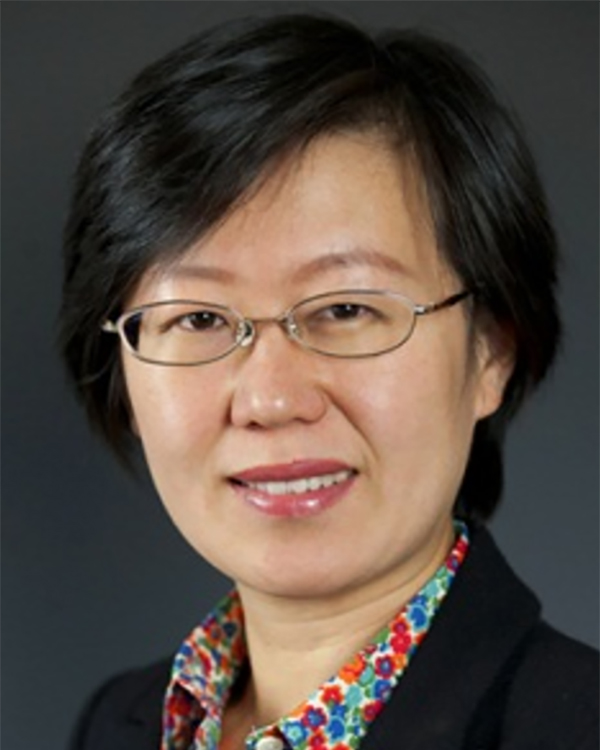 Sandra Lu
Partner
Llinks Law Offices

Sandra Lu has extensive experience and expertise in securities investments, private funds and hedge funds. Sandra represented a large number of Chinese financial institutions to set up the fund management companies, and also advised foreign financial institutions to acquire the stake in the Chinese fund management companies.

Sandra is highly involved in the innovative funds products in the Mainland market including providing the legislative advice to the regulator and the legal advice to the fund houses. The innovative funds include the cross boarder EFT, cross market ETF, gold EFT, commodity ETF, principal guaranteed product, the publicly offered REITs, the publicly offered PE investment fund and the publicly offered leveraged investment product.

In the meanwhile, with the development of the global investment capability of the Chinese FMCs, Ms. Lu acts as the legal advisor for a majority of the QDII Funds offered in China. In addition, Ms. Lu is very active in QDLP and QDIE initiatives respectively launched in Shanghai and Shenzhen. QDLP and QDIE products provide the opportunity for the Chinese investors to get a broader global exposure, and also the opportunity for the global asset managers to set up onshore WFOE entities to raise money directly from the Chinese investors.

Since 30 June 2016, the Chinese regulator allowed foreign financial institutions to set up the private fund management WFOE ("PFM WFOE"). Ms. Lu have represented over 20 global fund managers, including the long only fund managers and hedge fund managers, to set up PFM WFOE and instructed them to submit the private fund manager registration with the regulator.

QFII and RQFII are the main practice area of Ms. Lu as well. Ms. Lu assists the QFII and RQFII to apply for the Chinese license and quota, supports their ongoing legal and compliance requirement and reviews their offshore offering documents from the PRC law perspective.

Recently, Ms. Lu has been advising a number of HK fund managers for their MRF (Mutual Recognition of Funds Scheme) application with the CSRC and providing the ongoing legal and compliance services under MRF scheme.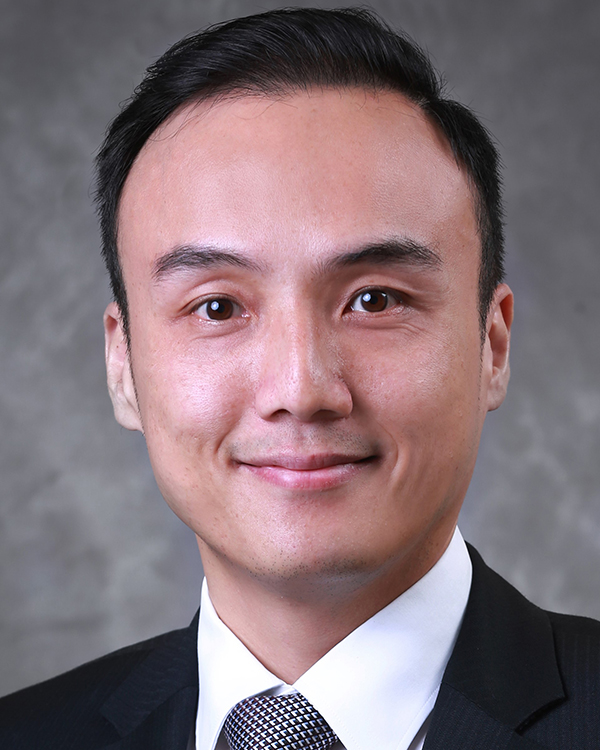 William Ma
Co-Chief Investment Officer, Noah Holdings (Hong Kong) Limited, and
Co-Chief Investment Officer, Partner, Gopher Asset Management

Mr. William Ma, CFA, CAIA, MBA is the Co-Chief Investment Officer of Noah Holdings (Hong Kong) Limited and the Co-Chief Investment Officer, Partner of Gopher Asset Management. Gopher is one of the largest Fund of Hedge Funds manager in China with USD18.2billion AUM. Previously Mr. Ma was the CIO of Gottex Penjing Asset Management (GPAM), the Asia asset management arm of Gottex Fund Management, a Swiss-listed alternative investment management firm with peak AUM of USD22billion. At GPAM, Mr. Ma managed USD2billion of client assets and the Asian investment team, and was the lead portfolio manager of all of Gottex's Asian fund of hedge funds focusing on portfolio management, hedge fund due diligence and manager selection. Prior to joining GPAM, Mr. Ma was Founder and Portfolio Manager of Penjing Asset Management managing Asian funds of hedge funds. Before founding Penjing in 2005, he worked at Vision Investment Management (Asia) Ltd specializing in Asian hedge funds due diligence. Previously, he served as a research analyst at HT Capital Management Ltd, a Pan Asia Long/Short equity hedge fund management firm. Mr. Ma joined the investment industry as an Intern at Merrill Lynch's San Francisco office in 2001.

Mr. Ma received his BEng (EESE) from the University of Hong Kong and his MBA in Finance and E-Commerce from the University of San Francisco, and was invited to Peking University in Beijing as an exchange student representative in the Beijing International MBA (BiMBA) program. He is a Chartered Financial Analyst and Chartered Alternative Investment Analyst charterholder, and a member of the Hong Kong Society of Financial Analysts.

With over 12 years of track record, Mr. Ma won The Asset Triple A Fund Management Award – Manager of the Year (Fund of Hedge Funds) in 2015, HFM Asia Hedge Fund Performance Award - Fund of Hedge Funds Long Term Performance (5 years) Award in 2014, HFMWeek Asia Performance Award – Fund of Hedge Funds Specialist in 2013 and 2012, in addition to multiple awards received from InvestHedge, AsianInvestor and Asia Asset Management in 2004 – 2010. Mr. Ma is also one of the independent judges of The Eurekahedge Asian Hedge Fund Awards 2017.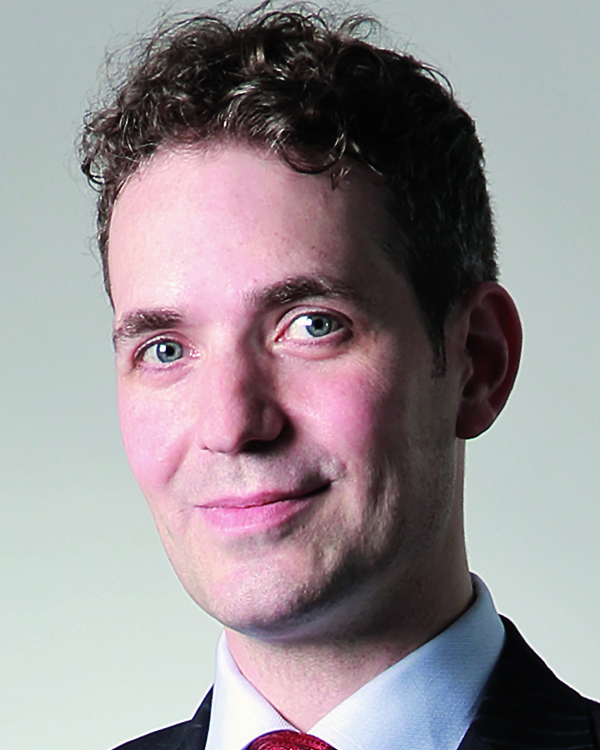 Richard Morrow
Editor
AsianInvestor

Richard Morrow is one of the most experienced financial journalists working in Asia. He arrived in Hong Kong in 2000 and has reported on the region's capital markets ever since. As the editor of Asiamoney between 2006 and 2014, Morrow provided insightful news coverage and analysis about the evolution of financing activity across Asia. He took over as the editor of AsianInvestor in May 2016, from his previous role as the deputy editor of FinanceAsia.

Morrow has a degree in History from the University of Nottingham.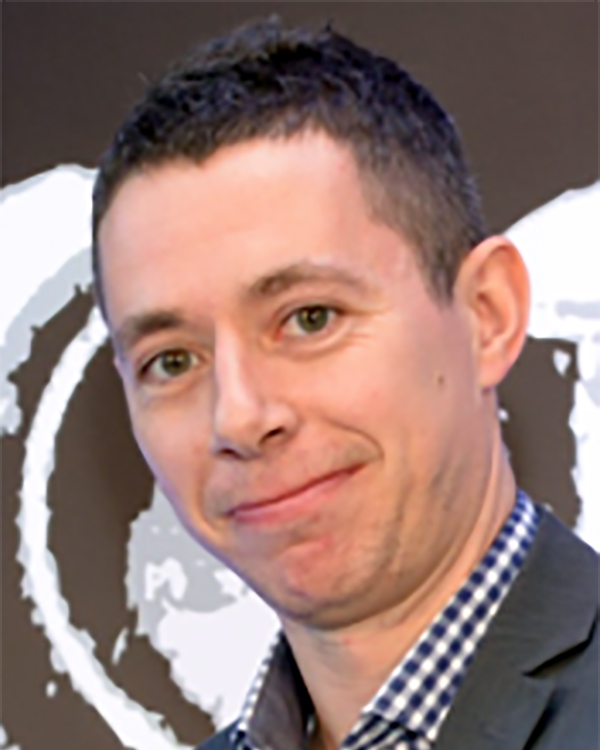 John Sedgwick
Associate Editor
Ignites Asia – Financial Times

John Sedgwick is Associate Editor at Ignites Asia - Financial Times and is responsible for covering Hong Kong and Singapore asset and wealth management markets. He joined the company in 2012 and has also covered South Korea, India and China markets during his time at the publication.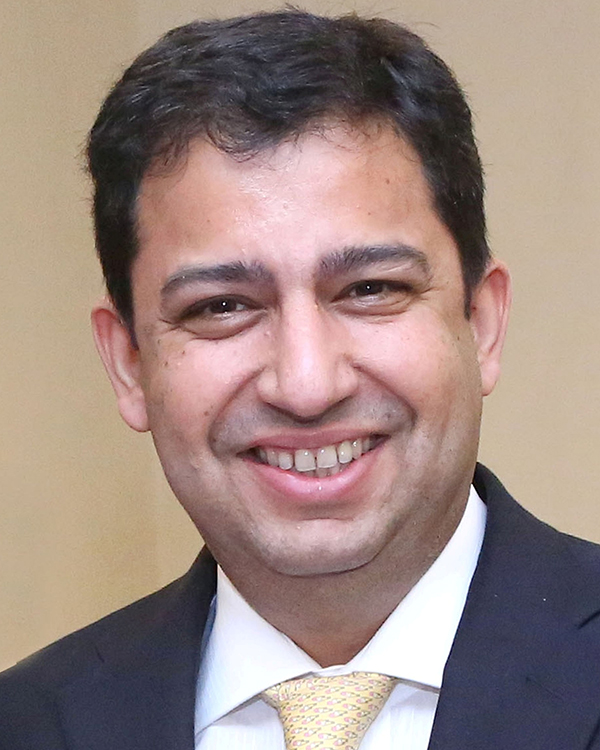 Sundeep Sikka
Executive Director & Chief Executive Officer
Reliance Nippon Life Asset Management Limited

Sundeep Sikka is the Executive Director and CEO of Reliance Nippon Life Asset Management (RNAM). Sundeep has held both Vice-Chairman and Chairman positions of the industrial body AMFI (Association of Mutual Funds in India).

He joined RNAM in 2003, holding various leadership positions before being elevated as Deputy CEO and then the CEO in 2009. Possessing rich experience in the financial services sector, Sundeep went on to lead RNAM towards tremendous growth of assets, from less than USD 1 Bn to over USD 57 Bn at present, to emerge RNAM as one of the most trusted mutual fund in India.

RNAM is the largest asset manager in India, and has also expanded its presence overseas across Singapore, Mauritius and Dubai. RNAM has further expanded its global footprints by entering into strategic tie-ups with Nissay AM in Japan and Samsung AM in Korea for its India focused funds in the region.

Sundeep Sikka – Representing Asset Management Industry across:
Reserve Bank of India - Member of Technical Advisory Committee on Money, Foreign Exchange & Government Securities Markets
National Securities Depositary Limited - Member of Executive Committee
Federation of Indian Chambers of Commerce and Industry


Member of Capital Markets Committee
Chair: Asset Management Sub-Group of FICCI's Capital Markets Committee

Speaker at various domestic and international forums and conferences
Closely works with Regulatory Bodies and Ministry of Finance on matters related to asset management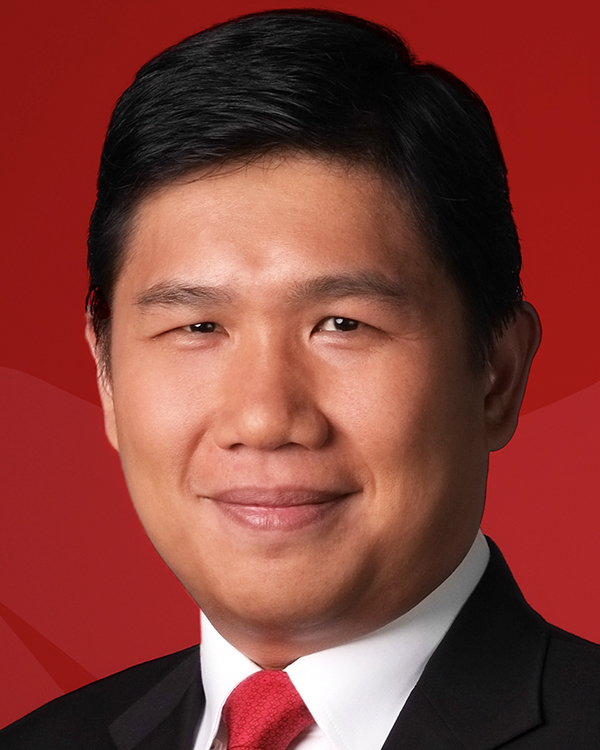 Kelvin Tan
Executive Director – Head of Investment Funds
DBS Bank Limited

Mr. Kelvin Tan joined DBS April 2013 after 4 years as Global Head of Managed Solutions Distribution in Standard Chartered Bank (SCB). At SCB, he was responsible for the Managed Solutions' business covering Mutual Funds, Hedge Funds, Private Equity and Discretionary Mandates; across their private banking business in Singapore, Hong Kong, Dubai, Geneva, London, Jersey and Miami. Prior to SCB, Kelvin held various roles in an 11 years career with Merrill Lynch. He has presented across Americas, Europe, Asia and Middle East on topics from Asset Allocation, Risk Tolerance as well as Building a portfolio with Managed Products. Kelvin graduated from the National University of Singapore with a Bachelor of Business Administration Degree (2nd Class, Upper Division). He is also a certified soft skills trainer and enjoys swimming, reading and music for leisure.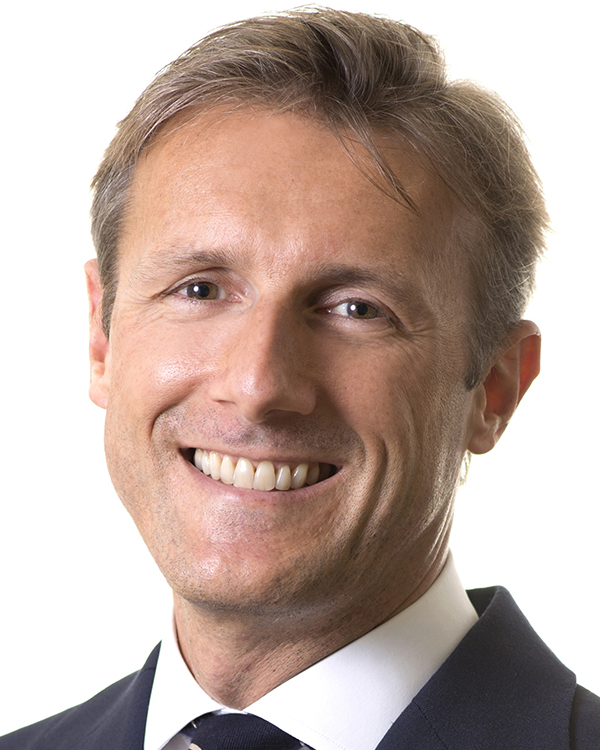 Graham Turl
Managing Director, BlackRock Asset Management North Asia Limited, and
HKIFA Chairman

Graham Turl, Managing Director, is BlackRock's General Counsel for the Asia-Pacific region and a member of BlackRock's Asia Pacific Executive Committee.

Prior to joining BlackRock in April 2007, Graham was head of the Hong Kong investment management group at international law firm Linklaters, where he was responsible for advising clients on the corporate, regulatory and tax aspects of structuring, creating, organizing and marketing funds for investment in property of all types, onshore and offshore, domestic and international, public and private, retail and institutional.

Graham is qualified to practice law in England and Hong Kong. In addition to the HKIFA, Graham serves on a number of other finance industry bodies in the Asia Pacific region, including the Hong Kong Financial Services Development Council and the Asset Management Group of the Asia Securities Industry and Financial Markets Association.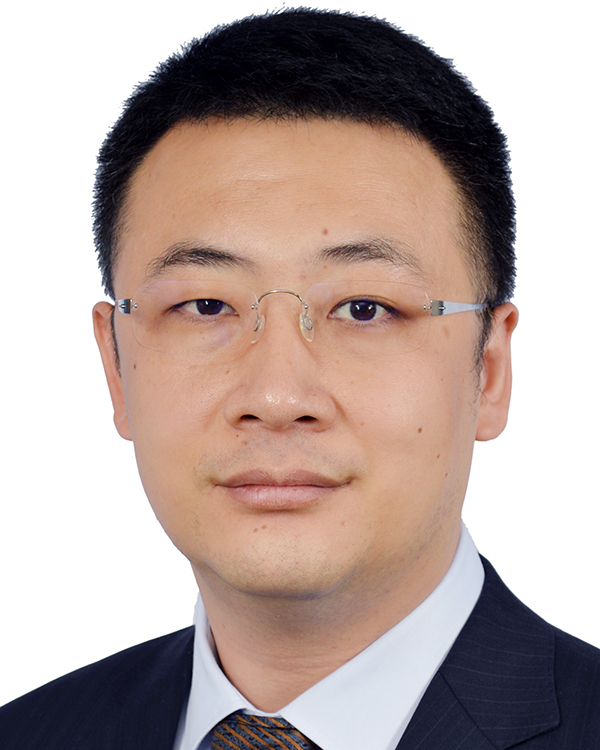 Gang Wang
Team Leader (Wealth Management)
Bank of China Shenzhen Branch

Gang WANG is the Team Leader (Wealth Management) of Bank of China Shenzhen Branch. He's major responsibilities are to manage the wealth management business of the Bank, including wealth management products, mutual funds, insurance, precious metal, aggregated trust funds and to supervise the team to provide investment services support and financial market information to the frontline staff.

He joined the Bank of China Shenzhen Branch in 2004. In 2010, he began to focus on the personal banking area. Within 7-year experience, he was in charge of cooperation personal banking, personal cross-border business, value-added services for high-end customers, Internet service for Individual customers, etc. He has abundant experience in business management and personal customer service.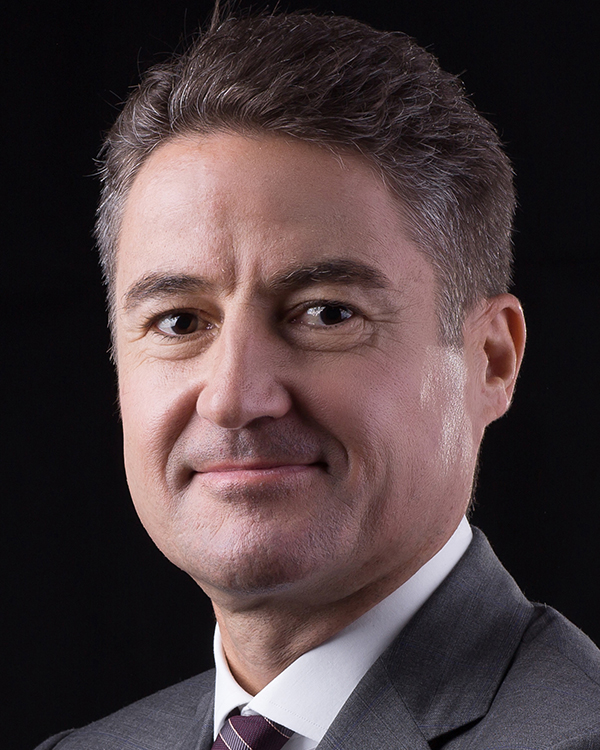 Richard Williamson
Managing Director, Offshore Business
CreditEase Wealth Management

Richard Williamson is Managing Director for Offshore Business at CreditEase Wealth Management. He leads a team with members located in Hong Kong, Beijing, Shanghai and New York for the development and management of the company's offshore US dollars denominated products and joint venture business.

Mr. Williamson has over 25 years' experience in advisory and operational roles in asset management, banking, insurance and financial services distribution/brokerage across London, Melbourne, Tokyo, Shanghai, Beijing and Hong Kong. He moved to Asia in 2002 with the Commonwealth Bank of Australia to lead the bank's acquisitions in the China banking sector, and subsequently held country and regional operational and strategy roles covering China, Japan, Hong Kong, Indonesia and Vietnam. He was also co-founder and Principal at Asia Harvest, a boutique advisory firm backed and invested by Baring Private Equity Asia, and retained by private equity and investment clients to advise on regional investment opportunities. Prior to joining CreditEase Wealth Management in 2014, Mr. Williamson was Managing Director of Financial Services Lead Advisory, Asia Pacific and Partner of the Greater China practice at Ernest & Young.

Mr. Williamson received a Master of Business in Marketing at Monash University and a Bachelor of Arts from the University of Melbourne.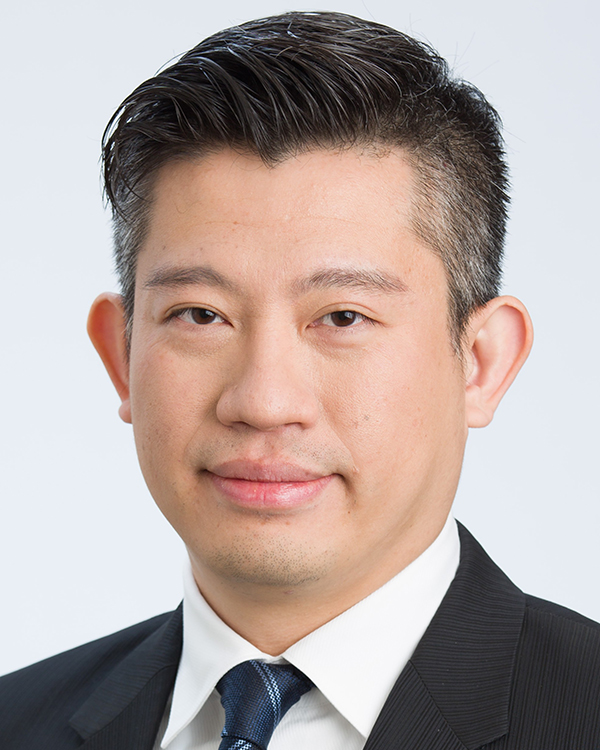 Billy Wong
Country Business Leader, Wealth, Hong Kong, China and Korea
Mercer (Hong Kong) Limited

Billy is the Wealth Business Leader of Hong Kong, China and Korea, and is responsible for driving profitable growth of wealth business, including bringing innovation and customer-centric solutionsw to the markets, ensuring the best delivery of clients experience and driving effective collaboration across operations.

He is an actuary and CFA with more than 16 year of professional experience in the retirement and benefits space. Prior to joining Mercer, he was the Head of China business of Sun Life Asia overseeing the China joint ventures. Billy also held the role of CEO of Sun Life Trustee Company and Vice President for Institutional Business at Sun Life Hong Kong. He managed the growth of the pension business in Hong Kong and developed new products, such as the first RMB-focused fund and the first FTSE HK Index-based fund in the MPF market.

Billy was the President for the Acturial Society of Hong Kong in 2014 and was the chairperson of the Pension and Employee Benefits Committee.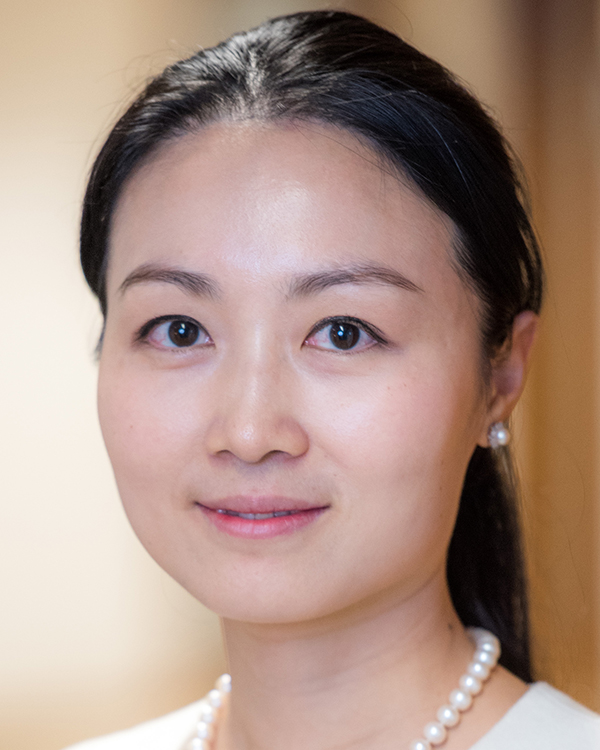 Qin Xu
Partner and Managing Director
BCG Greater China

Qin Xu is a Partner and Managing Director of The Boston Consulting Group (BCG). She is a core member of BCG's Financial Institutions practice with focus on capital market, investment banking, asset management, and commercial bank. Ms. Xu currently serves as a professional member of the digital securities committee under the Securities Association of China, providing expert advice on many topics.

Ms. Xu has extensive experience in advising leading financial institutions in Greater China. Highlights of her experience in Financial Institutions include:
Assisted many leading commercial banks, security companies, trust institutions and financial holding companies in developing and executing strategies
Helped many large global financial institutions expand the market in Greater China
Helped a few non-financial institutions develop internet financial strategy
Ms. Xu is the coauthor of BCG reports:
"Formulas for Winning: Forging Innovation in China's Banking Sector"
"Asian Capital Markets: Fulfilling the Promise"
"China Asset Management 2015" in collaboration with China Everbright Bank
Prior to BCG, Ms. Xu spent a few years working in the Corporate and Investment Banking division in a European bank.
Ms. Xu holds a Master of Financial Engineering from ESSEC, and Bachelor of Economics and Bachelor of French Literature from Wuhan University.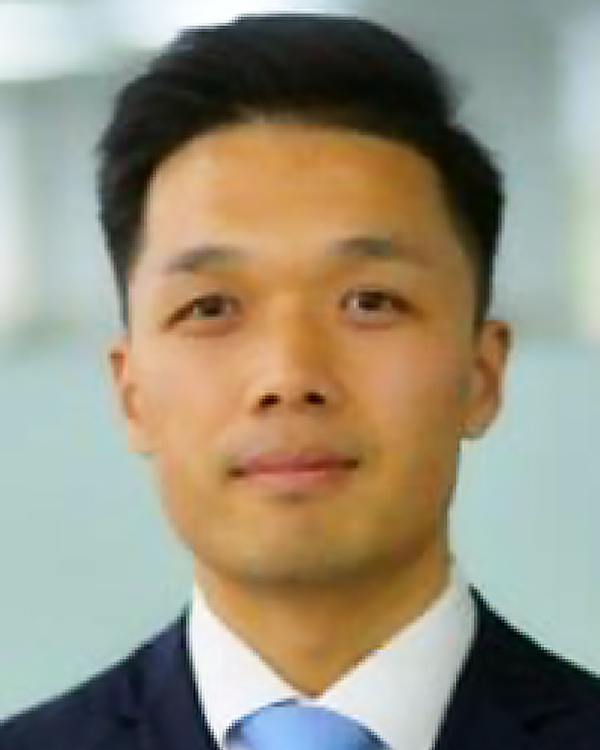 Allen Zhang
Head of Innovative Development, Assistant GM of Custody Department
China Merchants Securities

Allen Zhang is the head of Innovative Development for Custody Department, CMS. He is currently in charge of all QDLP and WFOE PFMs Project, focusing on consultancy and client relationship management. Allen is one of the founders of Custody Dept. and has been with CMS since July, 2011.

Allen is one of the pioneers in private fund industry in China, as he was the product manager of the very first private securities-investment fund launched in 2014. With these unique experiences, Allen has a good mastery of laws and regulations of the domestic private fund industry as well as product operation details.

Allen is a CFA Member and He is on the board of Examination Materials for Chinese Private Equity Fund of Asset Management Association of China.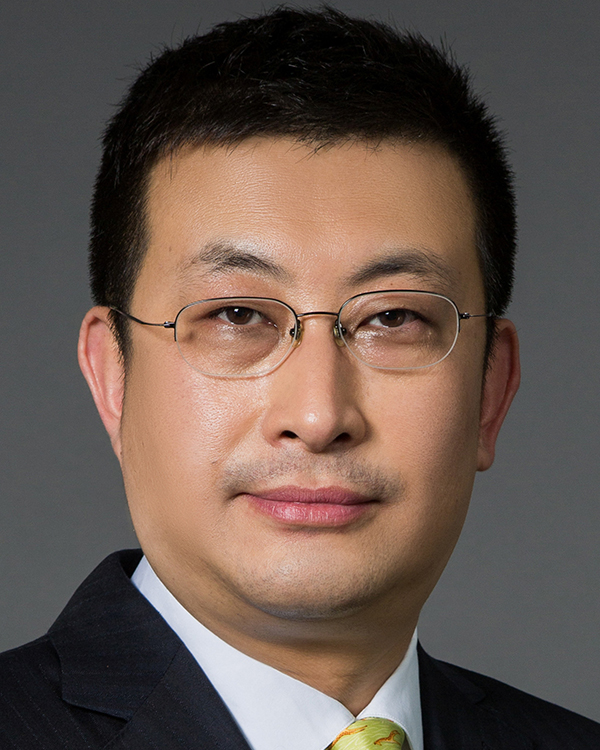 Weiwei Zhang
Vice President and Chief Marketing Officer
CCB Principal Asset Management Company

Mr. Zhang has worked at CCB Principal since it was set up in 2005, first as General Manager of the Marketing and Sales Department before being promoted to Vice President and CMO in 2015. He's in charge of all sales and marketing activities at CCB Principal, including sales via CCB branches, third party channel sales, direct sales, marketing and promotion. Before he joined CCBPAM, Mr. Zhang was a senior manager at Retail Banking Department of China Construction Bank.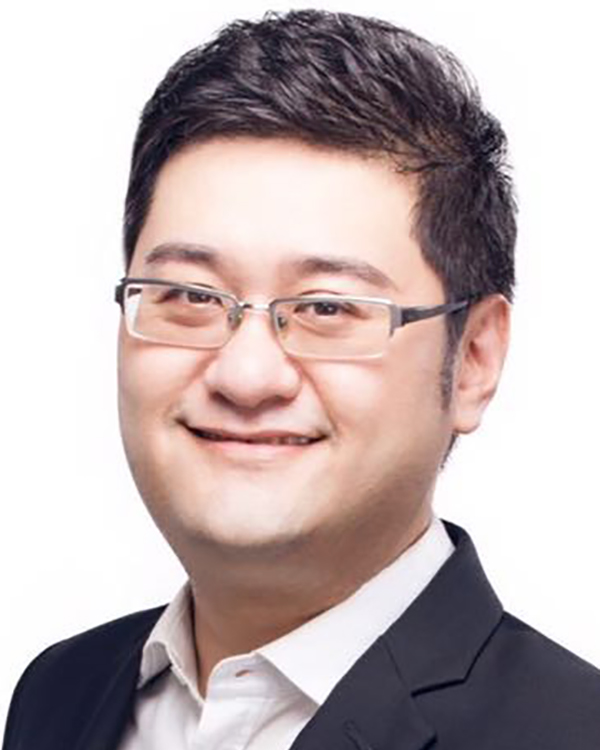 Yudong Zheng
Chief Executive Officer, Polaris, PINTEC Group
CEO of Xuanji, a digital wealth-management and robo-advisory subsidiary of PINTEC Group

Mr. Zheng has more than 10 years of experience working in multinational banks, and has extensive experience in wealth management and financial product development with a strong track record of serving high-net-worth clients. Before joining PINTEC in 2015, Mr. Zheng was a director of investment strategy and product director at Standard Chartered Bank (China). Previously, he held the position of marketing and product director at Citibank in Singapore.

Mr. Zheng got his master's degree in economics and bachelor's degree in computer science from the National University of Singapore.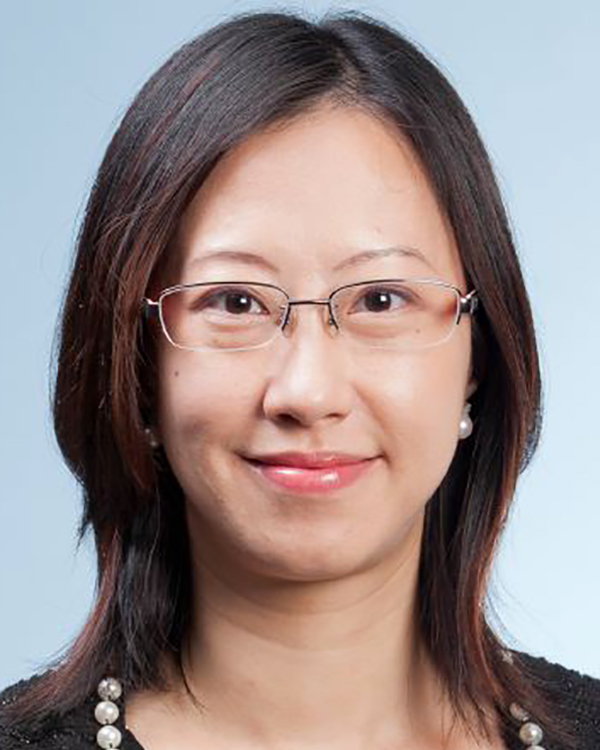 Florence Chan
Head of Compliance, Asia Pacific (ex-Japan), NGAM Hong Kong Limited, and
Co-Vice Chairman of HKIFA Regulatory Sub-committee

Florence joined Natixis Global Asset Management ("NGAM") in January 2015 as Head of Compliance – Asia Pacific ex Japan, based in Hong Kong. She is responsible for providing compliance oversight to NGAM offices in Hong Kong, Taipei, Beijing, Seoul, Singapore and Sydney.

Florence has more than 20 years of experience in the asset management compliance and audit fields. Prior to joining NGAM, she held positions as Head of Compliance, Asia Pacific at Allianz Global Investors, Regional Head of Asset Management Compliance at Credit Suisse Asia Pacific, and also held various compliance roles at Franklin Templeton and Prudential Financial.

She has been the Vice Chairman of the Regulatory Sub-Committee of HKIFA since 2013.

Florence holds an MBA from the Hong Kong University of Science and Technology and is a CPA in HK and US.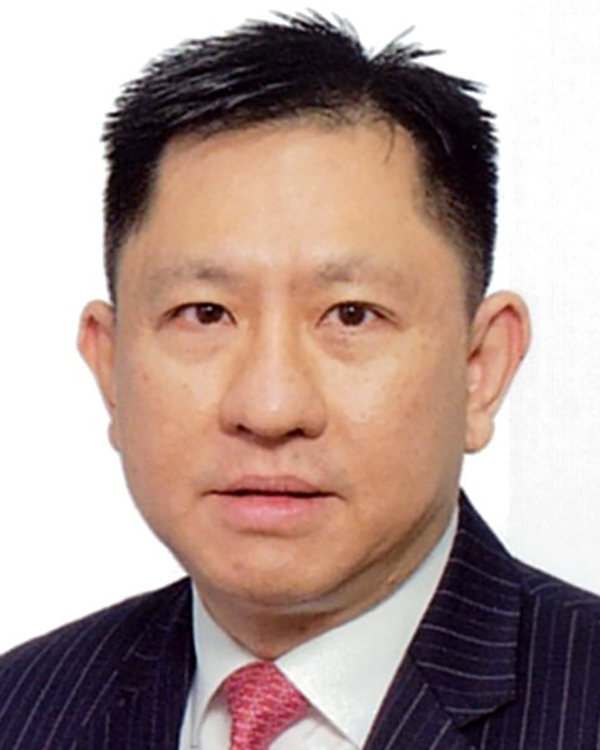 Sam Yu
Head of Compliance, Asia ex. Japan, Baring Asset Management (Asia) Limited, and
Co-Vice Chairman of HKIFA Regulatory Sub-committee

Sam Yu (22 years' industry experience) is the Head of Compliance, Asia Ex-Japan of Baring Asset Management (Asia) Limited. Prior to joining Barings in 2015, Sam was the Head of Business AML/KYC Office, Asia of JP Morgan Asset Management in Hong Kong.

Before joining JP Morgan in 2014, he was the Head of Legal & Compliance, Asia Pacific of GAM Hong Kong Limited for nine years and prior to GAM, he was the Head of Risk Management for the Royal Bank of Canada's wealth management business in Asia. He had also worked at Deloitte Touche Tohmatsu, Lehman Brothers, Bankers Trust in Hong Kong and Deloitte & Touche in New York.

He is the Co-Vice Chairman of Regulatory Subcommittee of Hong Kong Investment Funds Association ("HKIFA") presently.

Sam is a Certified Public Accountant in the United States and holds a BSc in Business Administration from Boston University, Massachusetts. He is based in Hong Kong.