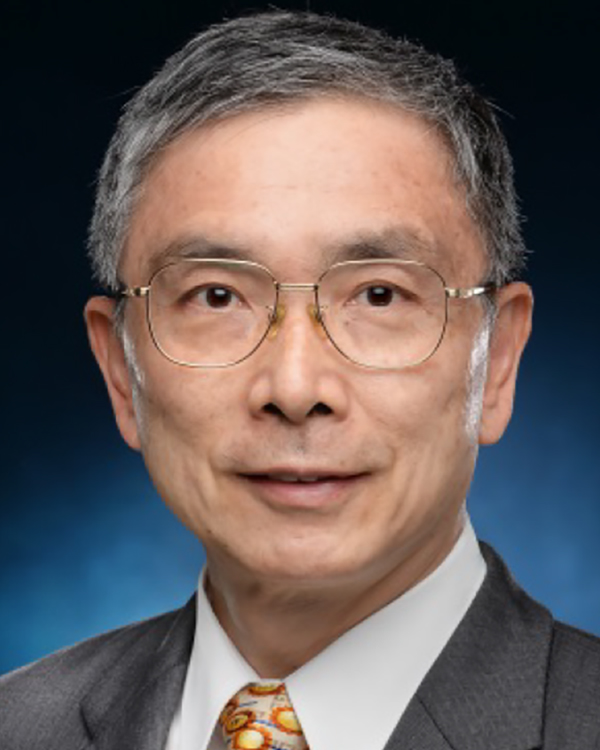 James H Lau, Jr
Under Secretary for Financial Services and the Treasury
The Government of Hong Kong SAR

Mr Lau was appointed by the HKSAR Government as Under Secretary for Financial Services and the Treasury and assume office on 1 January 2014.

Mr Lau holds a Bachelor of Mathematics (Computer Science and Statistics) Honours Degree and a Master of Mathematics Degree in Computer Science from the University of Waterloo, Canada.

Mr Lau joined the Hong Kong Government as an Administrative Officer (AO) in 1979 and was promoted through the ranks to AO Staff Grade C until he resigned in 1993 to join the Hong Kong Monetary Authority (HKMA). Between 1993 and 2004 he was the Head and Executive Director of various divisions of the HKMA.

In 2004, Mr Lau was seconded to the Hong Kong Mortgage Corporation as Chief Executive Officer until he retired from the HKMA in December 2012.
Eagle An
President
MiCai Limited

Worked as Executive Director (Wealth Management Dept) and General Manager (Investment Consulting Dept.) in CreditEase for 2 years. Before CreditEase, he has been the Investment Director as well as Investment Strategy Director of Standard Chartered's Wealth Management Dept. for over 9 years. Eagle graduated from Peking University as Master of Law. He's the CFA and FRM. Eagle has more over than 15 years' experience in asset allocation, portfolio management as well as HNWI consulting.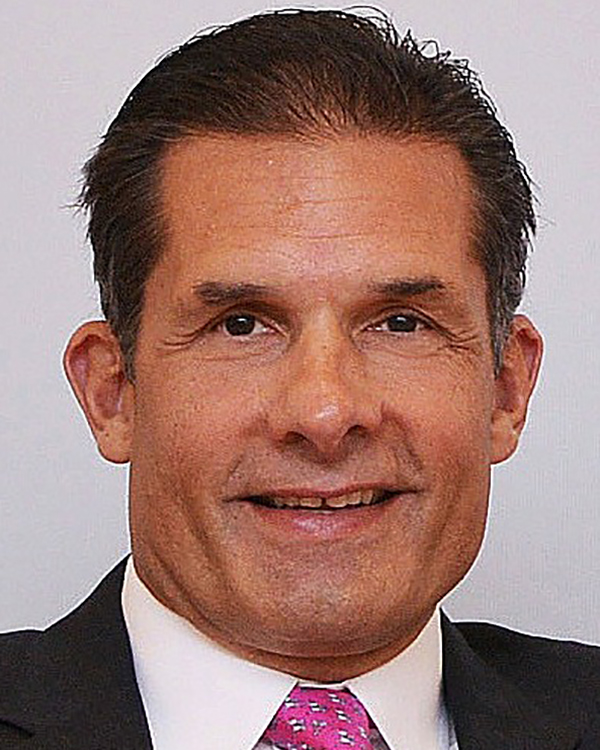 Arthur Bacci
Head of Hong Kong Group, Principal, and
HKIFA Chairman

Arthur J. Bacci is an officer with the Principal Financial Group®. He is vice president and Head - Hong Kong Group and serves as CEO and on the Board of Directors of several Principal Hong Kong companies.

Mr. Bacci joined Principal in 2002 and has served in numerous roles including as CEO and President of Principal Trust Company (Delaware) and Principal Bank. He also served on their respective Board of Directors. He was appointed to his current position in 2013. Prior to joining Principal, Mr. Bacci was president and chief operating officer of the Ashton Technology Group since 1998. Previously, Mr. Bacci held various senior management positions with William E. Simon & Sons (and its affiliates), a private banking firm.

Mr. Bacci is a native of San Francisco, CA and earned his bachelor's degree from San Jose State University and his master's in business administration from the Leavy School of Business at the University of Santa Clara.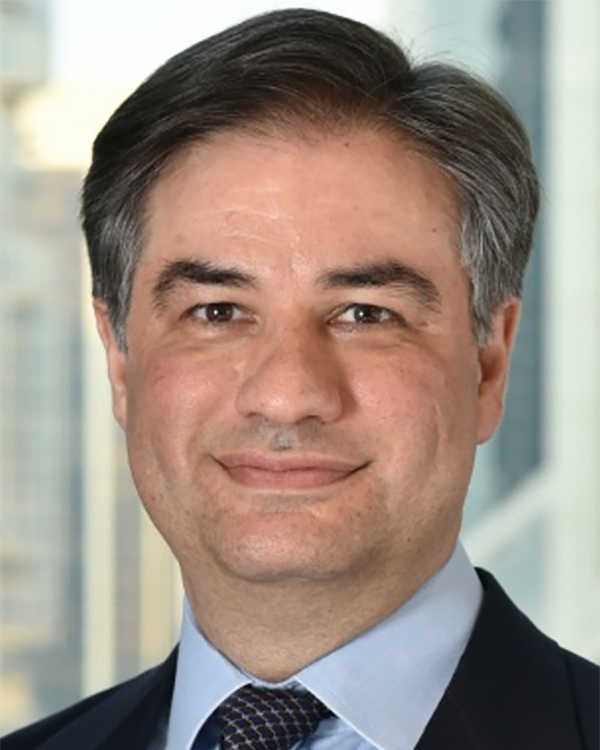 Pedro Bastos
Chief Executive Officer, Asia-Pacific, HSBC Global Asset Management (Hong Kong) Limited, and
HKIFA Unit Trust Sub-committee Chairman

Pedro joined HSBC in October 2006 as CEO of HSBC Asset Management Brazil and in 2010 accumulated the Regional Head of AMG role for Latin America. In June 2014 he moved to Hong Kong to become CEO of HSBC Global Asset Management and Regional Head of Asia Pacific HSBC Global Asset Management. He is an Executive Committee member of the Hong Kong Investment Funds Association, Corporate Advisors Council member of the Hong Kong Securities and Investment Institute, Asset Management Group Steering Committee member of the Asia Securities Industry and Financial Markets.

Pedro graduated from Hamline University (1986) with a B.A. and Major in Business and has an MBA with concentration in Finance from the Carlson School of Management, University of Minnesota (1991).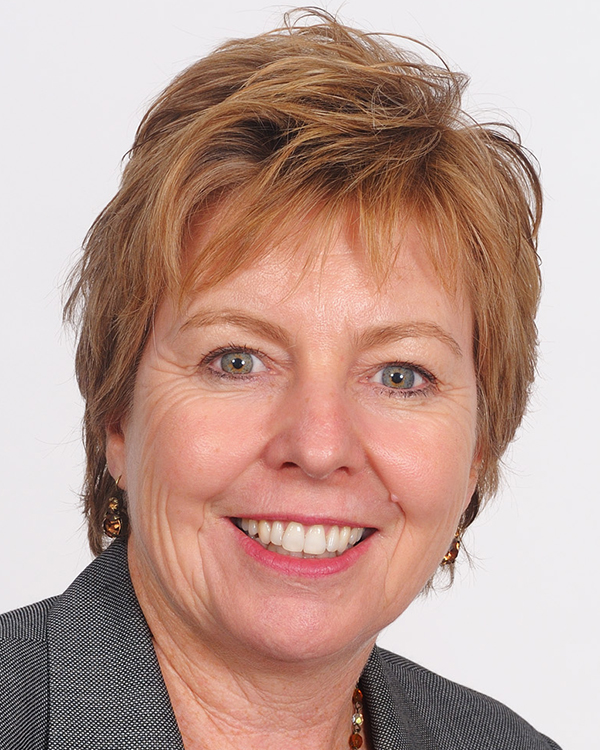 Pru Bennett
Head of Investment Stewardship APAC
BlackRock

Pru Bennett, Director, is Head of BlackRock's Investment Stewardship team, for the Asia Pacific Region based in Hong Kong. In this role, Pru is responsible for leading BlackRock's stewardship efforts covering engagement and voting in Asia, Japan, Australia and New Zealand on behalf of BlackRock's clients globally and integration of extra financial issues in the investment process.

Pru is an active participant in the public corporate governance, stewardship and responsible investment debate and as such regularly speaks on the importance of these issues for company performance and investment decisions. Pru represents BlackRock on a number of industry and regulatory bodies including the Australian Financial Services Council's ESG Working Group and Hong Kong's Securities and Futures Commission's Public Shareholder Group. In 2013 Pru was named as one of Australia's top 10 Women of Influence in Corporate Governance.

Pru joined BlackRock in August 2010. Prior to joining BlackRock Pru was head of Corporate Governance at institutional advisor Regnan Governance and Research. From 1998, Pru was a director of Australian proxy advisor Corporate Governance International, which was acquired by Glass Lewis & Co in 2006 and is now known as CGI Glass Lewis. Prior to working in the area of corporate governance Pru was Investor Relations Manager for Qantas Airways Limited.

Pru has a BCom from the University of New South Wales and is a member of the Australian Institute of Chartered Accountants.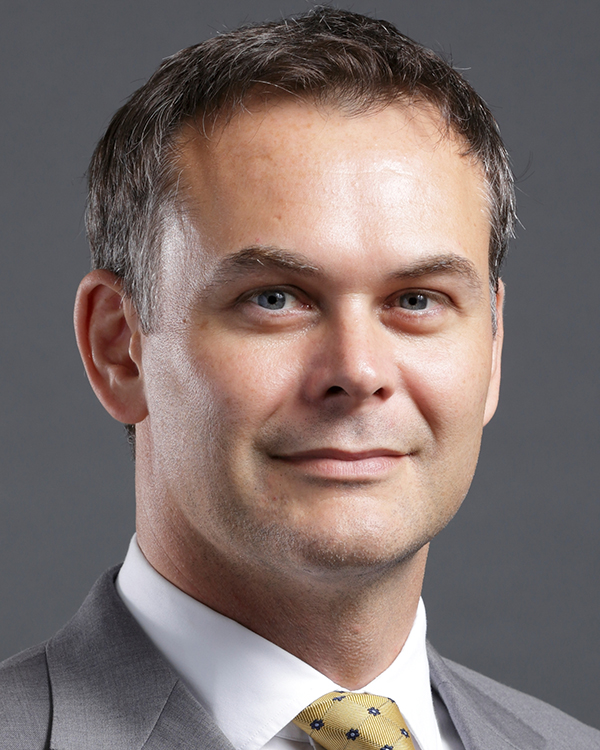 Alex Boggis
Managing Director, Aberdeen International Fund Managers Limited, and
HKIFA Executive Committee member

Alex Boggis is Managing Director for Aberdeen International Fund Managers Ltd in Hong Kong, a wholly-owned subsidiary of Aberdeen Asset Management plc. He has resided there since 2000, leading the business for the Aberdeen Group in Hong Kong and North Asia (ex-Japan) and focusing on institutional sales development and global/local distributor networks. He is currently charged with developing our Greater China business in the years ahead.

Prior to his move to Hong Kong, Alex was responsible for regional sales in the UK having joined Aberdeen in 1995 after an acquisition. Alex has spent 25 years in the funds industry and is also a Director of the Aberdeen entity in Taipei.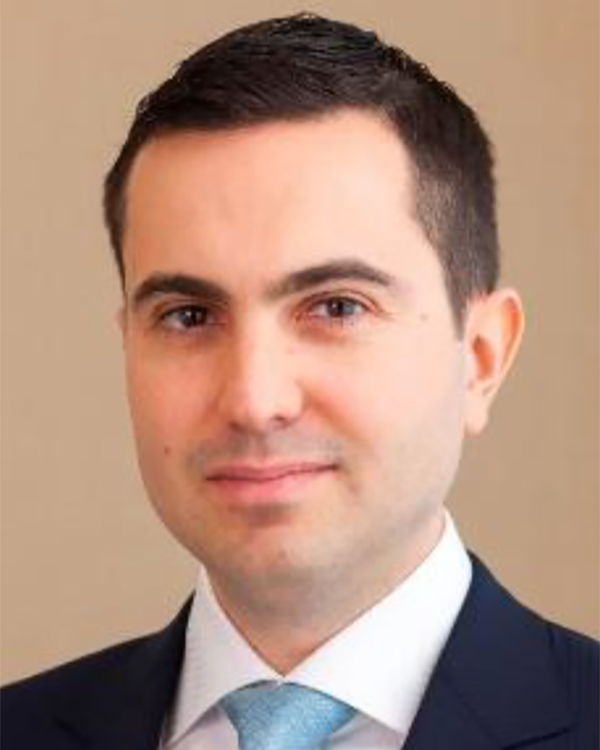 Daniel Celeghin
Head of Wealth Management Strategy Asia-Pacific
Casey Quirk by Deloitte

Daniel is a principal with Casey Quirk by Deloitte, and serves as the firm's leader in Asia Pacific, based in Hong Kong. Daniel is responsible for Casey Quirk's Asia-Pacific client relationships and thought leadership, as well as overseeing project engagement teams based in Hong Kong. Daniel has nearly 15 years of experience in the asset management industry, and has covered the Asia-Pacific region for nearly 10.

In his current role, Daniel advises the leading financial institutions based in APAC on their wealth and asset management strategy, as well as some of the world's largest global asset managers regarding their Asia-Pacific business. Daniel's expertise includes investment innovation, global distribution organization design, operating model configuration, M&A advisory, due diligence and product development.

Prior to leading the firm's Asia-Pacific operations, Daniel led Casey Quirk's alternative investments practice. He continues to work closely with the firm's hedge fund and fund of hedge fund clients, and developed Casey Quirk's proprietary frameworks for non-traditional investment managers. Daniel was named one of Institutional Investor's Hedge Fund Rising Stars in 2010.

Daniel has been a prolific contributor to Casey Quirk's published research library, most recently serving as lead author of Evolving Markets: A Practical Framework for Asset Management in Asia-Pacific (2014).

Daniel has been an officer with Casey Quirk since its foundation in 2002. He earned a bachelor's degree in operations research and industrial engineering from Cornell University.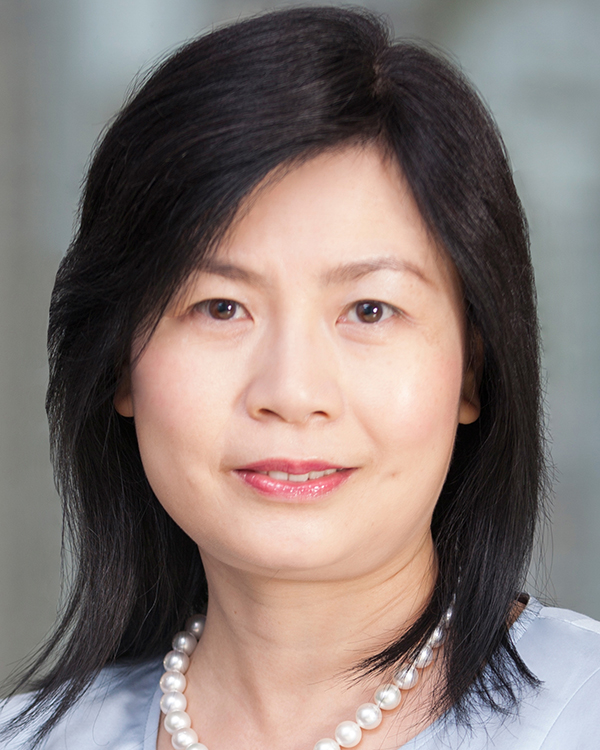 Christina Choi
Executive Director, Investment Products Division
Securities and Futures Commission, Hong Kong

Ms. Choi is a member of the Securities and Futures Commission (SFC). She is also an Executive Director with responsibility for the Investment Products Division, which is responsible for authorising and supervising collective investment schemes and other investment products as well as for the development and implementation of the SFC's asset management strategy and policies.

Ms. Choi has been with the SFC for over 10 years. She has extensive regulatory knowledge and experience in the policies and requirements for investment products both in Hong Kong and internationally. She played a lead role in the design and launch of various mutual recognition of funds (MRF) arrangements between Hong Kong and other jurisdictions, in particular the ground-breaking MRF arrangements with Mainland China.

Prior to joining the SFC, Ms. Choi practised as a solicitor in Hong Kong and was a partner of the Corporate Group of the international law firm, Clifford Chance.

Ms. Choi chairs the Products Advisory Committee and the Committee on Real Estate Investment Trusts. She also sits on the SFC (HKEC Listing) Committee and the Executive Committee. She is also a member of Hong Kong Trade Development Council's Financial Services Advisory Committee and Asian Financial Forum Steering Committee.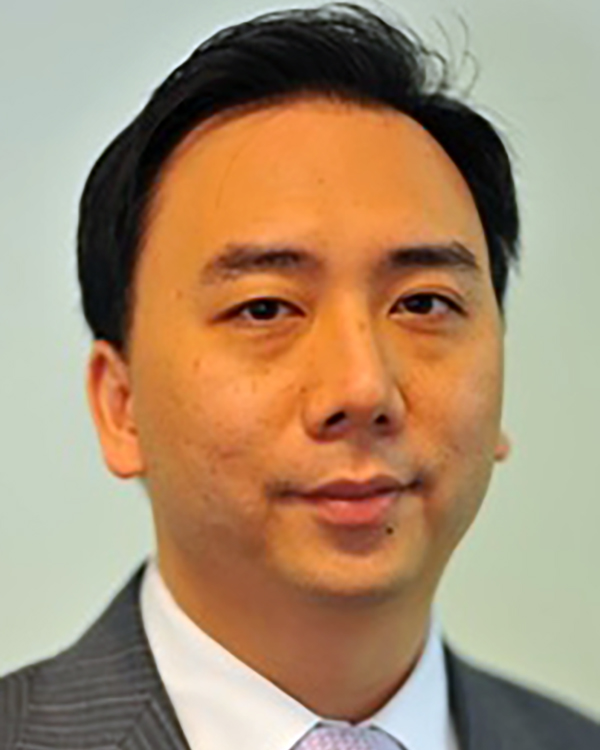 Nelson Chow
Managing Director, AllianceBernstein Hong Kong Limited, and
HKIFA Executive Committee member

Mr. Nelson Chow is Managing Director of AllianceBernstein Hong Kong Limited, where he is responsible for fund distribution in Hong Kong and China. Mr. Chow has extensive experience in the industry and led the team to win the Best Retail House Award 2011 & 2012 (Asia Asset Management), Fund House of the Year Award 2013 (AsianInvestor), and Metro Finance Hong Kong Leader Choice Award – Excellent brand of Fund Management 2013, 2014 & 2015.

Before joining AB in 2004, Mr. Chow was the Director at Aberdeen Asset Management, responsible for fund distribution in Hong Kong and Taiwan. Prior to that, Mr. Chow was with Standard Chartered Bank. He is currently an Executive Committee Member of Hong Kong Investment Funds Association.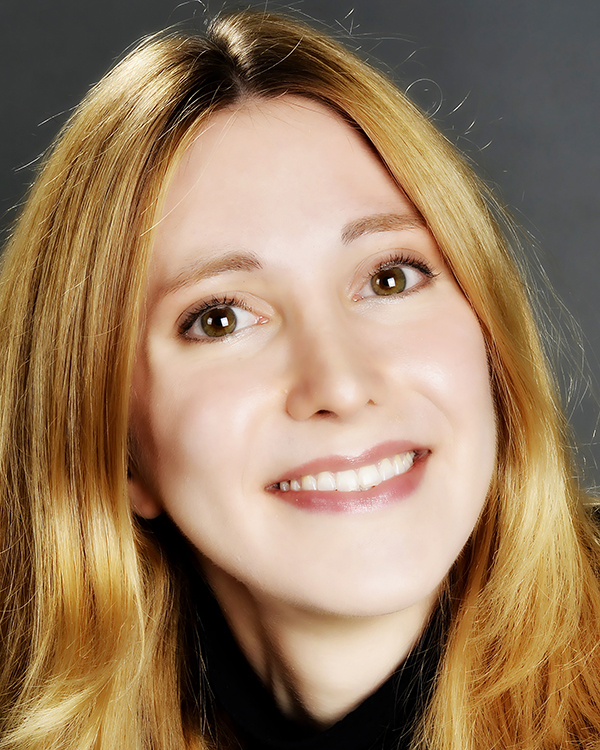 Chantal Grinderslev
Senior Consultant & Director of Operations
Z-Ben Advisors

Chantal Grinderslev covers the Chinese financial services industry with a specialization in strategy development and execution. She currently focuses on China's credit market and distribution landscape but has advised clients on a range of cross-border issues - from developing high-level market entry plans to leading internal discussions on goal alignment and operational implementation. She worked with one of the largest European retail banks to develop a new business line for the China market; the project was passed by three Boards to result in an investment of EUR20m. Other projects have included the development of wealth management platforms, due diligence on local partners, and year-long retainer engagements with major market players to redesign and inform their China strategy.

Prior to joining the firm, Ms. Grinderslev spent six years focusing on policy and economics in Beijing, London, Dakar, and Washington DC, working as a diplomat, business journalist and director of a national non-profit. Ms. Grinderslev holds degrees from the Georgetown School of Foreign Service and LSE.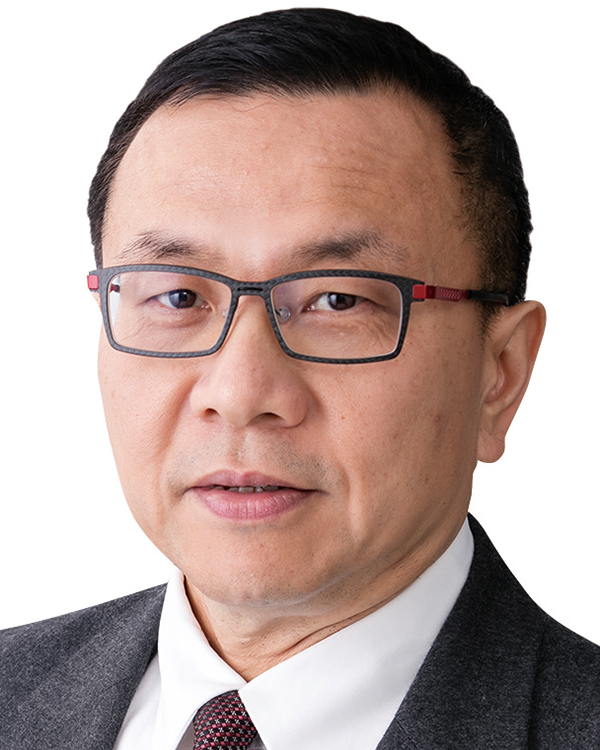 Brian Ho
Executive Director, Corporate Finance Division
Securities and Futures Commission, Hong Kong

Brian Ho is a board member of the Securities and Futures Commission (SFC). He is also an Executive Director with responsibility for the Corporate Finance Division. That Division is responsible for regulating takeover and merger activities, administering the Dual Filing and the corporate regulation teams, and overseeing listing policy matters.

Mr. Ho has been working in the SFC for more than 20 years. Before joining the SFC, Mr. Ho practised as a solicitor in Hong Kong.

Mr. Ho also sits on the Public Shareholders Group (Chairman), the Nominations Committee, Committee on Real Estate Investment Trusts, the Advisory Committee and the Executive Committee of the SFC, and the Listing Nominating Committee of the Stock Exchange.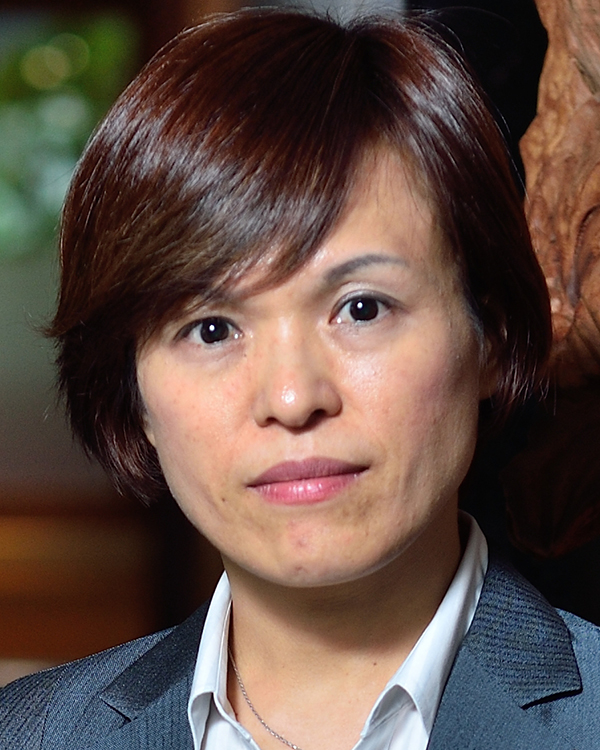 Cecilia Hu
Chief Administrative Officer
Fundrich Securities Company Limited

Ms. Hu joined Fund Rich Securities Co., Ltd. as the Chief Administrative Officer on 1 March 2016. In her role as Chief Administrative Officer, Cecilia supports the President Fund Rich Securities and is responsible for Legal, Compliance, Human Resources, Corporate Services and Finance. Cecilia has great experiences in the financial area and has been active in the regulatory activities to improve the regulatory environment for the asset management industry.

Prior to joining Fund Rich, Cecilia worked for Fidelity International for 11.5 years and the last position she had in Fidelity was the Head of Compliance, Taiwan. Before Fidelity, Cecilia worked at Alliance Bernstein, Merrill Lynch, Smith Barney and other prestigious global financial companies. Cecilia holds a Master degree in Business Administration with the University of Denver.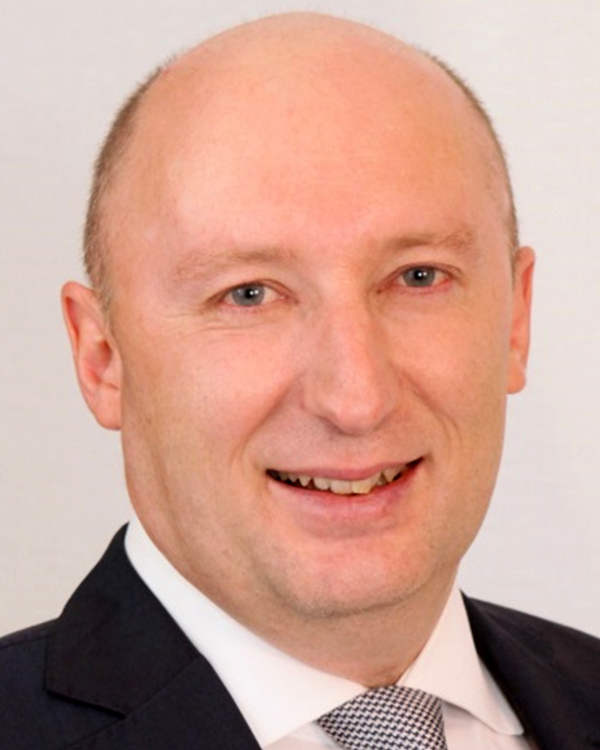 David Kneebone
General Manager
Investor Education Centre

David Kneebone has specialised in financial education for ten years. He is currently General Manager and an Executive Committee member of Hong Kong's Investor Education Centre (since June 2014). Prior to his current role Mr. Kneebone worked for eight years at the Commission for Financial Capability (CFC) in New Zealand. Mr. Kneebone was the Executive Director of the CFC from 2010 to 2014.

In the past decade Mr. Kneebone has managed a variety of successful financial education programmes in communities, workplaces, schools, tertiary institutions and online. His background in marketing, advertising, telecommunications and banking has contributed a great deal to the success of programmes designed to help the public manage their money.

Mr. Kneebone is actively involved in sharing his experiences and insights on financial education and retirement income issues. He is regular conference speaker and member of various OECD and IOSCO committees focused on developing financial literacy initiatives and producing quality research. In 2015 he became an ambassador for the Hong Kong Strategy for Financial Literacy – a key initiative focused on enhancing collaboration between the government, finance, education and community sectors.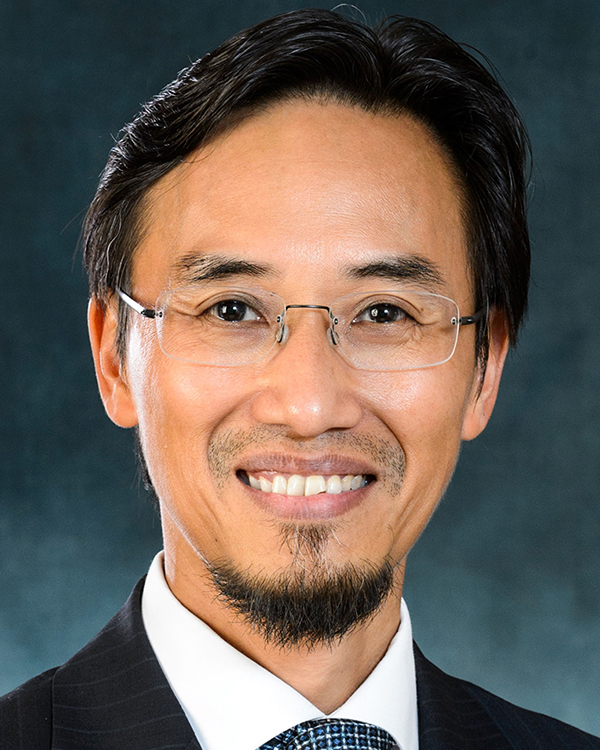 Bruno Lee
Senior Managing Director, Head of Partnership, Product and Platform Development, Manulife Asset Management, and
HKIFA Executive Committee member

Based in Hong Kong, Bruno is responsible for expanding Manulife Asset Management's intermediary channels, securing new partners, developing the Firm's wholesaling capabilities and delivering a product suite to meet the needs of customers across all channels in Asia. He is also responsible for the Asia Investment Management Services (IMS) team, which oversees manager selection, performance monitoring and review of all managers across Asia platforms.

Bruno is an industry veteran with 25 years of industry experience. He joined the Firm from Fidelity Worldwide Investment where he was Regional Head of Retail, Asia ex-Japan. Previous to this, he was Regional Head of Wealth Management, Asia Pacific, Retail Banking and Wealth Management at HSBC in Hong Kong. He has also held senior roles with Invesco and Fidelity Worldwide Investment in Taiwan and Hong Kong after having begun his career with HSBC in Hong Kong.

Bruno holds a Bachelor of Arts (with Honors in Economics) from the University of Calgary, Canada and a Master of Science in Investment Management from The Hong Kong University of Science and Technology.

He is a member of the steering committee for the Hong Kong Strategy for Financial Literacy, Investor Education Centre, Securities and Futures Commission (SFC).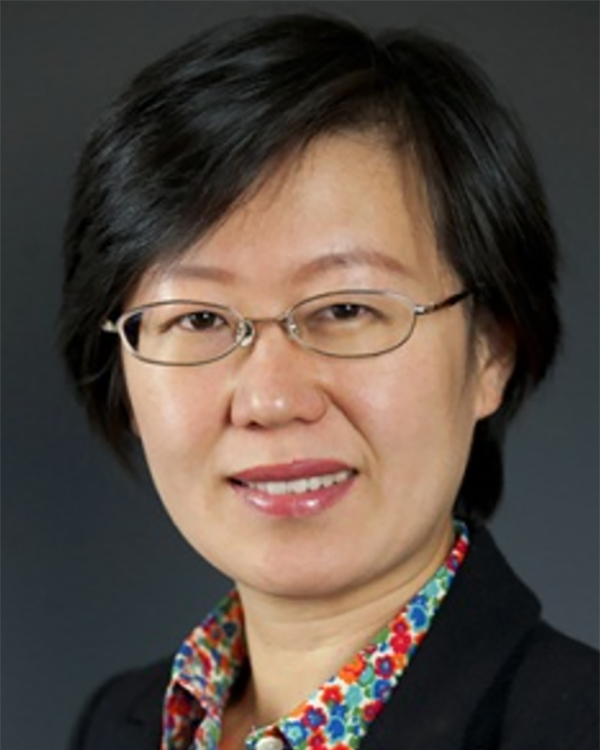 Sandra Lu
Partner
Llinks Law Offices

Ms. Lu has extensive experience and expertise in securities investment funds which are highly regulated by the CSRC (the "Fund") and other types of products including the private funds and hedge funds.

In Funds area, Ms. Lu represented a large number of Chinese financial institutions like the commercial bank, insurance company, securities firm and trust company to set up the fund management company (the "FMC") in China. Ms. Lu also represented over 20 global asset managers to set up the JV FMC in China including helping them to understand the regulatory environment of China, participating commercial negotiation with their Chinese partners, drafting the shareholders agreement and articles of association of the proposed JV FMC and preparing all application documents for JV FMC establishment and submitting to the CSRC. Ms. Lu also advised a large number of domestic and foreign financial institutions to acquire the stake the Chinese FMC.

The PRC counsel shall issue the formal legal opinion for each of the Fund launch according to the PRC Securities Investment Law, which is a part of the application package to be submitted to the CSRC. Ms. Lu and her team have advised over 1,500 Funds for their application to obtain CSRC's approval. All such Funds include equity funds, fixed funds, bond fund, money market fund, LOF and ETF.

Ms. Lu is highly involved in the innovative Funds products in the Chinese market including providing the legislative advice to the regulator and the legal advice to the fund houses. The innovative Funds Ms. Lu advised on include the cross boarder EFT, cross market ETF, gold EFT, commodity ETF, principal guaranteed product, the publicly offered REITs, the publicly offered PE investment fund and the publicly offered leveraged investment product, etc..

In the meanwhile, with the development of the global investment capability of the Chinese FMCs, Ms. Lu acts as the legal advisor for a majority of the QDII Funds offered in China. In addition, Ms. Lu is very active in QDLP and QDIE initiatives respectively launched by Shanghai and Shenzhen. QDLP and QDIE products provide the opportunity for the Chinese investors to get a broader global exposure, and also the opportunity for the global asset managers to set up onshore WFOE entity to raise money directly from the Chinese investors.

QFII and RQFII are the main practice area of Ms. Lu as well. Ms. Lu assist the QFII and RQFII to apply for the Chinese license and quota, support their ongoing legal and compliance requirement and review their offshore offering documents from the PRC perspective.

Recently, Ms. Lu has been advising a number of HK fund managers for their MRF application with the CSRC and providing the ongoing legal and compliance services under MRF scheme. In the meanwhile, Ms. Lu is advising a large number of leading global asset managers to set up the WFEO to conduct the private funds management business in China.

Ms. Lu is often invited by regulators and self-disciplined funds association to provide legislative advice.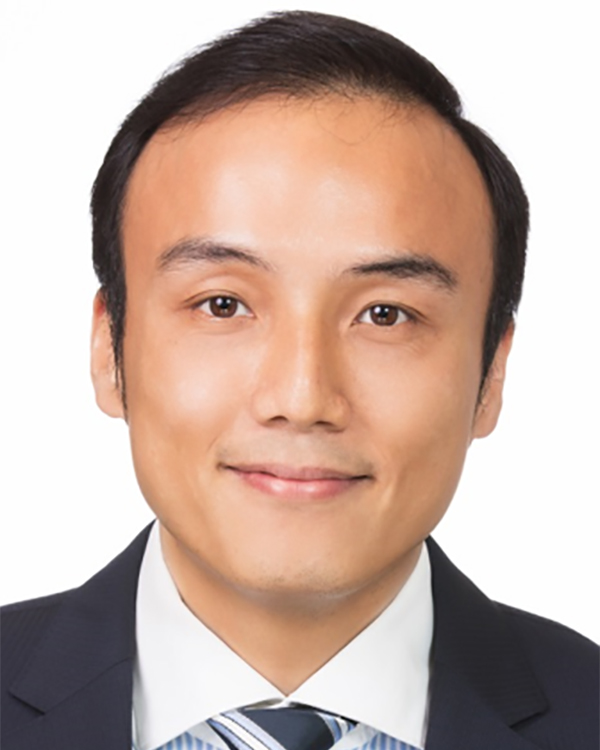 William Ma
Co-Chief Investment Officer, Noah Holdings (Hong Kong) Limited, and
Co-Chief Investment Officer, Partner, Gopher Asset Management

Mr. William Ma, CFA, CAIA, MBA is the Co-Chief Investment Officer of Noah Holdings (Hong Kong) Limited and the Co-Chief Investment Officer, Partner of Gopher Asset Management. Gopher is the largest Fund of PE Funds and Fund of Hedge Funds manager in China with USD15billion AUM. Previously Mr. Ma was the CIO of Gottex Penjing Asset Management (GPAM), the Asia asset management arm of Gottex Fund Management, a Swiss listed alternative investment management firm with peak AUM of USD22billion. At GPAM, Mr. Ma managed USD2billion of client assets and the Asian investment team, and was the lead portfolio manager of all of Gottex's Asian fund of hedge funds focusing on portfolio management, hedge fund due diligence and manager selection. Prior to joining GPAM, Mr. Ma was Founder and Portfolio Manager of Penjing Asset Management managing Asian fund of hedge funds. Before founding Penjing in 2005, he worked at Vision Investment Management (Asia) Ltd specializing in Asian hedge funds due diligence. Previously, he served as a research analyst at HT Capital Management Ltd, a Pan Asia Long/Short equity hedge fund management firm. Mr. Ma joined the investment industry as an Intern at Merrill Lynch's San Francisco office in 2001.

  Mr. Ma received his BEng (EESE) from the University of Hong Kong and his MBA in Finance and E-Commerce from the University of San Francisco, and was invited to Peking University in Beijing as an exchange student representative in the Beijing International MBA (BiMBA) program. He is a Chartered Financial Analyst and Chartered Alternative Investment Analyst charterholder, and a member of the Hong Kong Society of Financial Analysts.

  With over 12 years of track record, Mr. Ma won The Asset Triple A Fund Management Award - Manager of the Year (Fund of Hedge Funds) in 2015, HFM Asia Hedge Fund Performance Award - Fund of Hedge Funds Long Term Performance (5 years) Award in 2014, HFMWeek Asia Performance Award - Fund of Hedge Funds Specialist in 2013 and 2012, in addition to multiple awards received from InvestHedge, AsianInvestor and Asia Asset Management in 2004 – 2010.
Benny Mau
Managing Director, China Securities International Finance Holding Company Limited, and
Chairman, Hong Kong Securities Association

Benny is now the Managing Director of China Securities International Finance Holding Co. Ltd. since March 2014. Before he has joined the China Merchants Group and work as Director and Executive Deputy General Manager of the China Merchants Securities (HK) and Managing Director of China Merchants Futures (HK) Limited etc since 2000. He has already successfully passed the examination for Securities Brokers Course offered by the SEHK in 1990 and the examination for Option Trading & Clearing Officer offered by the HKFE in 1994. He has also passed the Hong Kong Futures Exchange Limited's Understanding HKATS and Trading Procedures and Rules on HKATS examination. Besides, he is also the Chairman of the Hong Kong Securities Association and Full Member of the Hong Kong Securities Institute & Council. Mr. Mau has 30 Years relevant experience in the Securities & Futures Industry, which includes Hong Kong, Mainland China and Overseas. During his employment, he has been working with different companies, at different positions, in different areas and under different responsibilities. He got actual practice with various functional departments in a securities/futures firm such as sale & marketing, dealing operation, algo trading, clearing & settlement, credit control, IT, accounting, compliance, internal audit, asset management and corporate finance etc.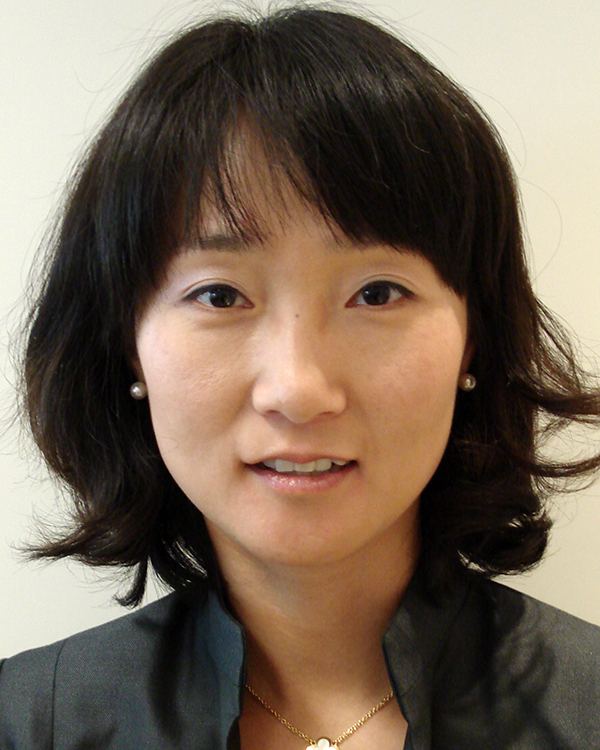 Y.K. Park
Director, Sustainability & Governance, Asia Pacific
APG Asset Management

YK Park is the Asia Pacific head of the Sustainability & Governance Team, at APG Asset Management, an asset manager for Dutch pension funds, based in HK. Her main role is to oversee portfolios and implement Responsible Investment Policies on clients' behalf. The asset classes under her responsibility include: listed equities, listed real estate, infrastructure, and private/strategic real estate investments. Her geographic coverage is whole Asia Pacific region including Japan and Australia. She actively engages with portfolio companies, market regulators/exchanges, and other group of institutional investors on a variety of issues such as corporate governance, environmental and social issues.

Before moving to Hong Kong from Seoul in 2006, YK spent over 10 years as a securities analyst working for international investment banks such as Barings Securities and Salomon Smith Barney (now Citigroup Global Markets). She had covered a range of industry sectors including power & gas utilities, consumer, transportation, and heavy industries such as steel, chemicals and refining.
David Smith
Head of Corporate Governance
Aberdeen Asset Management Asia Limited

David Smith is Head of Corporate Governance, a role in which he supports Aberdeen's Asian Equities and Fixed Income Teams through research and engagement. David joined Aberdeen in 2011 from ISS, where he was Head of Asia (ex-Japan) research.

David holds a PhD in corporate governance and an MA in Corporate Strategy and Governance from the University of Nottingham and a BSc in Business Economics from the University of Wales. He is a CFA® charterholder.

CFA® and Chartered Financial Analyst® are registered trademarks owned by CFA Institute.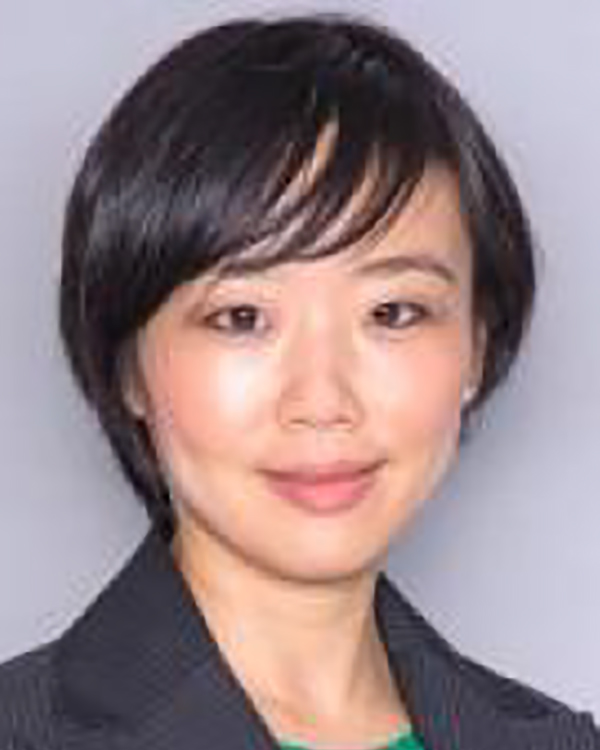 Adeline Tan
Head of Investment Advisory, Hong Kong
Mercer Investments (HK) Limited

Adeline leads the investment consulting /advisory segment of Mercer's Investments business in Hong Kong. She joined Mercer in January 2014.

Adeline's move to Hong Kong follows 12 years of consulting experience with Watson Wyatt (now Willis Towers Watson). She began her career advising large UK pension schemes on the funding and risk management of their liabilities. In 2007, she was seconded to the Shanghai office of the same firm, gaining experience in benefits and investment consulting in the region. In 2008, she returned to the UK to concentrate on investment consulting, specializing in the areas of long-term investment strategy, asset-liability studies, dynamic de-risking, performance monitoring, and portfolio construction matters. Aside from client responsibilities, Adeline was also involved in the development of system modelling tools. Her most recent role before joining Mercer was primarily focused on delivering whole-fund investment solutions to clients that have chosen to delegate a greater part of their investment processes.

Adeline is a graduate of the Business School at the University of Warwick and is a Fellow of the UK Institute of Actuaries.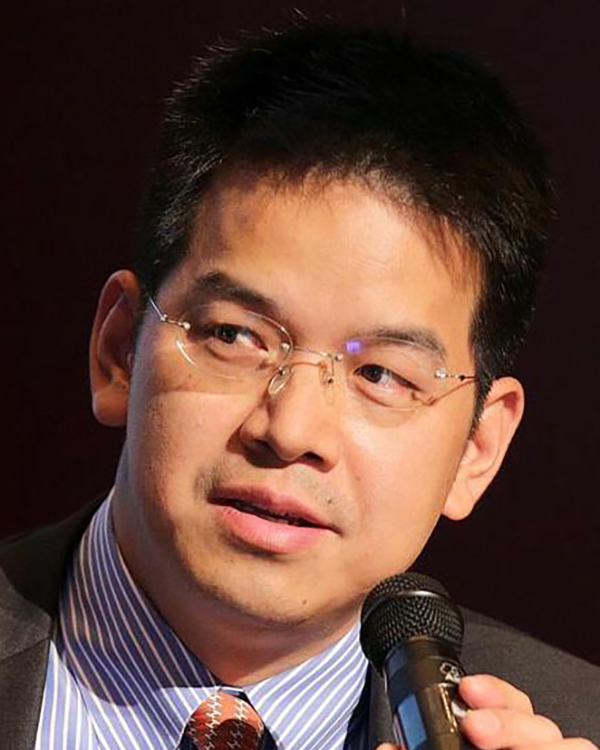 Richard Tang
Chief Executive Officer
ICBC Credit Suisse Asset Management (International) Company Limited

Richard Tang is the Chief Executive Officer of ICBC Credit Suisse Asset Management (International) Company Limited, the international arm of ICBC Credit Suisse Asset Management Company Limited (ICBCCS). ICBCCS is a joint venture between Industrial and Commercial Bank of China (ICBC) and Credit Suisse, and it is one of the largest asset managers in China.

Prior to joining ICBCCS in August 2013, Richard was the Head of International Business and Portfolio Manager at Bank of China Investment Management. Prior to that, Richard was a portfolio manager at Prudential Financial Holdings in the US.

Richard is a firm believer and an early advocate of RMB internationalization. He has been leading various initiatives on RMB cross-border investments, including RQFII and QDII programs, and is a frequent speaker on this topic.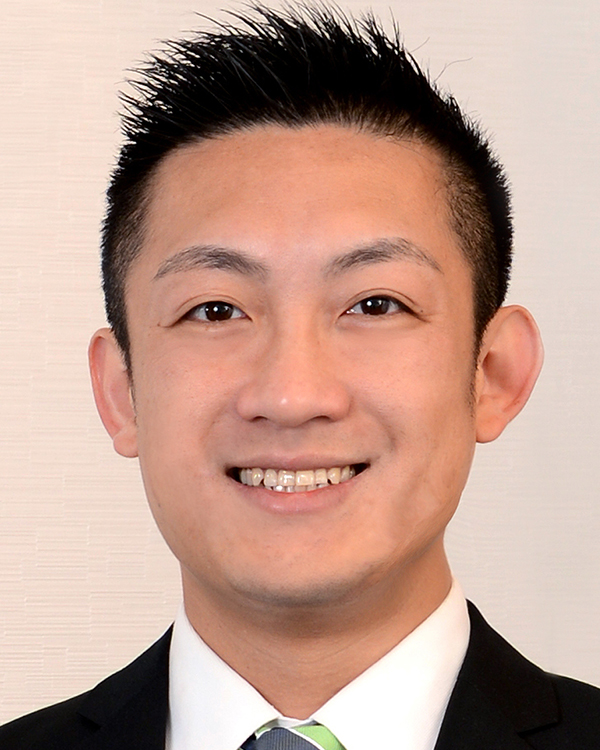 Timothy Tse
Chief Executive Officer, Value Partners Limited, and
HKIFA Vice Chairman

Mr. Timothy TSE is Chief Executive Officer of Value Partners Group, responsible for the overall business development of the Group. He assumes a leadership role in devising corporate strategy, as well as managing the Group's business and corporate affairs. In addition to his responsibilities at the Hong Kong headquarters, he has been leading the Group's business initiatives in mainland China, Taiwan, Singapore and other overseas locations. He joined the Group in January 2007.

Mr. TSE serves as a member of the Products Advisory Committee of the Securities and Futures Commission in Hong Kong, Vice Chairman of Hong Kong Investment Funds Association, as well as an executive committee member of the Alternative Investment Management Association in Hong Kong. In China, he is a member of Asset Management Association of China's International Partners Committee.

Mr. TSE holds a Bachelor's degree in Business Administration from The Chinese University of Hong Kong. He is a CFA charterholder and a Fellow of the Hong Kong Institute of Certified Public Accountants.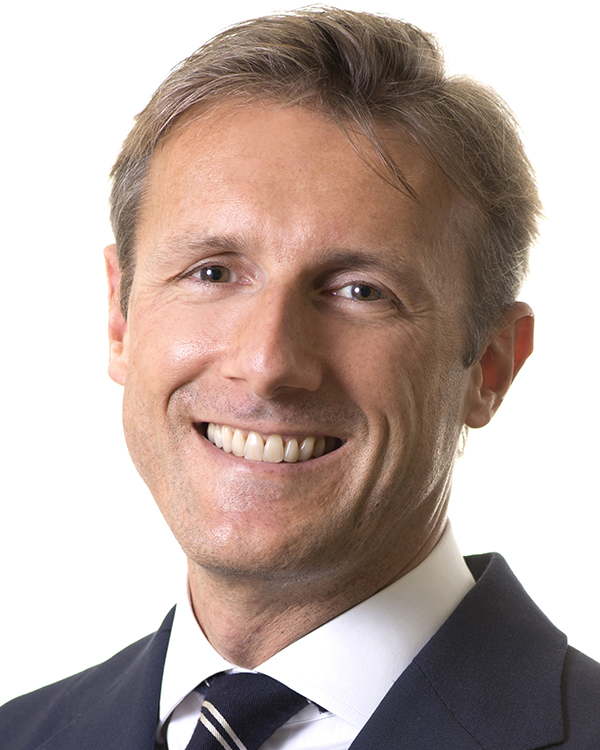 Graham Turl
Managing Director and General Counsel Asia Pacific, BlackRock Asset Management North Asia Limited, and
HKIFA Vice Chairman

Graham Turl, Managing Director, is BlackRock's General Counsel for the Asia-Pacific region and a member of BlackRock's Asia Pacific Executive Committee.

Prior to joining BlackRock in April 2007, Graham was head of the Hong Kong investment management group at international law firm Linklaters, where he was responsible for advising clients on the corporate, regulatory and tax aspects of structuring, creating, organizing and marketing funds for investment in property of all types, onshore and offshore, domestic and international, public and private, retail and institutional.

Graham is qualified to practice law in England and Hong Kong. In addition to the HKIFA, Graham serves on a number of other finance industry bodies in the Asia Pacific region, including the Hong Kong Financial Services Development Council and the Asset Management Group of the Asia Securities Industry and Financial Markets Association.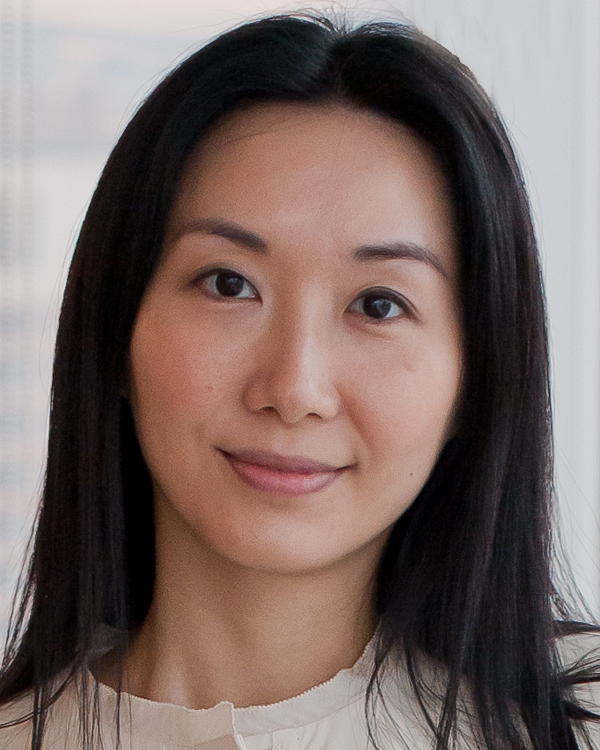 Winnie Yeung
Managing Director
Cimigo

Miss Winnie Yeung is the Managing Director of Cimigo. Prior to joining the company, she was the director of Customized Research at The Nielsen Company, Hong Kong. She had additional roles of champion of banking, insurance and finance industry group and is an expert in the realm of customer and employee satisfaction/ mystery shopper studies.

Winnie is a research expert with over 20 years of experience. She handles clients from all kinds of industries including public utilities, telecommunications, transportation, Fast Moving Consumer Good (FMCG), the insurance and finance sector, the pharmaceutical industry, retail and statutory bodies. She has vast experience of designing local or cross-country research projects; specifically projects relating to customer and employee satisfaction and loyalty, mystery shopping, new product launches and brand building. Prior to joining The Nielsen Company, she worked for Taylor Nelson Sofres.

Winnie holds a Bachelor degree of Social Science from the Chinese University of Hong Kong, major in Psychology and minor in Sociology.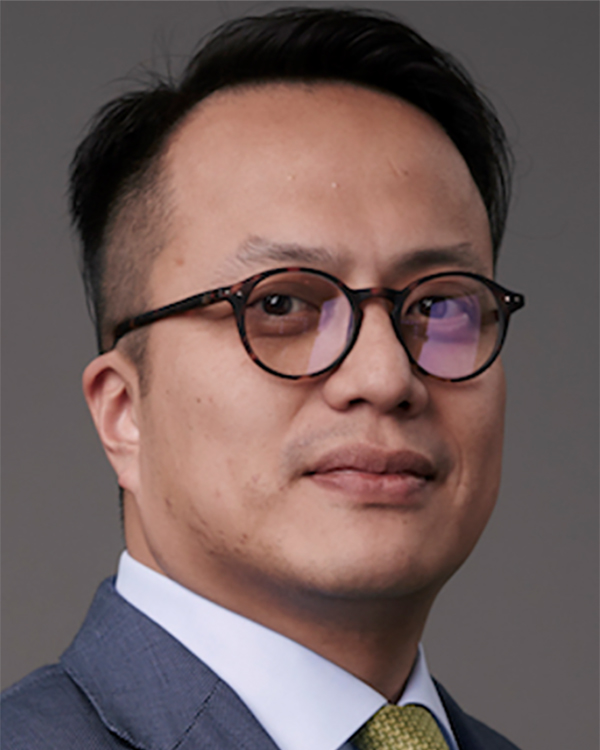 Elvin Yu
Principal
Goji Consulting Limited

Elvin brings with him 20 years of experience in financial services industry. Before founding Goji Consulting, he was with ICBC Credit Suisse Asset Management (International) leading the global business development. Prior to that, he was the Managing Director at Allianz Global Investors and held other senior leadership roles at Baring Asset Management and AXA Rosenberg Investment Management. Elvin holds bachelor and master degrees in economics from the University of British Columbia in Canada.

Elvin currently serves on the Investment Committee of the West Kowloon Cultural District Authority and the Disciplinary Panel of the Hong Kong Institute of Certified Public Accountants.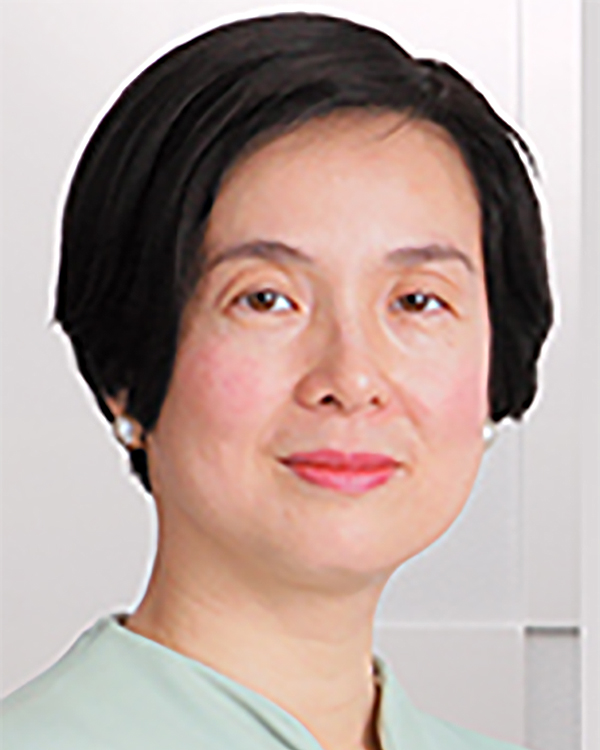 Wendy Yung
Council Member, Member of Corporate Governance Working Group
Hong Kong Institute of Certified Public Accountants

Wendy Yung is an advocate for good corporate governance in Hong Kong.
Prior to founding "Practising Governance" for this cause, Wendy was Executive Director and Company Secretary of Hysan Development Company Limited.

Wendy is a member of the Securities and Futures Appeal Panel, Standing Committee on Company Law Reform, and a co-opted member of the Audit and Risk Committee of the Hospital Authority. She is also a member of the Professional Accountants in Business Committee of the International Federation of Accountants, whose focus areas include governance, risks, and sustainability. She served as a member of the Listing Committee of the Stock Exchange of Hong Kong Limited in 2014 to July 2016.

First trained as a solicitor, Wendy also qualified as a certified public accountant and a chartered secretary in Hong Kong. She is a co-opted council member of the Hong Kong Institute of Certified Public Accountants, and a council member of the Hong Kong Institute of Chartered Secretaries respectively. She graduated with First Class Honours in Law from Oxford University, United Kingdom.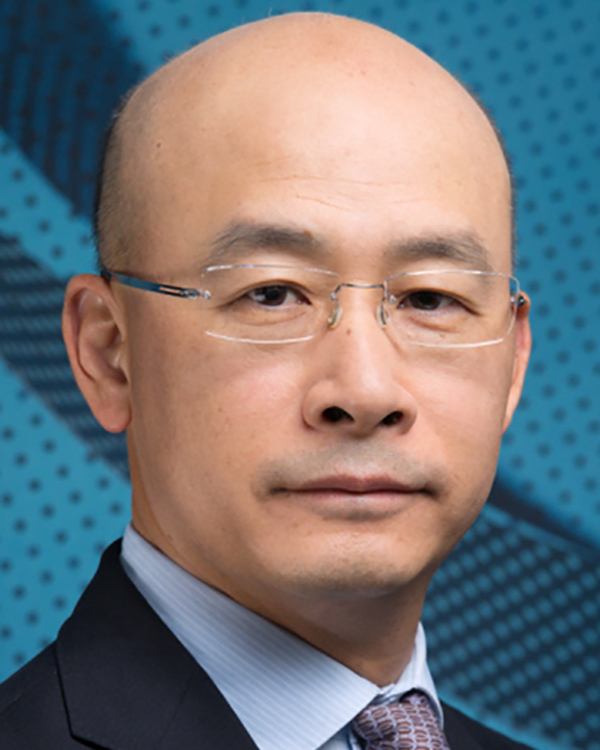 Zhong Xiaofeng
Chief Executive Officer, North Asia
Amundi Hong Kong Limited

Mr. Zhong Xiaofeng joined Amundi Hong Kong Limited in November 2011 as Deputy Chief Executive Officer, Sales and Marketing, and was appointed Chief Executive Officer, North Asia in September 2012. He is responsible for promoting Amundi Group's expertise to institutional clients and third-party distributors in North Asia (mainly Mainland China, Hong Kong, Taiwan and South Korea) as well as the management of Asian Equity and Asian Balanced expertise for all clients of the Amundi Group.

Prior to joining Amundi, Mr. Zhong worked at Groupe Crédit Agricole from 1996, holding various positions in France and Greater China mainly within the investment banking arm. His most recent role prior to joining Amundi was Managing Director of CA-CIB Beijing branch.

Mr. Zhong has a PhD in Political Studies from the Institut d'Etudes Politiques de Paris, a DEAs (Postgraduate Diploma) in Political Studies and International Relations, from the Institut d' Etudes Politiques de Paris, France and an MA (French Language & Literature) from Sun Yat-Sen University in Guangzhou, China.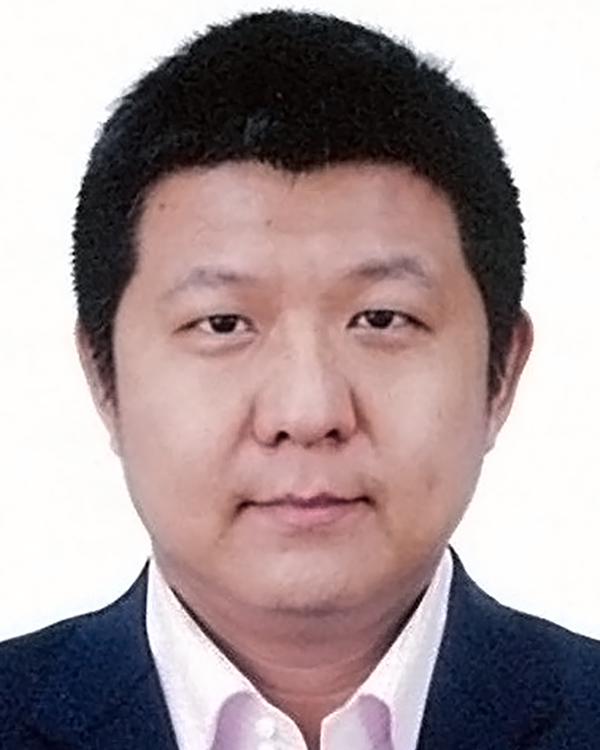 Zhou Cheng
Head of HK office, Managing Director
Jupai Holdings Limited

Mr. Zhou joined Jupai Holdings Limited in October 2015 as Head of HK office and Managing Director, in charge of oversea investments.

Prior to this, he was the Vice President, Executive Director of Shanghai Ample Harvest Investment Management Co. Ltd., responsible for private equity investment and cross-border M&A.

Mr. Zhou has over 10 years of experience in finance and has worked in both China and the U.S. Mr. Zhou has taken various roles during his tenure at Shanghai Fosun High Tech (group) Co. Ltd., Grand Fortune Jiu Zhou Private Equity Investment Management Co. Ltd., Credit Suisse AG, New York, USA, and Blackrock Financial Management, New York, USA.

Mr. Zhou received his BS in Applied Chemistry from Peking University in 1997, and his MS in Computational Chemistry and MS in Computer Sciences from University of New Mexico, Albuquerque in 2000 and 2003 respectively.
More speakers to be announced shortly.