Seoul
Sponsors

HSBC provides a comprehensive range of financial services to more than 125 million customers through four customer groups and global businesses: Personal Financial Services (including Consumer Finance); Commercial Banking; Corporate, Investment Banking and Markets; and Private Banking.
HSBC Global Banking and Markets is an emerging markets-led and financing-focused business that provides tailored financial solutions to major government, corporate and institutional clients worldwide. With offices in more than 60 countries and territories, Global Banking and Markets offers clients geographic reach and deep local knowledge.

In HSBC's Global Markets, the FIX Protocol has been implemented across the four primary asset classes; Equities, Futures, FX and Fixed Income.

HSBC's cross asset FIX implementation helps customers enjoy the benefits of having a single cost effective connection to HSBC Global Markets enabling them to trade a comprehensive mix of products across a large 102 execution destination footprint.

HSBC is a major user of advanced technology. Its e-business channels include the internet, PC banking and telephone banking via both fixed and mobile phones.

HSBC's world-class global presence and local accessibility ensure that the Group is well placed to offer a premier service around the world to all its clients, whether corporate, institutional, government or supranationals with all their financing, risk and investment needs.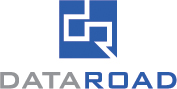 DATAROAD is a leading provider of electronic trading and settlement solutions for the leading financial institutions in Korea. DATAROAD has been a strong advocate for the use of the FIX Protocol in the Korean securities industry, and has made focused efforts to promote the use of the FIX Protocol by Korean financial institutions.
DATAROAD's front office solutions, FORMULA FIX Engine, FORMULA Hub and Miracle Trader OMS deliver excellent electronic trading connectivity solutions for many trading partners using the FIX Protocol.
In addition, DATAROAD's professional FIX Protocol and STP (Straight Through Processing) consulting services can improve institutional business processes and securities trading operations.
For more information about DATAROAD, please visit www.dataroad.co.kr.


Arista Networks ignited the cloud networking solutions for large-scale data center and low-latency Ethernet networks. Arista offers a portfolio of best-of-breed 10 Gigabit Ethernet switches that set the standard for scalability, robustness, and dramatically changes the price/performance of data center networks.
At the core of Arista's 7000 Family is the Extensible Operating System (EOS™), a ground-breaking network operating system with single-image consistency across hardware platforms, and modern core architecture enabling in-service upgrades and application extensibility.
Arista's team is comprised of experienced management and engineering talent from leading networking companies. Arista designs revolutionary products in California and delivers them worldwide through distribution partners, systems integrators and resellers with a strong dedication to partner and customer success.
For more information about Arista Networks, please visit: www.aristanetworks.com or contact info@aristanetworks.com

CameronTec is the financial industry's leading provider of FIX infrastructure and connectivity solutions. Its market innovation Catalys takes FIX further and is the industry reference for FIX ecosystems. Developed specifically to address the cross-functional needs of sell and buy side firms, exchanges and ISVs, Catalys is a highly adaptive, integrated FIX infrastructure.
Catalys is based on the industry's most widely installed FIX engine, CameronFIX. CameronFIX is universally regarded as the reference standard for reliable, mature FIX engine applications. It is the outcome of 14 years continuous investment in performance, scalability, interoperability and robustness. CameronFIX is today used by boutique to larger investment firms, brokerage houses, exchanges and regulators in 25 countries, on all five continents.
CameronTec is an Orc Group company and an active Premier Member of the FIX Protocol organization.
Dow Jones & Company is a global provider of news and business information and a developer of technology to deliver content to consumers and organizations across multiple platforms. Dow Jones produces newspapers, newswires, Web sites, apps, newsletters, magazines, proprietary databases, conferences, radio and video. Its premier brands include The Wall Street Journal, Dow Jones Newswires, Factiva, Barron's, MarketWatch, SmartMoney and All Things D. Its information services combine technology with news and data to support business decision making. The company pioneered the first successful paid online news site and its industry leading innovation enables it to serve customers wherever they may be, via the Web, mobile devices and tablets. The Dow Jones Local Media Group publishes community newspapers, Web sites and other products in six U.S. states. Dow Jones & Company (www.dowjones.com) is a News Corporation company (NASDAQ: NWS, NWSA; ASX: NWS, NWSLV; www.newscorp.com).

Eurex Exchange
Europe's global financial marketplace
Eurex Exchange is one of the leading global derivatives exchanges. Our members benefit from diverse trading opportunities in more than 1,600 products covering 11 asset classes. The offering comprises a broad range of futures and options on traditional and alternative asset classes as well as a growing range of commodities including precious metals, energy and agricultural derivatives.
Together, Eurex Exchange and the International Securities Exchange (ISE) have daily trading volumes of about 10 million contracts.
Eurex' global distribution network connects more than 400 members in 29 countries and provides them with cost-efficient access to our global liquidity pool.
Eurex Exchange is a member of Eurex Group which also comprises the International Securities Exchange (ISE), the European Energy Exchange (EEX), Eurex Clearing, Eurex Bonds and Eurex Repo.

Deutsche Boerse Market Data & Analytics
Deutsche Boerse, one of the world's leading exchange organizations, provides decision makers around the globe with high quality essential data input. The market data offering is constantly enhanced to anticipate and respond to the needs of traders and other capital market participants. The extensive product portfolio comprises real-time, ultra-low latency and historical trading data from the group's own trading venues Eurex and Xetra, the financial news services of Market News International (a Deutsche Börse subsidiary) as well as the renowned DAX and STOXX indices. We also operate AlphaFlash, the algo news feed that delivers machine-readable global macroeconomic data and German corporate news. insightMED reports, introduced in March 2011, provide trading relevant information for around 100 of the most important international pharmaceutical companies based on the insights of a medical expert network. For more information, please go to www.deutsche-boerse.com/mda


In 1977, Koscom was established by the Ministry of Finance and the Korea Stock Exchange to computerize the securities markets and related industries systems. Since its foundation, Koscom, as a professional Financial IT solution firm, has led the development of the Korea securities and futures market through providing IT infrastructure.
With Koscom's effort to promote the efficiency and development of individual IT systems, the company played a significant role in strengthening the 'value chain' of the securities and futures markets by building the organic system linkage between the securities and futures markets and related industries. With such effort, Koscom has dedicated itself to intensifying the international competitiveness and growth of the Korea securities and futures market.
Koscom opens the new era of financial communication. By building the total financial IT environment that smoothes the financial trend and providing relevant solutions, Koscom not only brings up the scale and competitive power of Korean capital market but leads the change and innovation of financial IT industry. Also, the future of financial market Koscom desires is the financial world shared with customer and the era that allows communicating all the financial information faster and more conveniently by customer anytime and anywhere.
Koscom makes the technology for the true global financial communication and customer happiness.

Luncheon Sponsor