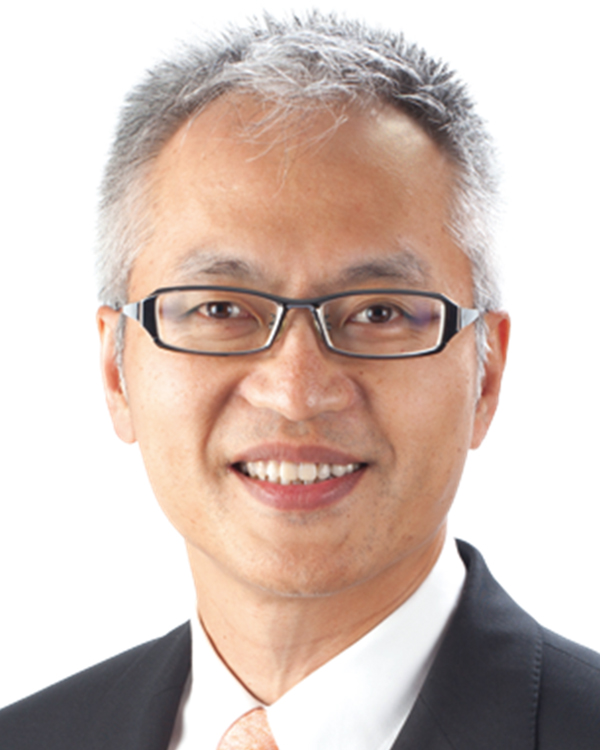 Howard Lee, JP
Deputy Chief Executive
Hong Kong Monetary Authority

Howard Lee is responsible for monetary management, financial stability surveillance and reserves management. He joined the HKMA in 2009 as a Division Head and has worked in various other areas including banking policy, corporate services, financial infrastructure and fintech. He was appointed as a Deputy Chief Executive on 1 January 2018. Prior to joining the HKMA, Mr Lee worked in the Hong Kong SAR Government in areas relating to economic development, financial services and other public policies.
Speakers
(Speakers are listed in alphabetical order of their last name)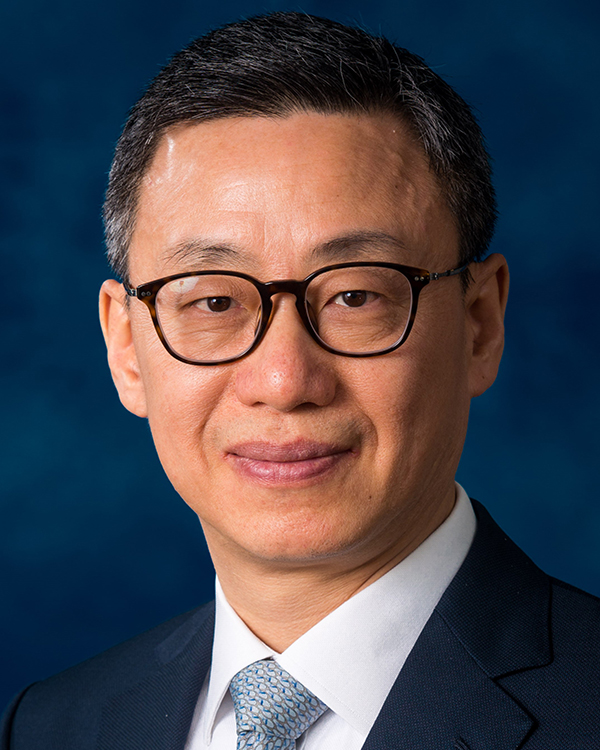 Dr. Au King Lun, MH
Board Member, Financial Services Development Council and
President, Value Partners Group Limited

Dr. AU King Lun is a President in the senior management team of Value Partners Group, responsible for the Group's corporate affairs. He joined the Group in December 2016, bringing decades of asset management industry experience to his role.

Previously, Dr. AU was CEO of Eastspring Investments (Hong Kong) Limited and BOCHK Asset Management Limited. He also held various senior management positions at other financial institutions including HSBC Global Asset Management (Hong Kong) Limited. Dr. AU was named CEO of the Year in Hong Kong by Asia Asset Management in 2012 and 2014. He was awarded the Medal of Honour ("MH") by the Government of the Hong Kong Special Administrative Region ("Hong Kong SAR") for his valuable contributions to the securities and asset management industry in 2008.

Currently, Dr. AU is an Index Advisory Committee Member of the Shanghai Stock Exchange as well as the China Securities Index Co., Ltd. He is also a Member of the Board of Directors of the Financial Services Development Council ("FSDC"). In addition, he sits on the board of the Urban Renewal Fund. Furthermore, he was the Chairman of the Hong Kong Securities and Investment Institute from 2006 to 2008 and the Chairman of the Hong Kong Investment Funds Association in 2004/2005.

Dr. AU holds a CFA, and he earned a Bachelor's degree in Physics from the University of Oxford and a PhD in Theoretical Particle Physics from Durham University.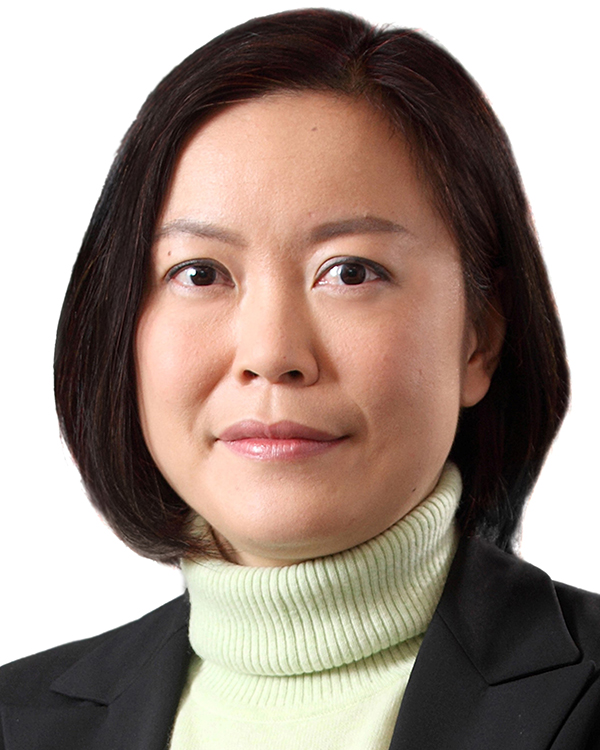 Charlotte Chan
Portfolio Strategist, Intermediary Business, North East Asia
Fidelity International

Charlotte Chan is a Portfolio Strategist for Intermediary Business, North East Asia. She brings over 18 years of experience in investment advisory focusing on managed solutions for both institutional and individual clients.

Prior to rejoining Fidelity, she was Managing Director, Asset Allocation in Manulife Asset Management where she was responsible for investment communication on multi-asset strategies in Asia. Previously at Fidelity, she worked in the capacity of investment directing for Hong Kong institutional business. Earlier in her career, she worked in Citigroup where she held a number of investment advisory roles before joining GAM in the portfolio management discipline and later Merrill Lynch in the area of investment due diligence.

Charlotte holds a Master of Science in Statistics from Stanford University and a Bachelor of Science in Economics (Honors) and Statistics from the University of Michigan, Ann Arbor. She also holds Chartered Financial Analyst and Chartered Alternative Investment Analyst designations.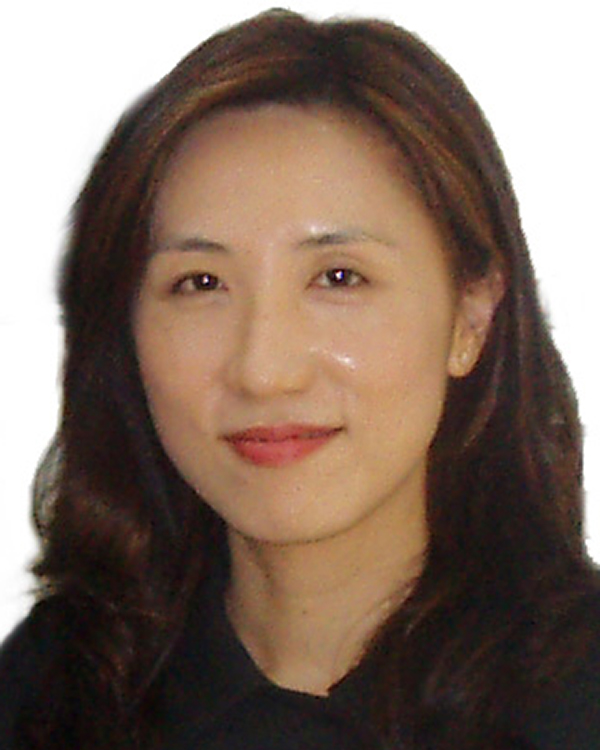 Isabella Chan
HKIFA Vice Chairman and
Head of Global Financial Institutions, APAC & Head of Retail Business, Greater China
Franklin Templeton Investments (Asia) Limited

Isabella Chan is the Head of Global Financial Institutions, APAC and the Head of Retail Business, Greater China. She is responsible for all retail distribution and business developments in Asia.

Joined Franklin Templeton Investments in 2000, Isabella has held various leadership positions within the firm. She began her career at the Emerging Markets team covering risk control, compliance and investment operations, then moved onto fund treasury management, before taking up the role as Director of Sales & Marketing in Hong Kong, where she was responsible for all Hong Kong retail and QDII institutional business development in China. During 2014-2017, she also expanded her retail business coverage to include the Southeast Asian region.

Isabella has been in the asset management and financial services industry for over 20 years. Prior to joining Franklin Templeton Investments, she headed the Client Service and Fund Administration team at HSBC Asset Management (HK) Ltd.

Isabella holds a Master of Business Administration from the Australian Graduate School of Management, University of New South Wales in Sydney, Australia, a Bachelor of Laws (LLB) from the University of London, and a Bachelor of Business Administration from Simon Fraser University in Vancouver, British Columbia, Canada.

Isabella is a Vice Chairman of the Hong Kong Investment Funds Association.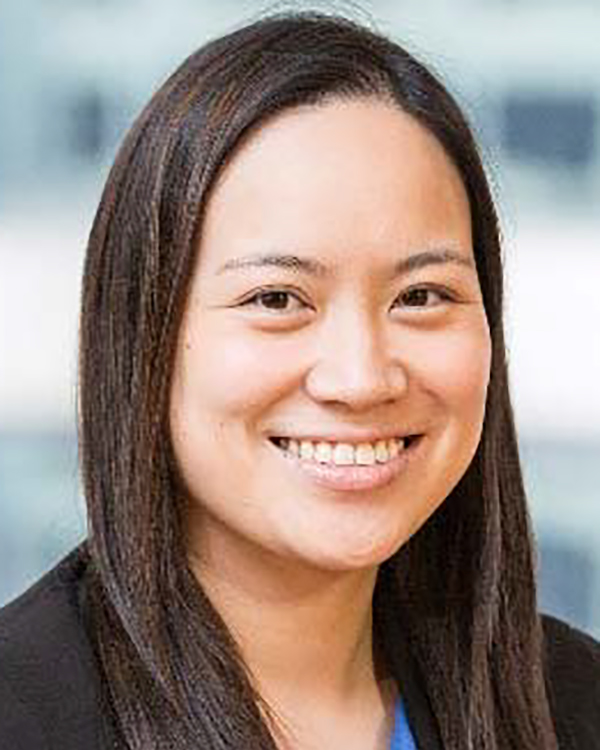 Julie Chan
Partner, Financial Services
PwC

Julie is a partner with PwC's Consulting practice and leads the Asset and Wealth Management team in Hong Kong. She has been advising Financial Services clients in Hong Kong and London across business strategy, operations transformation and technology.

Julie has been working with Asset and Wealth Management clients on their digital transformation journeys including digital channel strategy and wealth advisory solutions design, future client and sales journeys development and digital asset services and product assessments.

Julie is a member of the WealthTech sub-committee in the Hong Kong Fintech Association supporting initiatives and working groups to raise awareness of opportunities and challenges in the industry across new technologies.

Julie runs M-Power, PwC Advisory Women's network in Hong Kong helping fellow female colleagues achieve their goals in the workplace and beyond. Julie holds a Masters degree in International Management and a Bachelors degree in Human Biology from King's College, University of London.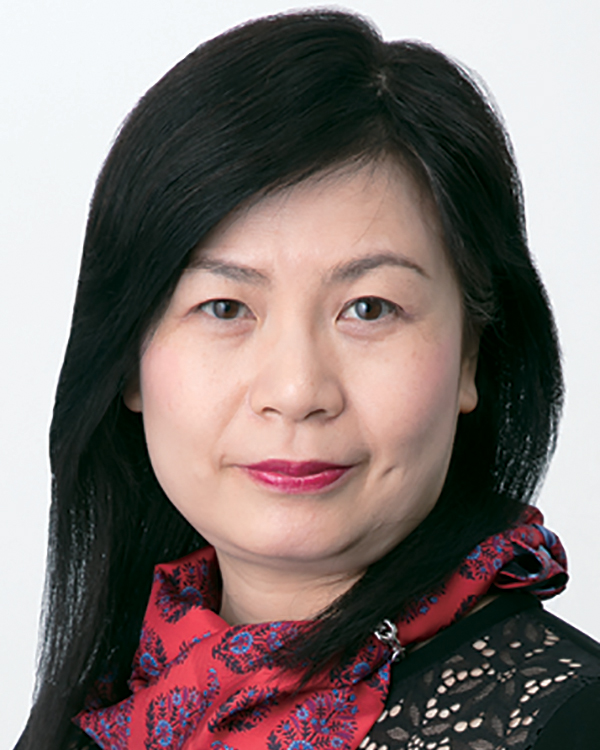 Christina Choi
Executive Director, Investment Products Division
Securities and Futures Commission, Hong Kong

Ms. Choi is a member of the Securities and Futures Commission (SFC). She is also an Executive Director with responsibility for the Investment Products Division, which is responsible for authorising and supervising collective investment schemes and other investment products as well as for the development and implementation of the SFC's asset management strategy and policies.

Ms. Choi has been with the SFC for over 10 years. She has extensive regulatory knowledge and experience in the policies and requirements for investment products both in Hong Kong and internationally. She played a lead role in the design and launch of various mutual recognition of funds (MRF) arrangements between Hong Kong and other jurisdictions, in particular the ground-breaking MRF arrangements with Mainland China.

Prior to joining the SFC, Ms. Choi practised as a solicitor in Hong Kong and was a partner of the Corporate Group of the international law firm, Clifford Chance.

Ms. Choi chairs the Products Advisory Committee and the Committee on Real Estate Investment Trusts. She also sits on the SFC (HKEC Listing) Committee and the Executive Committee. She is also a member of Hong Kong Trade Development Council's Financial Services Advisory Committee and Asian Financial Forum Steering Committee.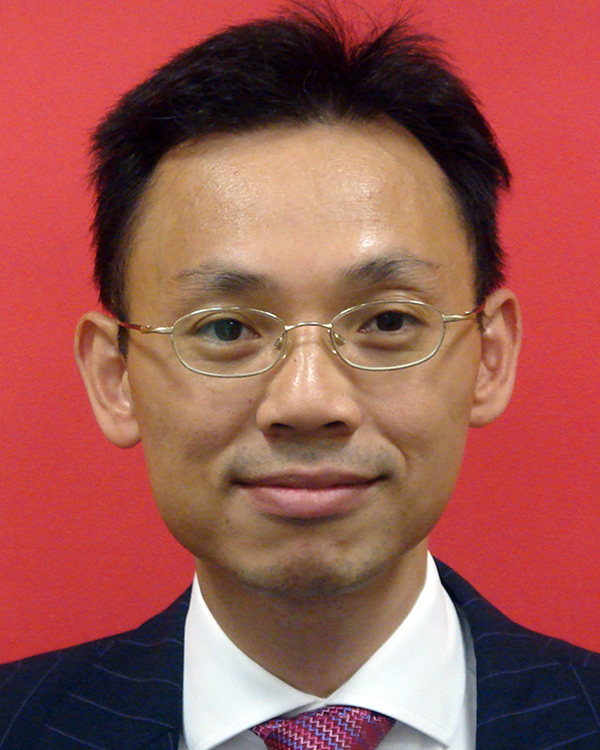 Vincent Chow
Group Treasurer
The Hongkong Electric Co., Ltd.

Vincent Chow has been working in the Treasury Department of HK Electric for more than 20 years. As Group Treasurer, a position he assumed in September 2008, he is responsible for the treasury activities of both HK Electric and Power Assets including capital raising, financial risk management and banking relationship. Upon the spin-off of HK Electric from Power Assets in 2014, he has also taken up the investor relations function jointly with the CFO.

Apart from the treasury function, Vincent is also responsible for managing the retirement schemes of both HK Electric and Power Assets.

Vincent holds an MBA from the University of Hong Kong and is a CFA charterholder.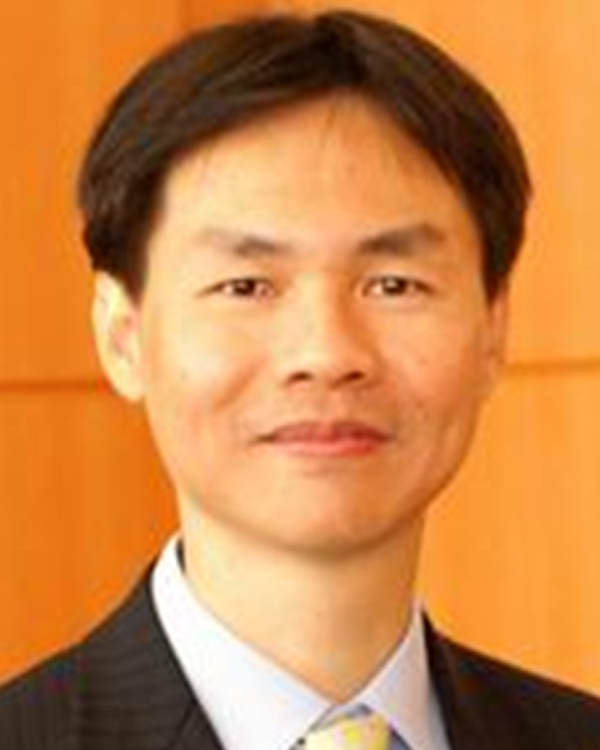 Michael Dai
Head of Global Financial Markets Research, Global Financial Markets Research Division, Economics & Strategic Planning Department
Bank of China (Hong Kong) Limited

He received his BA in Economics from Shanghai International Studies University in 1990, MA in Economics from Kansas State University in 1996. From 1997 to 2001, he worked as an investment analyst for Friedberg Mercantile Group, a hedge fund headquartered in Toronto, Canada. His main responsibility was to formulate investment and portfolio strategies and managed money for clients. In 2001, he joined Bank of China (Hong Kong), and is currently working as the Bank's Principal Economist and Head of Global Financial Markets Research Division, covering Hong Kong, China as well as global markets. He has obtained the CFA charter.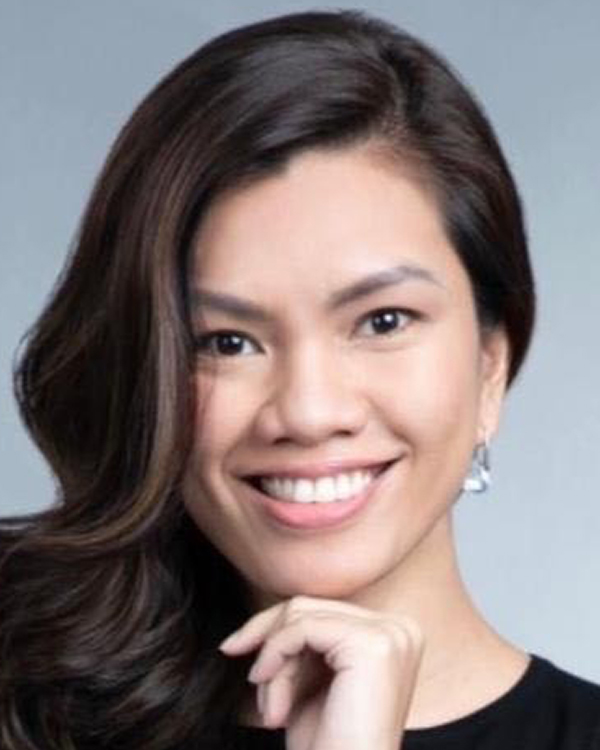 Lyndaine Demetilla
Head of Business Development
8 Securities

Lyndaine Demetilla is the Head of Business Development at 8 Securities a mobile-first investing service for Millennials. 8 Securities also helps financial institutions globally build their own robo-advisory and brokerage platforms using our white label solution. Prior to joining 8 Securities, Lyndaine was the Sales Director at Prive Technologies, a B2B wealthtech startup in Hong Kong. She is an active member of the Women in Tech Kong, Women in Finance Hong Kong and wealthtech committee of the Fintech Association of Hong Kong.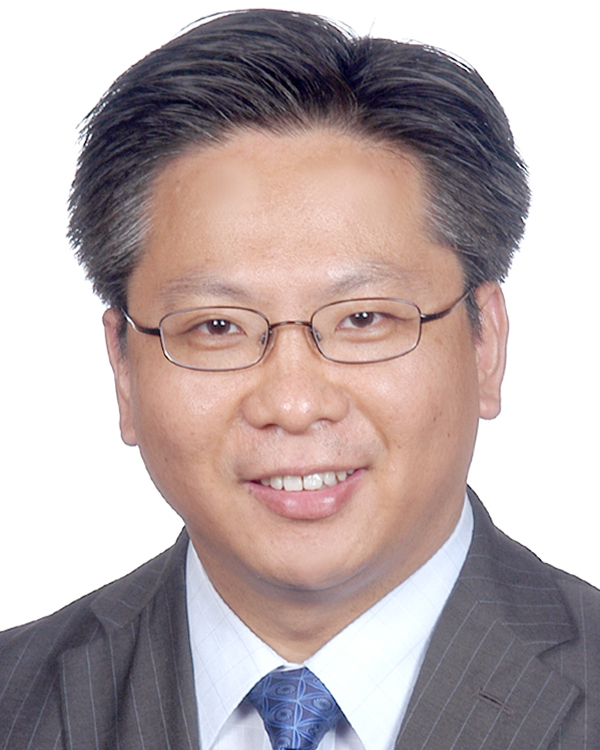 Fang Jian
Partner
Fangda Partners

Fang Jian leads the Financial Institutions Group of Fangda Partners. He is a specialist in China-related M&A transactions in the financial service sector and an expert on financial markets regulations in China. He advises international financial institutions, corporates, asset managers, hedge funds and private equity firms on their investments and on-going business activities in China.

Fang Jian joined Fangda as a partner in 2018. Prior to joining the firm, he worked at a Magic Circle firm for 20 years and as its Managing Partner for Greater China for 6 years. He sits on the panel of arbitrators of Shanghai International Arbitration Centre and serves as a visiting professor to the China National Lawyers' Institute and the Shanghai University of International Business and Economics. Fang Jian was awarded "Leading Individuals" in corporate/M&A law in Asia-Pacific by The Legal 500 and Band 1 lawyer in corporate/M&A law in China by Chambers Asia. He was also awarded "2017 ALB China Top 10 M&A Lawyers" and "ALB Client Choice Top 20" by Asia Legal Business in 2013 and 2014.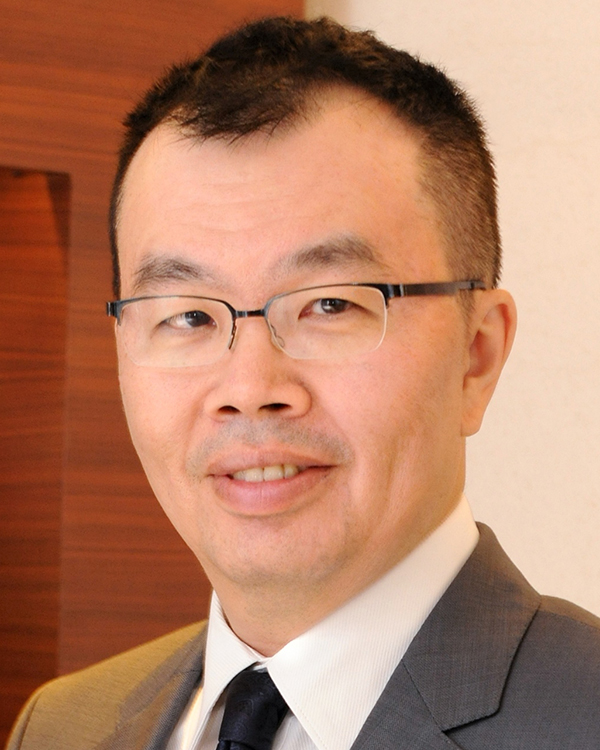 Winson Fong
Managing Director, Greater China Equities
Manulife Investment Management (Hong Kong) Limited

Winson is Managing Director and Senior Portfolio Manager specialising in Hong Kong and China equities. Based in Hong Kong, he contributes to the management of the firm's Hong Kong and Greater China equity portfolios.

Winson has over 33 years of investment experience in Asian equities, with a focus on the Greater China and Hong Kong markets. Before this, he spent 13 years with Societe Generale Asset Management (now Amundi Hong Kong), where he served as head of Greater China equities, and nine years with Yamaichi Capital Management, where he was a market specialist for Greater China equities. He has also held roles with China Universal Asset Management and Lion Global Investors.

Winson holds a Master of Science in Global Finance from the Hong Kong University of Science and Technology/NYU Stern Business School and a Bachelor of Business Administration from the Chinese University of Hong Kong. Winson is a CFA charterholder.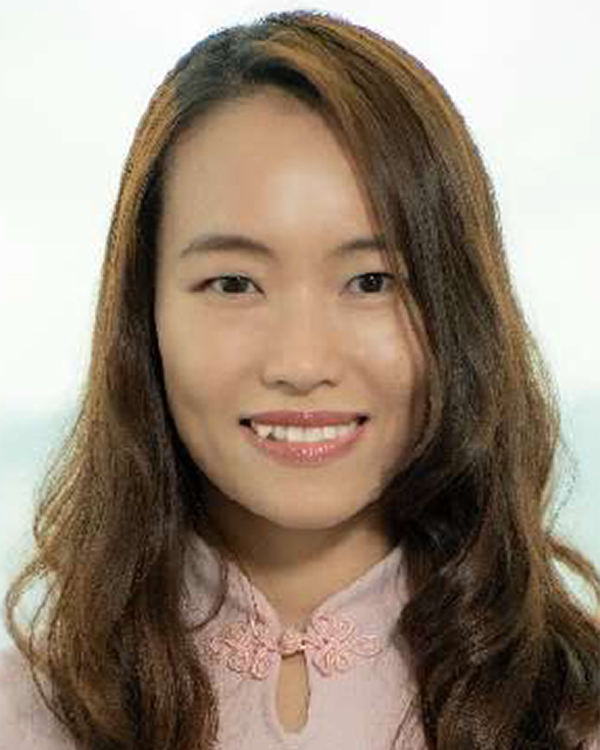 Chaoni Huang
Head of Sustainable Capital Markets, Global Markets APAC
BNP Paribas

As Head of Sustainable Capital Markets for Global Markets Asia Pacific, Chaoni leads BNP Paribas' sustainable finance solutions for corporate, financial institutions and investors with a focus on primary asset finance and securitisation. Working with Global Markets in Asia Pacific and the Bank's global sustainable finance community, Chaoni drives BNP Paribas' continued expansion and leadership in Asian sustainable debt capital markets.

Chaoni is an industry veteran with over 13 years of experience in sustainable finance having held various ESGrelated roles at Natixis, S&P Trucost, MSCI and the United Nations. In addition to her role at BNP Paribas, Chaoni is also deeply embedded in the sustainable finance industry where she is Vice President and Secretary General of the Hong Kong Green Finance Association and a guest researcher for the China Economy and Sustainable Development Centre at the Cheung Kong Graduate School of Business.

Chaoni received her Bachelor of Economics from the University of Warwick.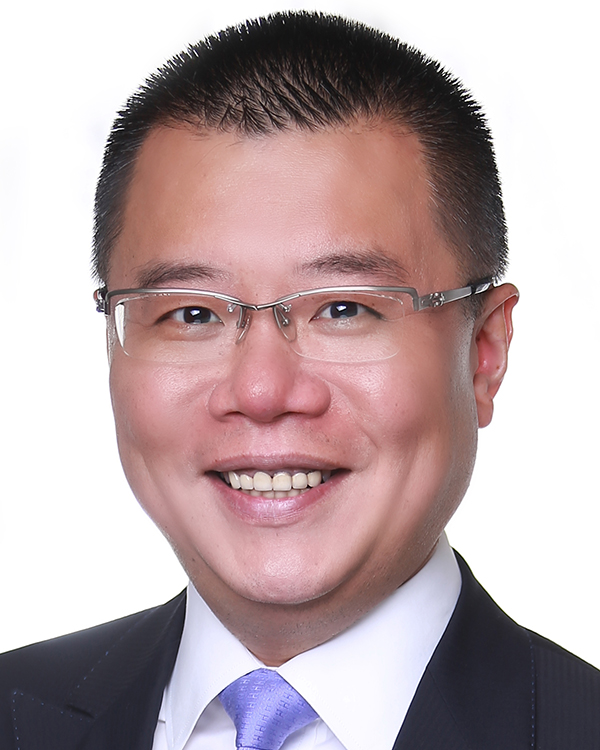 Prof. Witman Hung, JP
Principal Liaison Officer for Hong Kong
Shenzhen Qianhai Authority

Witman is currently the Hong Kong Deputy to 13th National People's Congress (NPC) and Principal Liaison Officer for Hong Kong, Shenzhen Qianhai Authority. A seasoned ICT professional and angel investor, Witman has worked in the industry for more than 30 years. He is the Executive Chairman of Chinese Big Data Society, Commissioner of Hong Kong Road Safety Patrol, Vice President of Guangdong's Association for Promotion of Cooperation between Guangdong, Hong Kong and Macao, Vice President and Secretary General of Hong Kong-ASEAN Economic Cooperation Foundation, Vice Chairman of Hong Kong Industry University Research Collaboration Association and the Monte Jade Science and Technology Association of HK. Witman was elected as a Global Council Member of the World Summit Awards, an initiative within the framework of UN WSIS. He is also an Independent Non-executive Director of VSTECS Holdings Limited (0865.HK), Sino Hotels (Holdings) Limited (1221.HK) and LH Group Limited (1978.HK), three companies listed in the main board of the Hong Kong Stock Exchange. Witman is a Chartered Information Technology Professional and a fellow of the British Computer Society, the Hong Kong Computer Society and the Hong Kong Institute of Directors.

Witman served as a Part-time Member of the Central Policy Unit of the HKSAR Government during 2012-2014, and is currently an Adjunct Professor of Jinan University and Hainan University Belt and Road Research Institute, and Academic Committee Member of China Silk Road iValley Research Institute.

In 2008, Witman was selected as one of the Ten Outstanding Young Persons of Hong Kong. In 2016, he was given the Asia Social Innovation Leadership Award by CMO Asia and in 2017 he was given Light of Civilization 2017 Chinese Cultural Exchange Person of the Year. In 2015 he was appointed as a Justice of the Peace by the Hong Kong SAR Government.

Witman is Chairman Emeritus of the Y.Elites Association, President Emeritus of the Internet Professional Association, Council Member of Hong Kong Professionals and Senior Executives Association, Member of Intellectual Property Assessment Committee and External Member of the Departmental Advisory Committee on Applied Mathematics of The Hong Kong Polytechnic University, Member of advisory board on Business Studies of Lingnan University, Member of Advisory Committee of Bachelor of Management Science and Information Management of Hang Seng Management College, and Member of the Advisory Committee of the Division of Business and Management of Beijing Normal University-Hong Kong Baptist University United International College.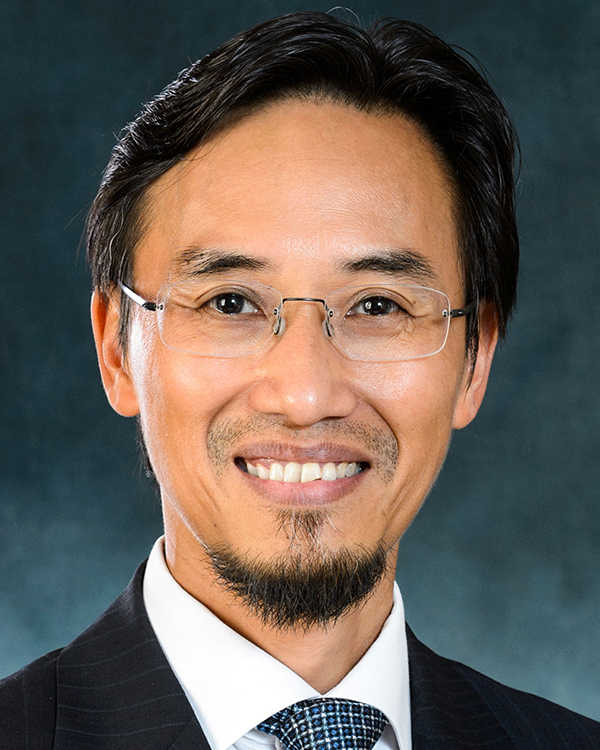 Bruno Lee
HKIFA Chairman and
Regional Head of Retail Wealth Distribution, Wealth & Asset Management, Asia
Manulife Investment Management (Hong Kong) Limited

Based in Hong Kong, Bruno leads Manulife's entire Wealth and Asset Management retail distribution in Asia. In this role, he is responsible for the delivery of the firm's wealth and asset management business strategy and solutions through various distribution channels, including Manulife's agency force and intermediary channels across Asia. He also contributes to the formulation of the solutions to ensure they best meet the clients' needs.

Under Bruno's leadership, the retail wealth distribution organization provides distribution support on wealth management products to the firm's agency channels. He also oversees the expansion of the bank partnerships by securing new partners and enhancing the firm's wholesaling capabilities.

Bruno is an industry veteran with close to three decades of industry experience. He joined the firm from Fidelity Worldwide Investment where he was Regional Head of Retail, Asia ex-Japan. Previous to this, he was Regional Head of Wealth Management, Asia Pacific, Retail Banking and Wealth Management at HSBC in Hong Kong. He has also held senior roles with Invesco and Fidelity Worldwide Investment in Taiwan and Hong Kong, after starting his career with HSBC in Hong Kong.

Bruno holds a Bachelor of Arts (with Honors in Economics) from the University of Calgary, Canada and a Master of Science in Investment Management from The Hong Kong University of Science and Technology.

Bruno is a chairman of the Hong Kong Investment Funds Association.
Joseph Lee
Director (Product Regulation)
Mandatory Provident Fund Schemes Authority

Mr. Joseph Lee is Director of Product Regulation Division, the Mandatory Provident Fund Schemes Authority in Hong Kong, China. Mr. Lee joined the Authority in 1999 and had been the Head of Trustees Supervision of the Authority. Before that, he worked in the banking and fund management industry in Hong Kong and Canada. Mr. Lee studied his undergraduate degree and MBA in the UK and is a Chartered Financial Analyst.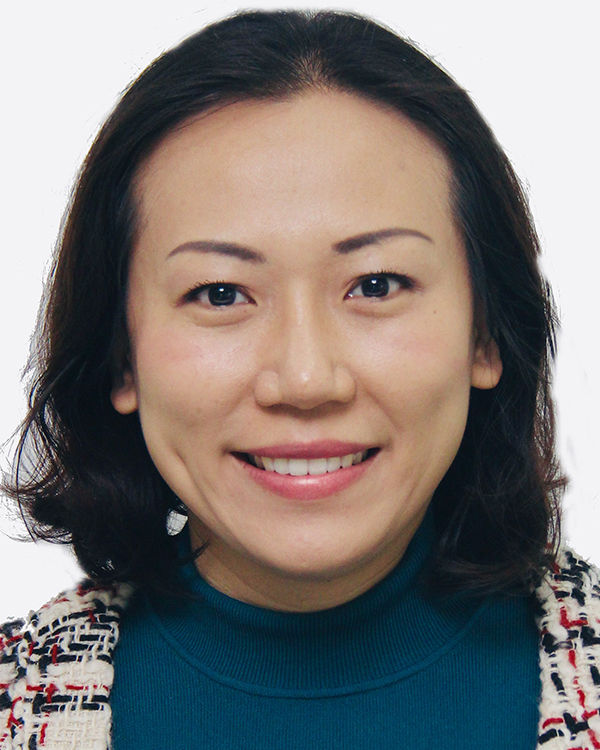 Teresa Leung
General Manager, Finance and Technology
Hong Kong Quality Assurance Agency

Ms. Teresa Leung has over 15 years experience in business development and corporate advisory. She is now the General Manager, Finance and Technology of the Hong Kong Quality Assurance Agency. Recently, she is actively involved in green finance to assist enterprises to raise fund for green projects and implement management solutions. Also, she works closely with financial institutes, as well as various regional government agencies to promote green finance in Hong Kong and China. Prior to her engagement with the agency, she had experience in various sectors including finance, manufacturing and assets management.

Teresa holds a Master Degree in London Business School.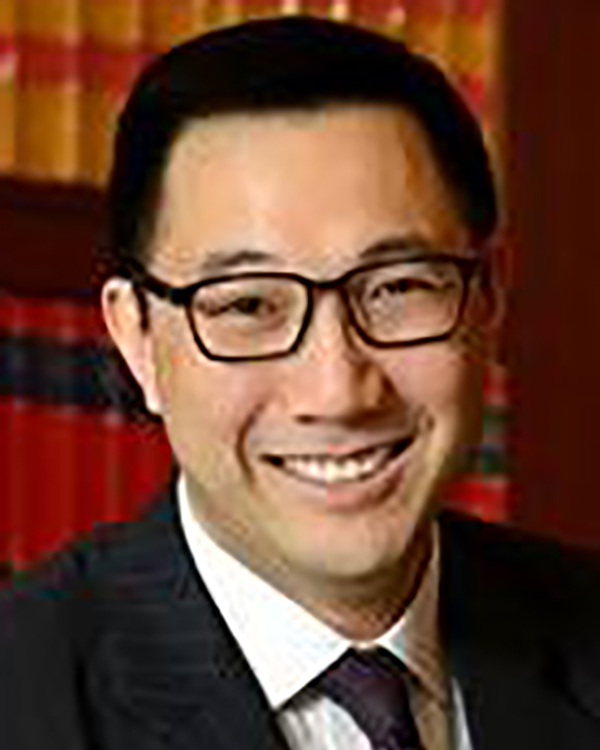 Laurence Li
Chairman
Financial Services Development Council

Mr. Laurence Li is the Chairman of the Financial Services Development Council. The Council is an advisory body to the HKSAR Government on all matters relating to the development of Hong Kong as an international financial centre. Its express remit is to be a focal point of views of the financial services industry, a champion of the industry, and an ambassador for Hong Kong as a financial centre.

Mr. Li's profession is a practicing barrister. He focuses on banking, commercial, company, and securities law. Prior to being called to the Hong Kong Bar, he served in several positions within the Securities and Futures Commission in Hong Kong and, before that, worked in a law firm in New York.

Mr. Li is a Judge of the International Court and Regulatory Tribunal in Doha, Qatar. He is also a Fellow of The Hong Kong Polytechnic University, an Honorary Fellow of the Asian Institute of International Financial Law at The University of Hong Kong, and a Senior Fellow at the Centre for Financial Regulation and Economic Development at The Chinese University of Hong Kong.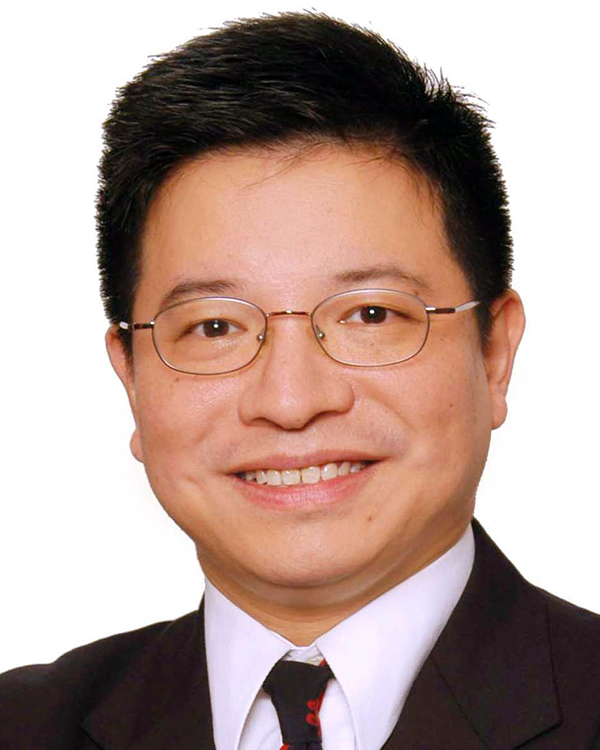 Alan Liu
Head of Treasury
Hong Kong Housing Society

Alan joined the Hong Kong Housing Society in November 2016. Before joining the Housing Society, he was Head of Retail Distribution North Asia for Deutsche Asset Management. Prior to Deutsche, he was Alternative Specialist for UBS Wealth Management in Hong Kong. Alan has over 35 years of experience in the financial industry. His roles include actuarial consultant, asset consultant as well as institutional fund management.

Alan graduated from Macquarie University in Sydney NSW Australia with a Bachelor Degree in Economics majoring in Actuarial Science. He also holds a Master Degree in Business Administration from the University of New South Wales, Australia.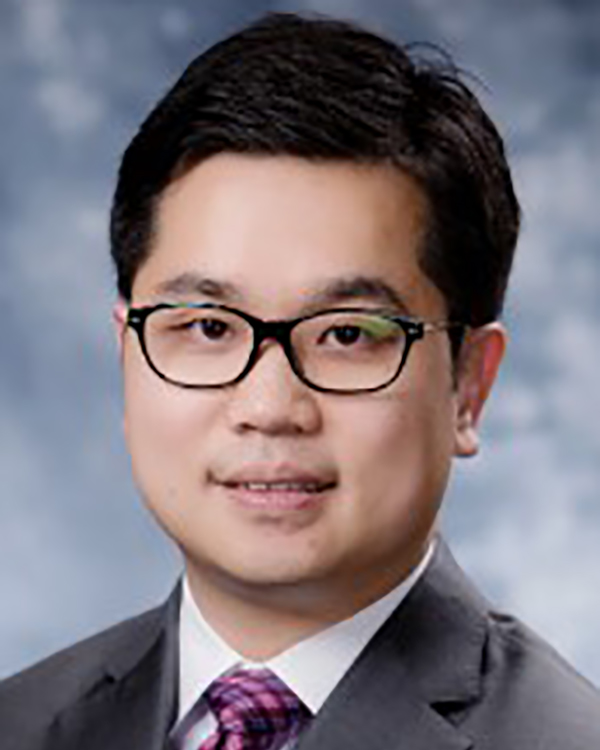 Jackson Loi
Managing Director, Asia ex China Distribution
Vanguard Investments Hong Kong Limited

Jackson Loi is Managing Director at Vanguard, responsible for business development in Korea, Taiwan, and Southeast Asia. He joined Vanguard in 2012, and had been leading the institutional business across a number of countries within North Asia. Jackson started his career as an economist at the Bank of Canada, where he provided capital markets analysis to support the central bank's interest rate decisions from 2002 to 2006. He later worked at RBC in Toronto, Canada, as a senior analyst. After moving to Hong Kong in 2008, Jackson worked at Towers Watson as a consultant to institutional investors and at SYZ Asset Management, where he was responsible for institutional business development across Asia.

Jackson earned a BA in economics from the University of Western Ontario and an MA in economics from the University of Toronto.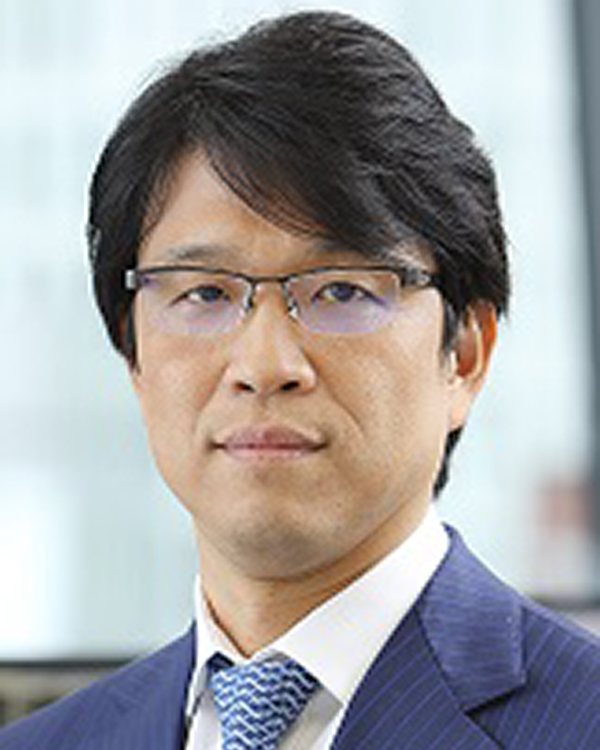 Hiro Mizuno
Executive Managing Director and Chief Investment Officer
Government Pension Investment Fund (GPIF), Japan

Mr. Hiro Mizuno has served as Executive Managing Director and Chief Investment Officer of Japan's US$1.5trillion Government Pension Investment Fund (GPIF) since January 2015. Prior to joining GPIF, he was a partner of Coller Capital, a London-based private equity firm. He previously worked at Sumitomo Trust & Banking Co., Ltd. in Japan, Silicon Valley and New York.

Mr. Mizuno is a member of the Board and Asset Owner Advisory Committee of PRI, Co-chair of the Milken Institute's Global Capital Markets Advisory Council.

He is the Founding Member of Climate Finance Leadership Initiative (CFLI), One Planet Lab Working Group Co-chair, the Member of CFA Institute Future of Finance Advisory Council, the Alliance Member of Global Investors for Sustainable Development (GISD), and the Board Member of Global Business Coalition for Education Advisory and Asia Advisory Group Member of Climate Action 100+.

He is also an executive adviser to Japanese Cabinet on Growth Strategy in accordance with Paris Climate Change Agreement, on Healthcare and Medical Growth Strategy, a member of Japanese Government Strategic Funds Integrated Advisory Board, a member for Ministry of Education, Culture, Sports, Science and Technology-Japan National University Evaluation Committee.

His engagements in academics involve: Advisor of Office of the President of the University of Tokyo, a guest professor of Osaka University Graduate School of Medicine, an adviser to the Kyoto University's Center for iPS Cell Research and Application, and a guest professor of Kindai University Global Economic Research Center, a senior fellow of Tel Aviv University Graduate School of Management and a member of the International Executive Committee for the Einstein Legacy Project at Hebrew University.

Awarded "Outstanding Individual Contribution" in RI(Responsible Investor) Innovation & Industry Leadership 2017.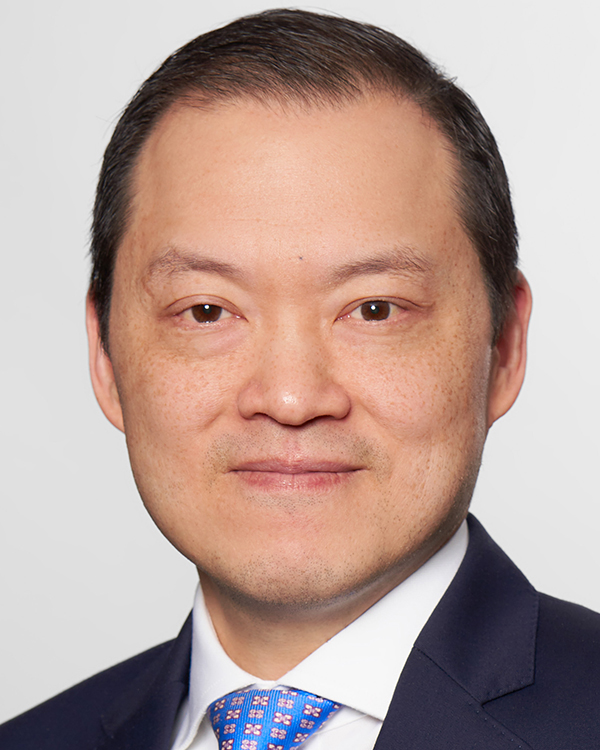 Terry Pan
HKIFA Executive Committee member and
Chief Executive Officer, Greater China, Southeast Asia and Korea, Invesco Hong Kong Limited

Terry Pan joined Invesco in February 2015 as Chief Executive Officer, Greater China, Southeast Asia and Korea, responsible for driving the overall growth and coverage of Invesco's Greater China business, spanning across Hong Kong, China (offshore business), Southeast Asia and Taiwan, as well as the other emerging markets in Asia. He provides strategic leadership and drives strong execution of Invesco's multi-year strategies to further establish Invesco's leadership position across these key markets.

Mr. Pan has more than 20 years of industry experience in asset management and financial services, with a proven track record in sales and relationship management across the key Greater China markets. He joins Invesco from J.P. Morgan Asset Management, where he was Managing Director, Head of the Hong Kong and China QDII funds business.

Mr. Pan began his career in 1994 at J.P. Morgan Asset Management and held a number of roles across different functions, including client advisory services, investment communications and marketing. In 2000, he joined 2cube Securities as Vice President, Sales and played a key part in launching one of the first online trading portals in Hong Kong. He rejoined J.P. Morgan Asset Management as Head of Intermediary Sales in 2003 and was promoted to Head of Retail Business in Hong Kong and Macau.

Mr. Pan obtained a BBA in Finance and Real Estate from Southern Methodist University and an MBA from Royal Holloway, University of London. He is also a holder of the CFA designation.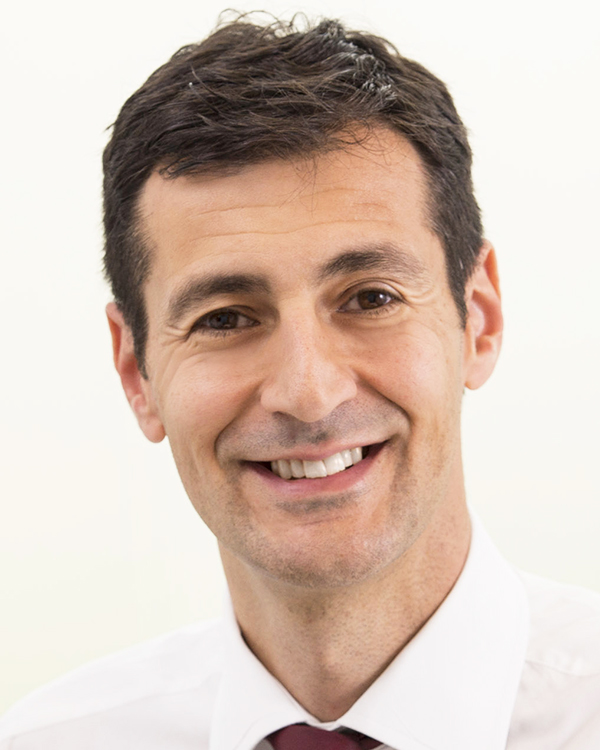 Sacha Sadan
Director of Corporate Governance
Legal & General Investment Management

Sacha Sadan is Director of Corporate Governance and on the board at Legal & General Investment Management (LGIM), one of the largest global investment managers and the biggest pension manager in the UK with total assets under management of US$ 1.3 trillion*. In September 2016 he was recognised in the Financial Times as one of 'the 30 most influential people in the City of London', crediting him as one the leading architects of 2012's "shareholder spring". At LGIM Sacha has overall responsibility for corporate governance including areas including environment social governance (ESG). Sacha regularly collaborates with other investors as well as governments and regulators. He was a senior UK equity manager at Gartmore (2002-2011) where he co-managed a range of UK equity hedge, retail and institutional funds. He was voted the top-rated Pan European fund manager in the Thomson Reuters Extel awards (known as the "City Oscars") in 2010 and rated third in 2009. He started his career in the city in 1994 at Universities Superannuation Scheme (USS). Sacha holds a BA in accounting and finance from Manchester University and is a Fellow of ICSA. Sacha is on the board of the Investor Forum.

*as of 31 December 2018; these figures include assets managed by LGIM Ltd, an entity authorized and regulated by FCA, and LGIMA, an SEC Registered Investment Advisor. Data includes derivative positions.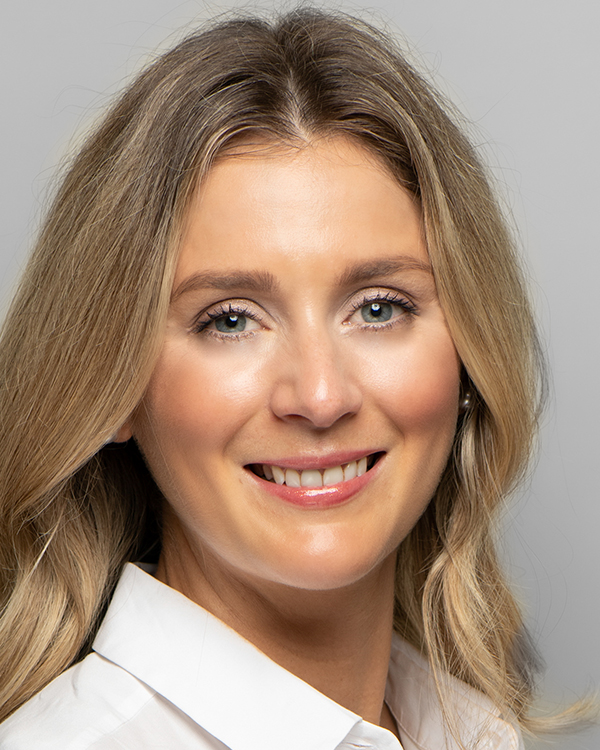 Jessica Shearer
Head of Digital Propositions, APAC
Schroder Investment Management (Hong Kong) Limited

Jessica joined Schroders early 2018 and is responsible for driving the strategic digital agenda across Asia Pacific. She is focused on leveraging digital to collaborate with clients on differentiated retail investor experiences and innovative wealth offerings. Prior to joining Schroders, the majority of Jessica's career was spent working for both HSBC and ANZ bank across wealth and retail banking leading large-scale digital programs. Jessica has a combination of digital, consulting, strategy, marketing and technology experience and has also worked on transformation programs in other industries like energy, grocery and FMCG.

Jessica is the current Chairperson for the Digital Innovation Group at the Investment Management Association of Singapore (IMAS). She holds a Bachelor of Psychology & Business from Monash University, Australia, is a certified SAFe Agilist and practices Human Centred Design.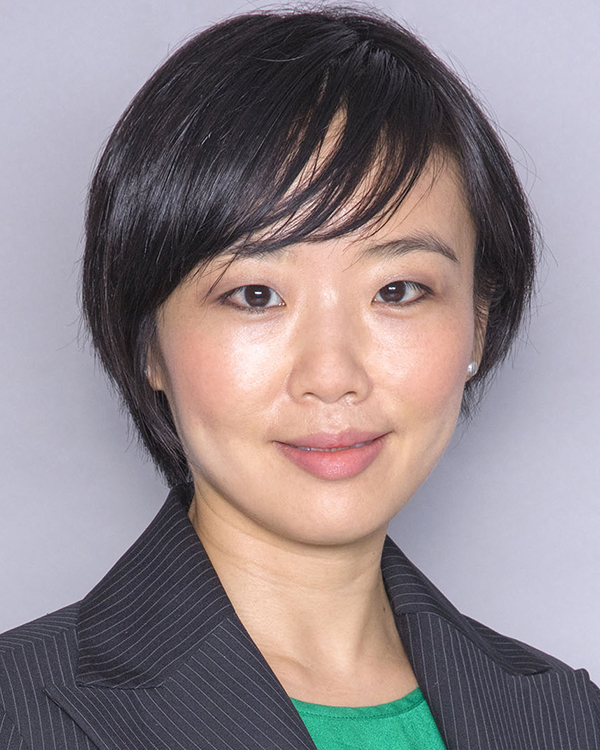 Adeline Tan
Wealth Business Leader, Hong Kong
Mercer Investments (HK) Limited

Adeline's move to Hong Kong follows 12 years of consulting experience with Watson Wyatt (now Willis Towers Watson) in the UK. Her most recent rolw was primarily focused on delivering whole-fund investment solutions to clients that have chosen to delegate a greater part of their investment proceses. In 2008, she returned to the UK after a secondment to the Shanghai office in 2007.

She focuses on investment and actuarial consulting, specializing in the areas of long-term investment strategy, DB/DC pension design, asset-liability studies, dyanamic de-risking, performance monitoring and portfolio construction.

She serves a broad clientbase including corporations, wealth managers and public funds.

Adeline is a graduate of the Business School at the University of Warwick and is a Fellow of the UK Institute of Actuaries.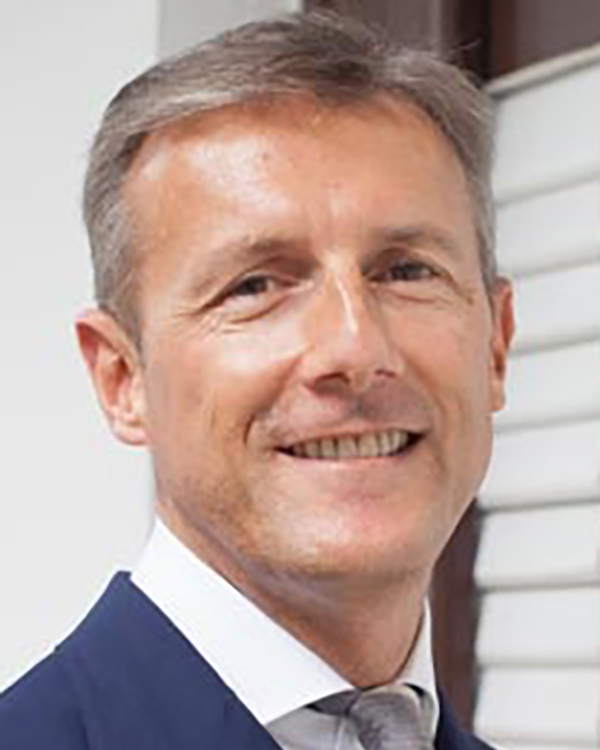 Graham Turl
General Counsel for Asia Pacific Region
BlackRock

Graham Turl, Managing Director, is the General Counsel, Asia-Pacific for BlackRock and is a member BlackRock's Asia Pacific Executive Committee.

Prior to joining BlackRock in April 2007, Graham was head of the Hong Kong investment management group at international law firm Linklaters, where he was responsible for advising clients on the corporate, regulatory and tax aspects of structuring, creating, organising and marketing investment funds of all types, onshore and offshore, domestic and international, public and private, retail and institutional.

Graham is qualified to practice law in England and Hong Kong. Graham earned a BA degree in history from Nottingham University, United Kingdom in 1990.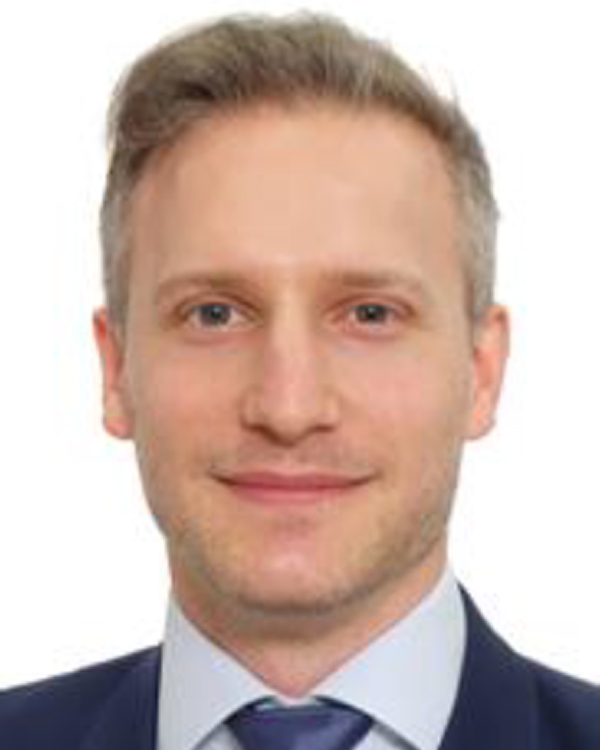 Gabriel Wilson-Otto
Head of Stewardship, Asia Pacific
BNP Paribas Asset Management

Gabriel joined from Goldman Sachs, Asia, where he was Executive Director, Head of GS SUSTAIN Asia. In this current role, he represents and leads BNPP AM's stewardship activities in Asia Pacific, including researching key corporate governance issues, undertaking direct and collaborative corporate engagement, and engages with policymakers on key issues relating to sustainable finance and investment. His expertise will be invaluable as BNPP AM continues to reinforce its commitment to Environment, Social and Governance (ESG).

During his 12 years at Goldman Sachs, Gabriel was responsible for leading a team to identify long term investment opportunities in high quality companies, authored research reports on key ESG issues, evaluated the performance of companies under a proprietary ESG scoring framework and focused on improving the performance of major corporations based in the region by incorporating ESG factors into fundamental company valuations.

He began his career as a research analyst for the infrastructure sector at Deutsche Bank and was a consumer sector analyst at Goldman Sachs in Australia prior to joining GS SUSTAIN in Hong Kong.

Gabriel holds a double Bachelor's degree from The University of Melbourne, majoring in Commerce (Finance and Economics) and Information Systems and is a CFA charterholder.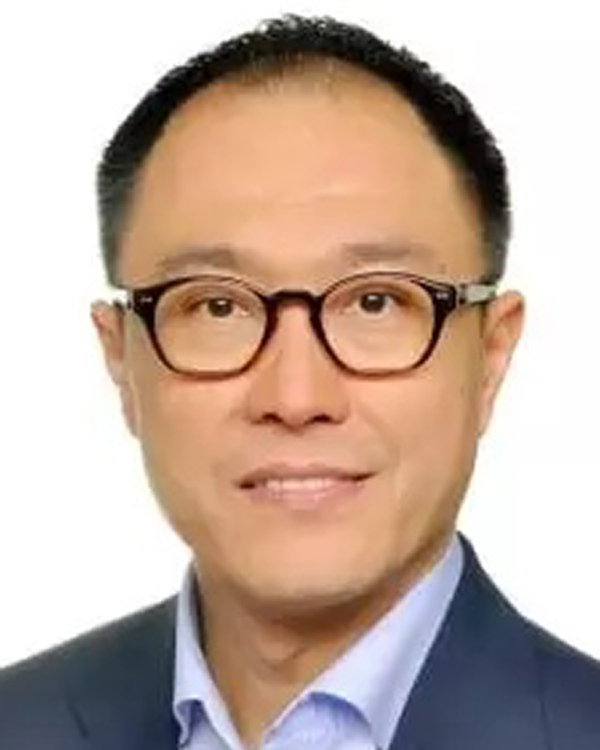 Steve Yang
Senior Partner
Privé Technologies

Steve Tsu-Wei Yang is a Senior Partner at Privé Technologies overseeing operations and partnerships in Taiwan and China. Mr. Yang is also the Responsible Officer for Privé Financial Ltd., a SFC licensed broker dealer and currently the co-chair of WealthTech committee for FinTech Association Hong Kong.

Steve brings over 20 years of working experience in the financial industry and has been involved in business development, sales and trading and financial product design and structuring. Prior joining Privé, he was former Head of Greater China Sales at Commerzbank AG. also held Senior and Strategic positions at Citigroup, J.P.Morgan and Deutsche Bank.

Mr. Yang is a Chartered Financial Analyst and an Alumni of Haas School of Business, UC BERKELEY.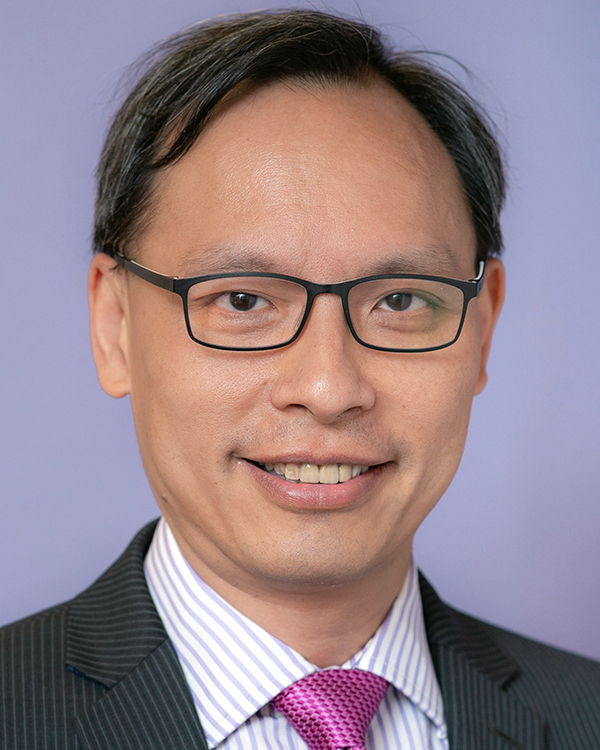 Alfred Yip
Head of Pensions
The Hongkong and Shanghai Banking Corporation Limited

Alfred Yip has been the Head of Pensions for HSBC in HK since March 2015. He is responsible for the strategic leadership and management of all aspects of the pension business in Hong Kong, primarily focusing on Mandatory Provident Fund and Occupational Retirement Schemes.

Mr. Yip joined HSBC in 1993 and has since held numerous positions within the HSBC Group, including Head of Quantitative Strategies, Asia Pacific, Asset Management Group and Chief Investment Officer for Insurance. Before assuming the current role as Head of Pensions, Mr. Yip held the role of Head of Product for Asset Management Group in Asia Pacific and was responsible for overseeing product strategy, development and management within the region.

Prior to his work with HSBC, Mr. Yip held positions with the Hong Kong Government.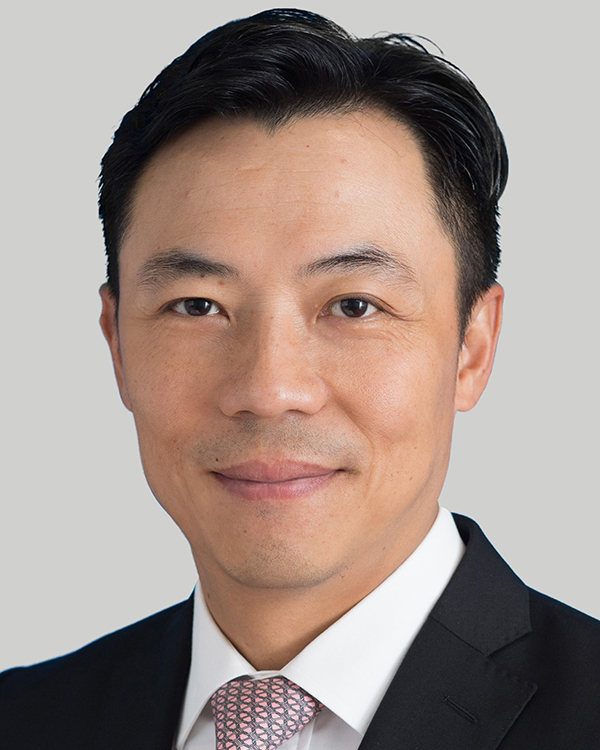 Eric Fu
HKIFA Executive Committee member and
Managing Director and Country Head, Greater China, Investec Asset Management

Eric is Managing Director and Country Head, Greater China at Investec Asset Management, based in Hong Kong. Joined in October 2018, he is responsible for developing strategy, leading operation and driving growths as well as overseeing both advisory and institutional businesses across markets in the region. Eric has tremendous years of leadership experience in financial services industry in Asian markets. He joined Investec Asset Management from HSBC Broking Services Asia, where he was Chief Executive Officer overseeing the company's full investment services. Prior to that he held senior positions at BNY Mellon Investment Management, HSBC's retail banking and wealth management, China Southern Fund Management and Fidelity International. Eric graduated from the Ivey Business School at Western University with an MBA, he is Executive Committee Member of the HKIFA for 2019-2020.