About Wolters Kluwer

Whether complying with regulatory requirements or managing financial transactions, addressing a single key risk, or working toward a holistic enterprise risk management strategy, Wolters Kluwer financial solutions works with customers worldwide to help them successfully navigate regulatory complexity, optimize risk and financial performance, and manage data to support critical decisions. Wolters Kluwer provides risk management, compliance, finance and audit solutions that help financial organizations improve efficiency and effectiveness across their enterprise. With more than 30 offices in 20 countries, the company's prominent brands include: AppOne®, AuthenticWeb™, Bankers Systems®, Capital Changes, CASH Suite™, GainsKeeper®, NILS®, OneSumX®, TeamMate®, Uniform Forms™, VMP® Mortgage Solutions and Wiz®. Wolters Kluwer financial solutions is part of Wolters Kluwer, which had 2015 annual revenues of €4.2 billion ($4.9 billion), employs 19,000 employees worldwide, and maintains operations in over 170 countries across Europe, North America, Asia Pacific, and Latin America. Wolters Kluwer is headquartered in Alphen aan den Rijn, the Netherlands. Its shares are quoted on Euronext Amsterdam (WKL) and are included in the AEX and Euronext 100 indices.

www.wolterskluwerfs.com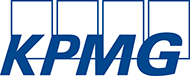 About KPMG China

KPMG is a global network of professional services firms providing Audit, Tax and Advisory services. We operate in 155 countries and have 174,000 people working in member firms around the world. The independent member firms of the KPMG network are affiliated with KPMG International Cooperative ("KPMG International"), a Swiss entity. Each KPMG firm is a legally distinct and separate entity and describes itself as such.

In 1992, KPMG became the first international accounting network to be granted a joint venture licence in mainland China. KPMG China was also the first among the Big Four in mainland China to convert from a joint venture to a special general partnership, as of 1 August 2012. Additionally, the Hong Kong office can trace its origins to 1945. This early commitment to the China market, together with an unwavering focus on quality, has been the foundation for accumulated industry experience, and is reflected in the Chinese member firm's appointment by some of China's most prestigious companies.

Today, KPMG China has around 10,000 professionals working in 17 offices: Beijing, Beijing Zhongguancun, Chengdu, Chongqing, Foshan, Fuzhou, Guangzhou, Hangzhou, Nanjing, Qingdao, Shanghai, Shenyang, Shenzhen, Tianjin, Xiamen, Hong Kong SAR and Macau SAR. With a single management structure across all these offices, KPMG China can deploy experienced professionals efficiently, wherever our client is located.

IBM China/Hong Kong Limited

IBM is a cognitive solutions and cloud platform company headquartered in New York with operations in over 175 countries. The company creates value for clients through integrated solutions and products that leverage: data, information technology, deep expertise in industries and business processes, and a broad ecosystem of partners and alliances. IBM solutions typically create value by enabling new capabilities for clients that transform their businesses and help them engage with their customers and employees in new ways. These solutions draw from an industry leading portfolio of consulting and IT implementation services, cloud and cognitive offerings, and enterprise systems and software; all bolstered by one of the world's leading research organizations.

IBM opened for business in Hong Kong in 1957, and has since played a pivotal role in Hong Kong's development and transformation. For more information, visit www.ibm.com/hk.

About Temenos

Temenos Group AG (SIX: TEMN), headquartered in Geneva, is a market leading software provider, partnering with banks and other financial institutions to transform their businesses and stay ahead of a changing marketplace. Over 2,000 firms across the globe, including 38 of the top 50 banks, rely on Temenos to process the daily transactions of more than 500 million banking customers. Temenos customers are proven to be more profitable than their peers: in the period 2008-2014, they enjoyed on average a 31% higher return on assets, a 36% higher return on equity and an 8.6 percentage point lower cost/income ratio than banks running legacy applications.

For more information please visit www.temenos.com.