PWMA Wealth Management Summit 2018
Without doubt, the private wealth management industry faces challenges on a number of fronts as technological and generational changes re-shape the industry's operating model and competitive landscape.
Clients' behaviour and preferences, driven by the rapid development of the Internet of Things and a massive inter-generational wealth transfer, have significantly shifted in recent years. There is a growing expectation for communications and transactions to be conducted on a digital platform with interactive tools while maintaining highly personalized advice and service. In mainland China, disrupters in digital finance are creating new models for business that may change the way private wealth management evolves.
As significant geopolitical changes take place around the world, the investment landscape may become more challenging too. More political volatility seems likely, but how much to expect and the level of resilience within financial markets are far from certain. Moreover, clients' investment appetites have also extended beyond traditional asset classes and channels into areas such as funding innovative start-ups and cryptocurrencies. All of these increase the complexity of client demands, which force client relationship management, pricing strategies, service offerings and channels to evolve rapidly.
With the theme "Succeeding in a World of Change", this year's summit will focus on how the industry can become more agile and responsive to changes on multiple fronts while embracing the great traditions of private banking.
How banks should build optimal business and operating models that are able to attract new clients and revenue, manage regulatory compliance effectively, provide better multi-channel customer experience and provide appropriate product and service offerings will be highlighted.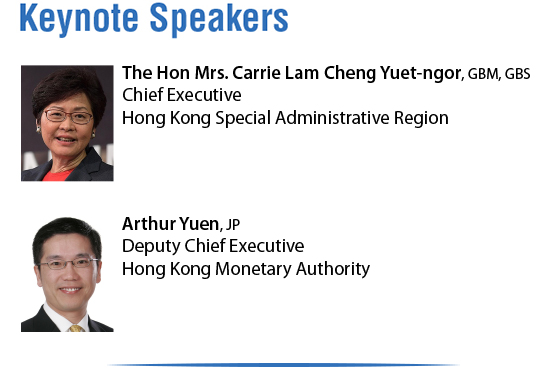 Registration Fees and Methods:

• PWMA Members and CPWP Holders: HK$300 per person. (Subsidized by PWMA for our members and Certified Private Wealth Professionals (CPWP)). For members, please contact the designated coordinator of your firm for registration. For CPWP holders, please register here.

• Non-Members: HK$4,800 per person. This summit is also open to non-members, please register here.

For enquiries, please contact the Event Secretariat, Ms. Dada Yau, Plus Concepts at dada.yau@plus-concepts.com.