Full House
Thank you for your support for the HKIFA 7th annual conference. We regret that due to overwhelming response, we have reached full house. Thus, we will not be able to take any more enrollments.
If you have any questions, please do not hesitate to contact Barbara Law / Louisa Kung of Plus Concepts on 852 8203 6091 (email: hkifa@plus-concepts.com).
Overview

The Hong Kong fund management industry has enjoyed remarkable growth in 2012 with gross and net retail sales reaching record highs of US$54.9 billion and US$14 billion respectively. The strong sales momentum continues into 2013 as the global economy shows more signs of recovery, albeit at a slow rate. In addition, with the accommodating monetary policies undertaken by US, Europe and Japan, global interest rates remain at a very subdued level and there is a general search for yield; and mutual funds have played a very important and efficient platform to provide solutions to meet these needs.

Apart from serving the current market needs, the industry has been witnessing very exciting developments that would have major positive ramifications over the long term, in particular the proposed initiative of mutual recognition of fund products between Hong Kong and the Mainland, and the expansion of RQFII pilot schemes. The mutual recognition initiative can be a major milestone for both the Hong Kong and the Mainland fund industries. This will be a key driver for growth and will have strong synergistic effects. Furthermore, the new RQFII pilot scheme, which covers more types of Hong Kong financial institutions and relaxes the investment restrictions, will provide new opportunities to the industry as more fund managers that are registered with the SFC will be able to enter the RQFII space. With the further opening of the mainland capital markets and the further liberalization of capital accounts, we believe that new opportunities will continue to emerge.

We are confident that with the pool of international talents and the wealth of experience, the fund industry in Hong Kong will be able to capitalize on the opportunities that arise from all these developments. HKIFA will continue to stay in the forefront to provide thought leadership and help steer the discussions. We believe that all these developments will enable the Greater China market to take on a new dimension and enjoy exponential growth and further reinforce Hong Kong's position as a premier asset management hub.

Against this backdrop, the 7th HKIFA annual conference will be focusing on the theme of "Capitalizing on Mainland Opportunities" through which we hope to provide a very important platform for market participants, policy makers and regulators to interact and have in-depth discussions. The event will be held on December 4th, 2013 (Wednesday) at JW Marriott Hotel from 8:50 a.m. to 5:00 p.m.

Event highlights include:
Dialogue with Prof KC Chan: how to take the Hong Kong fund industry to the next stage?

Latest development of the Mainland capital markets, in particular focusing on cross-border initiatives - such as mutual recognition of funds, QFII, RQFII and QDII.

Review and outlook on the development of RMB-related investment products

.

A holistic approach to look at the opportunities in the Greater China Region.

Product innovation: what will be the next trend?

RMB internationalization - the way forward.

How can the fund industry better cater for the needs of investors of HK and Mainland, from distributor's and fund house's perspectives?

How can MPF and ORSO better capitalize on economic growth in the region, including China, both equity and fixed income space?

Latest developments on the regulatory front, focusing on Hong Kong and Mainland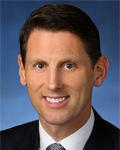 Lieven Debruyne
HKIFA Chairman

Accreditations
| | |
| --- | --- |
| Securities & Futures Commission Hong Kong | 6 CPT Hours* |
| Mandatory Provident Fund Schemes Authority | 1 Core CPD Points** |
| The Law Society of Hong Kong | 6 CPD Points |
*Subject to individual company's compliance approval.
**For the Panel: "How can MPF and ORSO better capitalize on the economic growth in the region, including China, both equity and fixed income space?". According to the MPFA's Guidelines on Continuing Training for Subsidiary Intermediaries, Non-core CPD activities are any continuing training activity which is approved or accepted by an industry regulator (including SFC), the Insurance Agents Registration Board or the relevant insurance broker body for the purpose of maintaining the Type B regulatee status of the subsidiary intermediary. As such, participants also can obtain 5 non-core CPD hours by attending the conference.

IIQAS CPD

This conference may be recognised as a qualified CPD activity for the Insurance Intermediaries Quality Assurance Scheme ("IIQAS") CPD Programme (Note A). However, we do not warrant that the attendance of this conference would automatically be recognised as complying with the IIQAS CPD requirements as different SRO may have different requirements. If in doubt, the insurance intermediaries should contact their SRO for clarification.

Sponsors

Endorsers