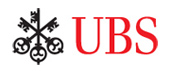 In the investment banking and securities businesses, UBS provides securities products and research in equities, fixed income, rates, foreign exchange and metals. It also provides advisory services as well as access to the world's capital markets for corporate, institutional, intermediary and alternative asset management clients.

About AmInvestment Bank Group
AmInvestment Bank Group is Malaysia's leading investment banking group. The Group has an enviable track record of over 30 years of experience, innovation, and market leadership. It has won an impressive stable of awards from the international financial press and major rating agencies.
AmInvestment Bank Group provides a full range of investment banking related services that include the areas of Corporate Finance, Debt Markets and Structured Finance, Islamic Markets, Equity Markets and Derivatives, Treasury and Derivatives, Stock and Futures Broking, Funds Management, Trustee Services, Private Equity, and Private Banking.
AmInvestment Bank Group, which is part of AmBank Group, is committed to providing new and innovative products and services to its customers. The group's operating structure is organised along customer segments, from serving large corporations and small to medium sized companies, to retail consumers.
Enhancing more value as a one-stop financial hub is AmBank Group's strategic partnership with Australia & New Zealand Banking Group (ANZ), one of Australia's leading banks. AmBank Group is now poised to take advantage of ANZ's wide network and regional presence as well as its international banking expertise.
For more information, please visit ambg.com.my.


N2N Connect was incorporated on 2000 and it was converted to a public limited company on 29 September 2004. On 2004, N2N was awarded Multimedia Super Corridor (MSC) status by the Multimedia Development Corporation (MDC) of Malaysia, subsequently N2N listed on MESDAQ board of Bursa in year 2005. N2N markets its core enterprise-wide integrated e-commerce securities trading solutions to local stock broking firms and banks. It also focuses on online transactions with emphasis in the capital market segments, including online stock trading and related services. Its products and services range from online trading portals within the stock broking industry, hosting and managing network services to wealth and risk management solutions and m-commerce solutions and sale of mobile devices.
N2N Connect is involved in the R&D of software packages and provision of design, programming and consultancy services and related activities. N2N Connect offer services as such as capital market application services, mobile-commerce, content & services via telco partnerships, news content services & web design, hosting and network management. Existing clients of N2N include Maybank, AFFIN, Aseambankers, CIMB, Kenanga, AM Fraser, HwangDBS, and AmSecurities to name a few. Along with the existing clients, N2N worked with strategic partners like Maxis, Celcom, Singtel Mobile, HP, Nokia, Sony Ericsson, TMNet, Bursa Malaysia Securities and Singapore Exchange Securities, thus to activate superior business path to serve our clients.

About SunGard
SunGard Financial Systems provides mission-critical software and IT services to institutions in virtually every segment of the financial services industry. These solutions meet a multitude of needs, but support a common aim: to help drive our customers' unique business strategies—whether that means increasing efficiency, improving customer service, complying with regulations, or capturing growth opportunities through innovation.
www.sungard.com
About Global Trading
SunGard Global Trading (formerly GL Trade) provides a comprehensive range of advanced trading solutions across all listed asset classes. We offer unrivalled market coverage, with access to over 150 markets worldwide, and a liquidity management suite encompassing order management, advanced execution and smart order routing. Our complementary risk management, clearing, settlement and market data solutions combine to bring you an integrated and flexible platform to handle today's trading challenges.
www.sungard.com/globaltrading
Contact us: globaltrading.info@sungard.com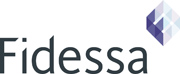 Fidessa group is a leading supplier of multi-asset trading, portfolio analysis, decision support, compliance, market data and connectivity solutions for the buy-side and sell-side globally. Available as a simple workstation or as an integrated application suite, Fidessa's products are built to provide the richest functionality, coverage and distribution to the financial markets community.
The Fidessa suite is used by 85% of tier-one, global equity brokers as well as niche regional players, providing powerful multi-asset trading, order management, compliance and middle-office capabilities, along with sophisticated algorithmic trading and smart order routing services, to all tiers of the sell-side.
The Fidessa LatentZero suite is used by the world's largest asset management firms and smaller specialist managers and hedge funds, providing portfolio analysis, real-time P&L, what-if analysis, investment compliance, order and execution management, and post trade processing tools, across all asset classes.
Fidessa's global network carries over 180 million messages a month covering DMA, Care and Algorithmic orders, IOIs and FIX Allocations between over 2,200 buy-sides and 360 brokers across 115 markets worldwide.
Head-quartered in London and with offices in New York, Boston, Tokyo, Hong Kong, Paris, Toronto, San Francisco and the Kingdom of Bahrain, Fidessa group serves 22,000 users across 630 clients globally.