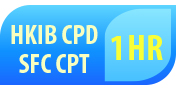 First American is proud to be a sponsor of HKIB Management Luncheon Series "Applications of Title Insurance as a practical risk-management solution for real estate related transactions". Risk management is always an important topic in the banking industry. Bankers may have to make a choice between revenue and risk from time to time. Title Insurance is a practical tool that helps bankers to strike a balance between revenue and risk. It is a new concept in Hong Kong although it has long been established elsewhere including USA, Canada, UK, Europe, Australia and Korea.
Fundamentally, title insurance is a legal indemnity insurance that provides cover against loss suffered by the insured (e.g. lender or owner) because of defects in title or registered encumbrances. It is a new solution in Hong Kong for use by bankers in property loan and securities transactions.
This event will cover:

Introduction to title insurance
Why is it important?
Application of title insurance in

Mortgage transaction
Commercial loan with real estate as collateral
Structured debt transaction with real estate as core element

Speakers:
Kingsley ONG
Partner & Notary Public
Eversheds Sutherland
Chris SHI
Sales Director
First American Title Insurance Company, Hong Kong Branch
Who Should Attend?

Senior Executives, Chief Risk Officer, Legal Counsel, Commercial Relationship Managers, Real Estate Structured Financing Team, Distressed Asset Management Team, Mortgage Sales and Loan Officers
Date:

25 April 2019 (Thursday)

Time:

11:30am - 2:00pm

Venue:

The Hong Kong Bankers Club
(43rd-44th Floor Gloucester Tower, The Landmark, Hong Kong)

Dress Code:

Business attire
Registration is FREE, but subject to approval. Priority will be given to HKIB Professional Members with relevant job scopes. Please register online or RSVP by sending an email to trista.lee@plus-concepts.com. We will process the registration and inform you by email should the registration is successful.
Enquiries: Ms Trista LEE, Tel: (852) 3983 2305, email: trista.lee@plus-concepts.com