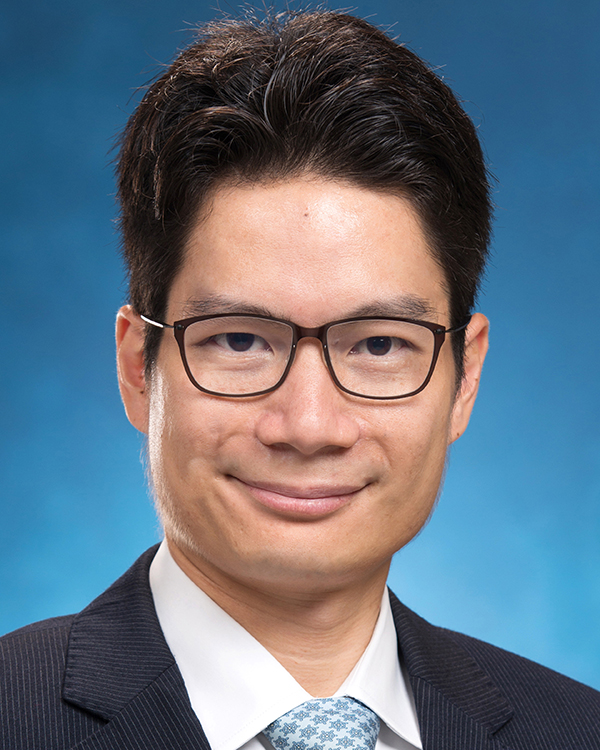 Joseph H. L. Chan, JP
Under Secretary for Financial Services and the Treasury
The Government of the Hong Kong Special Administrative Region

Mr. Chan was appointed the Under Secretary for Financial Services and the Treasury on 16 August 2017.

Mr. Chan has many years of senior executive experience in the banking industry. He was a Managing Director in the Global Markets Division of Credit Agricole Corporate & Investment Bank, and was a Managing Director in Financial Markets of Standard Chartered Bank.

Prior to joining the Government, Mr. Chan held multiple roles in a number of public and professional bodies, including Vice President of the Hong Kong Society of Financial Analysts, Director of Hong Kong Securities & Investment Institute, Advisor of the Chinese Gold & Silver Exchange Society, as well as a General Committee member of the Hong Kong General Chamber of Commerce. Mr. Chan was also a member of the Central & Western District Council.

Mr. Chan holds a Bachelor of Arts in Economics (Hon) and Psychology from the University of Michigan, USA. He is also a Chartered Financial Analyst.
Speakers
(Speakers are listed in alphabetical order of their last name)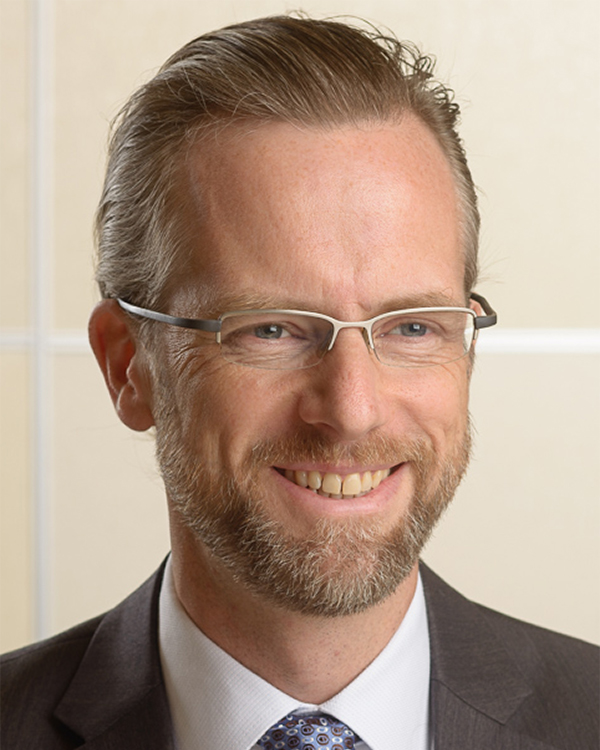 Andy Budden
Investment Director
Capital Group

Andy Budden is an investment director at Capital Group. He has 25 years of investment industry experience and has been with Capital Group for 14 years. Earlier in his career at Capital, he was an investment specialist. Prior to joining Capital, he worked at Watson Wyatt Investment Consulting. He holds both a master's degree and bachelor's degree in engineering from the University of Cambridge. He is an associate member of the Institute of Actuaries. Andy is based in Singapore.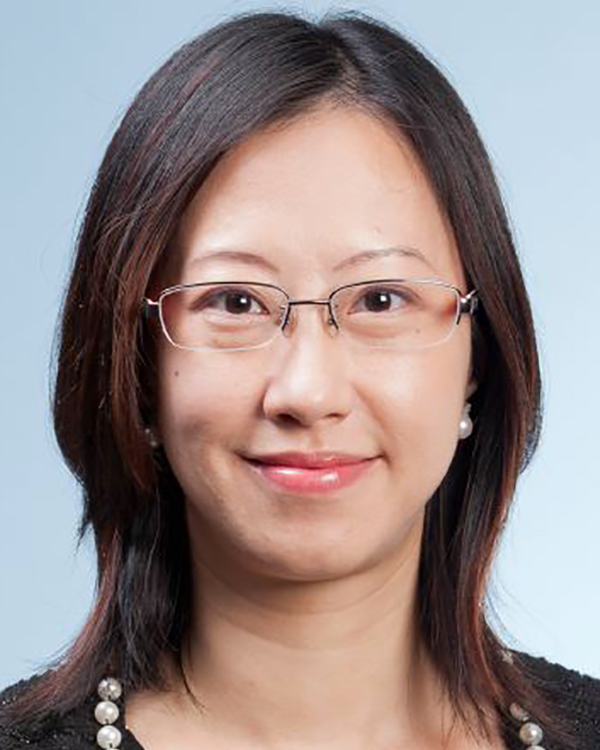 Florence Chan
Member of HKIFA Regulatory Sub-committee and
Head of Compliance, Asia Pacific (ex-Japan), Natixis Investment Managers

Florence joined Natixis Investment Managers ("NIM") in January 2015 as Head of Compliance – Asia Pacific ex Japan, based in Hong Kong. She is responsible for providing compliance oversight to NIM offices in Hong Kong, Taipei, Beijing, Seoul, Singapore and Sydney.

Florence has more than 20 years of experience in the asset management compliance and audit fields. Prior to joining NIM, she held positions as Head of Compliance, Asia Pacific at Allianz Global Investors, Regional Head of Asset Management Compliance at Credit Suisse Asia Pacific, and also held various compliance roles at Franklin Templeton and Prudential Financial.

She served as Vice Chairman of the Regulatory Sub-Committee of HKIFA from 2013 to 2017.

Florence holds an MBA from the Hong Kong University of Science and Technology and is a CPA in HK and US.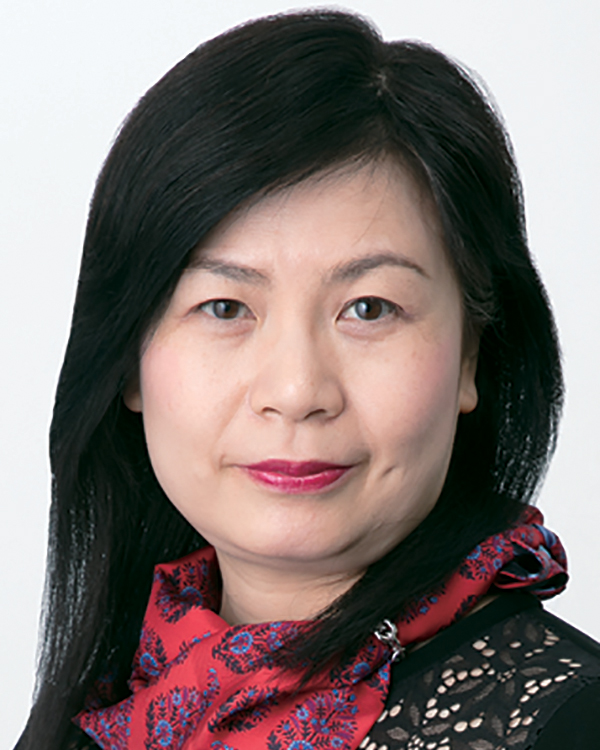 Christina Choi
Executive Director, Investment Products Division
Securities and Futures Commission, Hong Kong

Ms. Choi is a member of the Securities and Futures Commission (SFC). She is also an Executive Director with responsibility for the Investment Products Division, which is responsible for authorising and supervising collective investment schemes and other investment products as well as for the development and implementation of the SFC's asset management strategy and policies.

Ms. Choi has been with the SFC for over 10 years. She has extensive regulatory knowledge and experience in the policies and requirements for investment products both in Hong Kong and internationally. She played a lead role in the design and launch of various mutual recognition of funds (MRF) arrangements between Hong Kong and other jurisdictions, in particular the ground-breaking MRF arrangements with Mainland China.

Prior to joining the SFC, Ms. Choi practised as a solicitor in Hong Kong and was a partner of the Corporate Group of the international law firm, Clifford Chance.

Ms. Choi chairs the Products Advisory Committee and the Committee on Real Estate Investment Trusts. She also sits on the SFC (HKEC Listing) Committee and the Executive Committee. She is also a member of Hong Kong Trade Development Council's Financial Services Advisory Committee and Asian Financial Forum Steering Committee.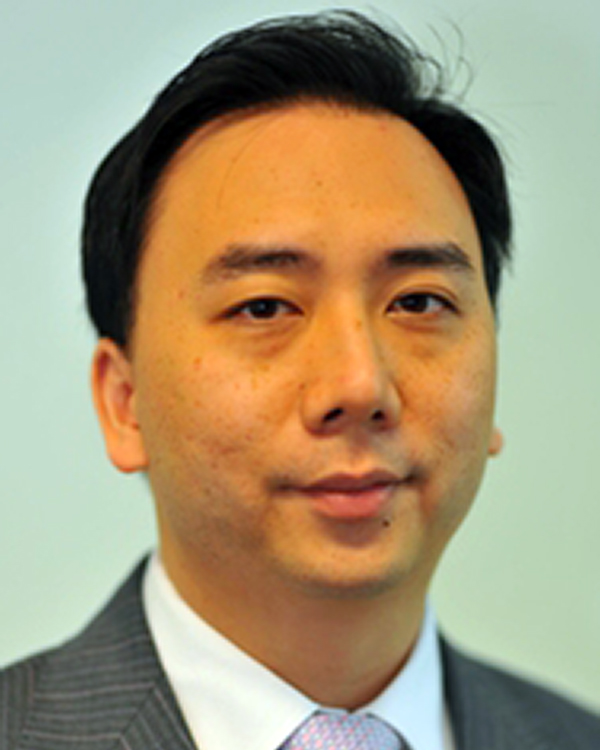 Nelson Chow
HKIFA Executive Committee member and
Managing Director, AllianceBernstein Hong Kong Limited

Mr. Nelson Chow is Managing Director of AllianceBernstein Hong Kong Limited, where he is responsible for fund distribution in Hong Kong and China.

Mr. Chow has extensive experience in the industry and led the team to win the Best Retail House Award 2011, 2012 & 2016 (Asia Asset Management), Fund House of the Year Award 2013 (AsianInvestor), and Excellent brand of Fund Management 2013, 2014 & 2015 (Metro Finance Hong Kong). Before joining AB in 2004, Mr. Chow was the Director at Aberdeen Asset Management, responsible for fund distribution in Hong Kong and Taiwan. Prior to that, Mr. Chow was with Standard Chartered Bank.

Mr. Chow earned a Bachelor Degree from The University of Western Ontario, Canada, in Finance & Economics and M.B.A in Finance from California State University East Bay, United States. Mr. Chow is currently the Executive Committee member and President of Unit Trust Subcommittee of Hong Kong Investment Funds Association.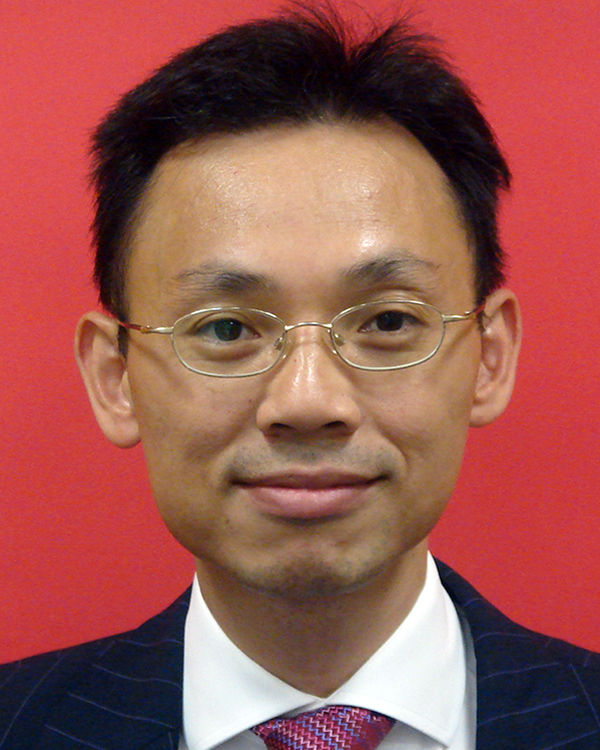 Vincent Chow
Group Treasurer
The Hongkong Electric Co., Ltd.

Vincent Chow has been working in the Treasury Department of HK Electric for more than 20 years. As Group Treasurer, a position he assumed in September 2008, he is responsible for the treasury activities of both HK Electric and Power Assets including capital raising, financial risk management and banking relationship. Upon the spin-off of HK Electric from Power Assets in 2014, he has also taken up the investor relations function jointly with the CFO.

Apart from the treasury function, Vincent is also responsible for managing the retirement schemes of both HK Electric and Power Assets.

Vincent holds an MBA from the University of Hong Kong and is a CFA charterholder.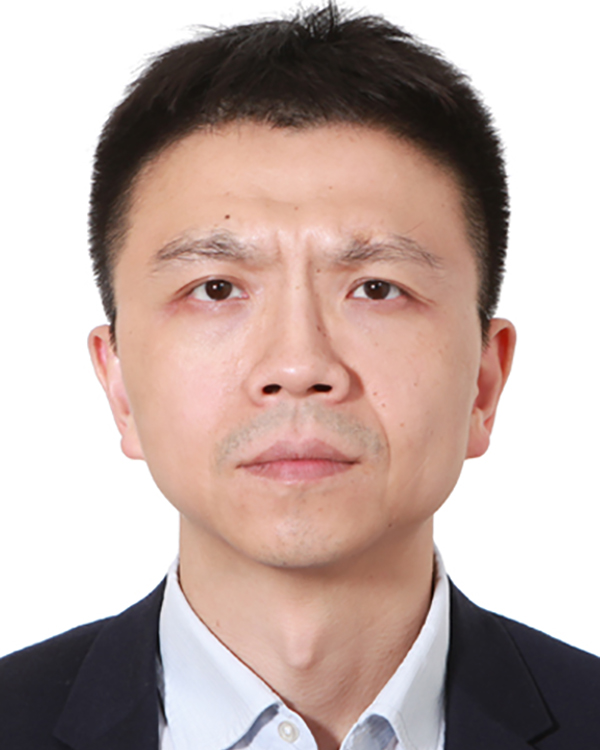 Yue Gao
Chief Business Compliance & Risk Controller
BOCHK Asset Management Limited

Mr. Gao is the Chief Business Compliance & Risk Controller in BOCHK ASSET MANAGEMENT LIMITED.

He joined BOC Head Office in 2000 and has deep banking experience across wealth management, private banking and custody service. His major responsibilities are to manage the wealth management business of the bank, including mutual fund, unit trust, treasury products. With the abundant experiences , he also supervised the team to provide investment services support and financial market information to the frontline staff.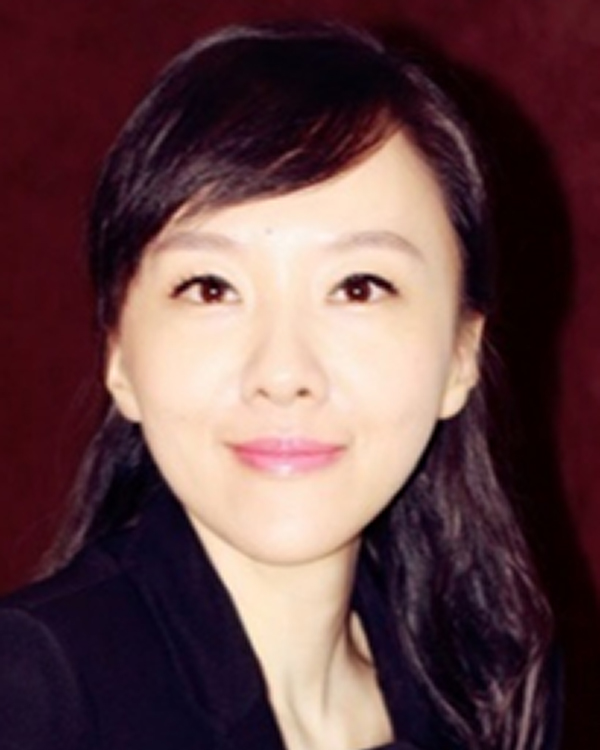 Yin Ge
Partner
Han Kun Law Offices

Ms. Ge is a partner in Han Kun's Finance & Asset Management Group based in Shanghai. Prior to joining Han Kun, she led Clifford Chance LLP's financial services practice in Shanghai. Ms. Ge received an LLM with honors from Cornell University. She is admitted in the PRC and New York State.

Ms. Ge is a legal expert on asset management and financial services. She has extensive experience in advising international asset managers, trading houses, financial institutions, sovereign funds, MNCs and domestic conglomerates on their cross-border investments (e.g., QDLP/QDIE/QFLP, QFII/RQFII, QDII/RQDII, CIBM, Stock Connect, Bond Connect, Mutual Recognition of Funds), onshore and offshore fund formation, and other general PRC regulatory issues. In the recent years, Ms. Ge has represented many globally leading asset managers on their various investment projects.

Ms. Ge has advised many domestic and foreign financial authorities (e.g. the People's Bank of China, SAFE, CSRC, CBRC, CIRC, local authorities in Shanghai and Shenzhen and Monetary Authority of Singapore), industry associations (AMAC, ASIFMA, AIMA, HKIFA, ISDA, etc.) and exchanges (e.g. Shanghai Futures Exchange, Shanghai Financial Futures Exchange, Dalian Commodities Exchange and CME) on relevant laws, rules and policies. She has been deeply involved in the legal research of, and drafting and advising on, legislation and supervision in the asset management and finance sectors.

Ms. Ge is a CaiXin columnist. She has been quoted in numerous international media including Thomson Reuters, Financial Times Ignites, Wall Street Journal, IFLR, Asian Investor, RMB World, Global Capital Asia and MLEX Market Insight.

Ms. Ge is a native Mandarin speaker and is fluent in English.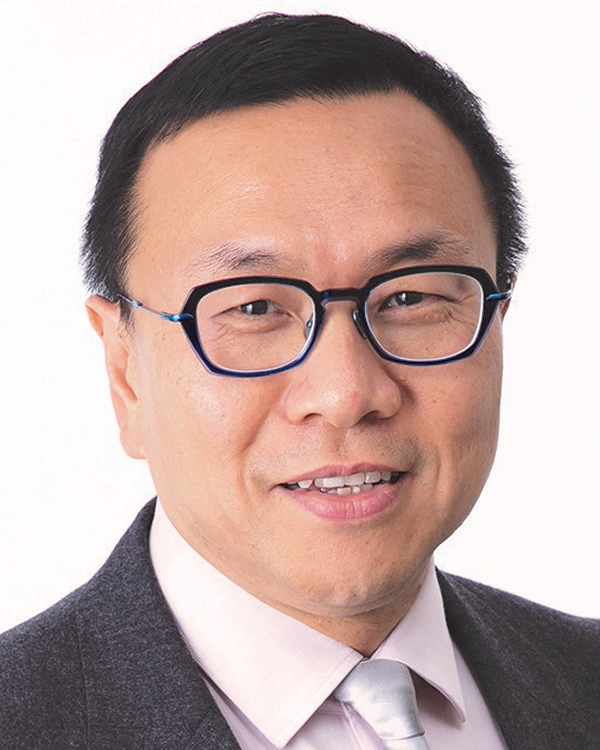 Brian Ho
Executive Director
Securities and Futures Commission, Hong Kong

Mr. Brian Ho is a member of the Securities and Futures Commission (SFC). He is also an Executive Director with responsibility for the Corporate Finance Division. That Division is responsible for regulating takeover and merger activities, administering corporate conduct under the Securities and Futures (Stock Market Listing) Rules and overseeing listing policy matters.

Mr. Ho has been working in the SFC for more than 20 years. Before joining the SFC, Mr. Ho practised as a solicitor in Hong Kong.

Mr. Ho also sits on the Public Shareholders Group (Chairman), the Nominations Committee, Committee on Real Estate Investment Trusts and the Executive Committee of the SFC, and the Listing Nominating Committee of the Stock Exchange.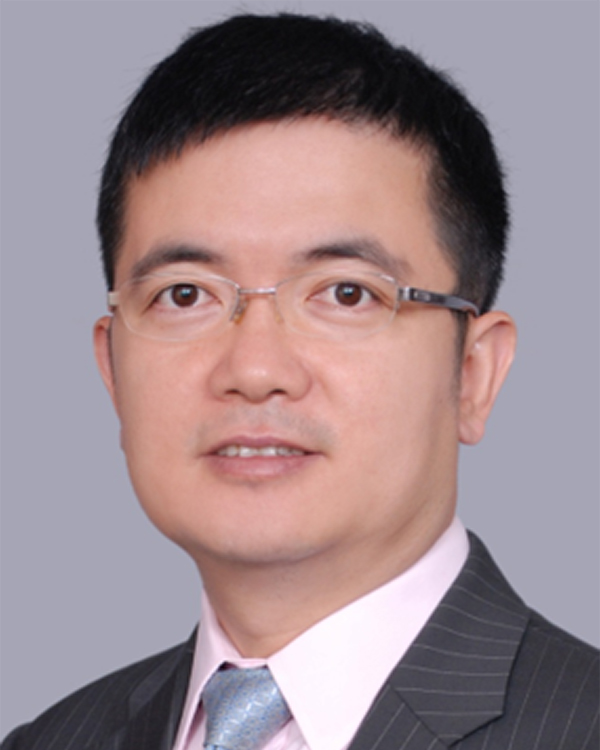 Kevin Huang
Assistant General Manager, Deputy Head of Global Private Banking Department
China Merchants Bank

Kevin is the Head of Overseas Private Banking at China Merchants Bank. He is responsible for the business development of overseas private banking, with an emphasis on provision of services to Chinese clients outside of Mainland China.

Kevin has worked with China Merchants Bank for more than 14 years. Prior to his current role at private banking, he successively worked at the Corporate Finance Department, Human Resources Department and General Office for several years. He was appointed as the head of Overseas Private Banking when China Merchants Bank started to launch the global private banking platform since December 2014.

Kevin received his MBA degree from Hong Kong University of Science and Technology, and his bachelor degree in Economics from Nankai University.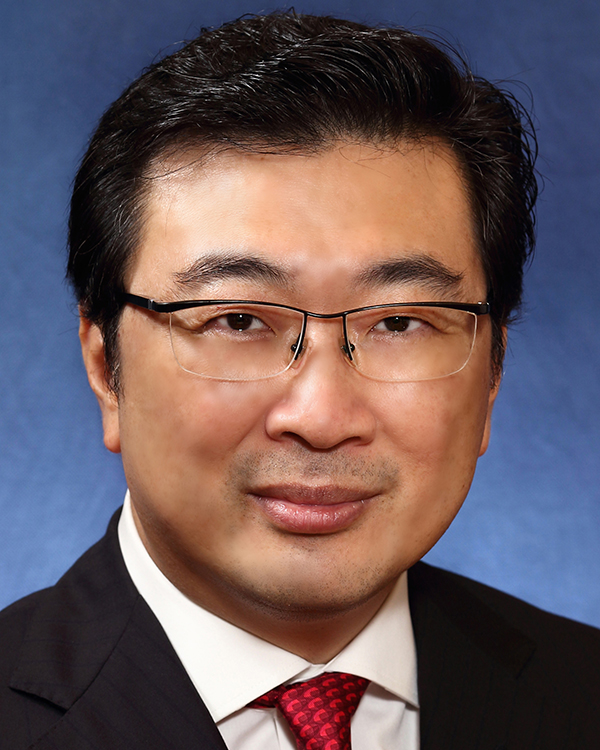 Vincent Hui
General Manager & Head of Personal Banking Division
The Bank of East Asia

Vincent Hui is General Manager & Head of Personal Banking Division at The Bank of East Asia. He is responsible for overseeing the Bank's personal banking businesses in Hong Kong, including deposits, branch management, credit card, consumer finance, mortgage, all delivery channels, transaction management, marketing as well as risk and compliance. He holds a Master of Science in Electronic Commerce and Internet Computing from The University of Hong Kong and a Certified Banker from The Hong Kong Institute of Bankers. He is also a member of Mastercard's Asia/Pacific Advisory Board.

Vincent has extensive experience in retail banking, marketing, operation & administration, project development & technological application. He has led the internal development of many innovative products and services, including the bank's award-winning digital branch transformation with paperless i-devices. He has been named The Retail Financial Services Person of the Year at The Asian Banker Excellence in Retail Financial Services International Awards 2018.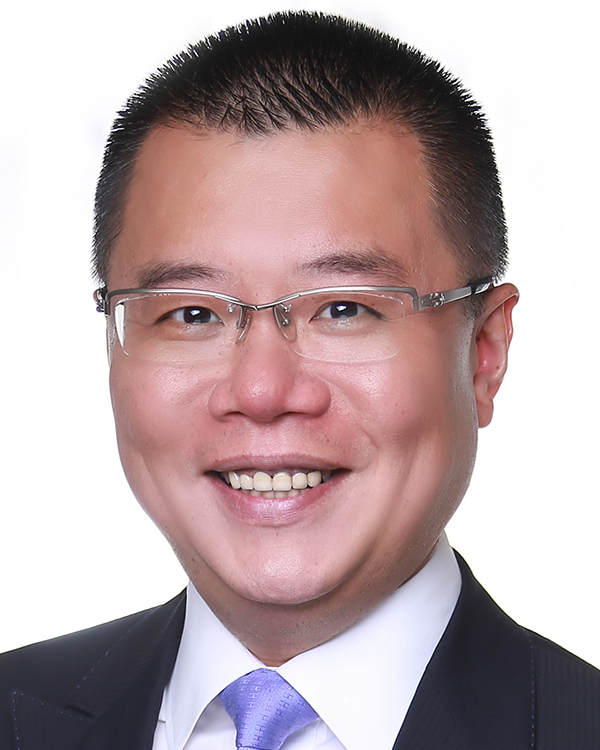 Prof. Witman Hung, JP
Principal Liaison Officer for Hong Kong
Shenzhen Qianhai Authority

Professor Hung is currently Principal Liaison Officer for Hong Kong, Shenzhen Qianhai Authority and the Hong Kong Deputy to 13th National People's Congress (NPC). A seasoned ICT professional and angel investor, Witman has worked in the industry for more than 30 years. He is the President of the Internet Professional Association, Executive Chairman of Chinese Big Data Society, Vice Chairman of Hong Kong Industry University Research Collaboration Association and the Monte Jade Science and Technology Association of HK. Witman was elected as a Director of the Board of the World Summit Awards, an initiative within the framework of UN WSIS. He is also an Independent Non-executive Director of VSTECS Holdings Limited (0865.HK) and LH Group Limited (1978.HK), two companies listed in the main board of the Hong Kong Stock Exchange. Witman is a Chartered Information Technology Professional and a fellow of the British Computer Society, the Hong Kong Computer Society and the Hong Kong Institute of Directors.

Professor Hung served as a Part-time Member of the Central Policy Unit of the HKSAR Government during 2012-2014, and is currently an Adjunct Professor of Jinan University.

In 2008, Witman was selected as one of the Ten Outstanding Young Persons of Hong Kong. In 2016, he was given the Asia Social Innovation Leadership Award by CMO Asia and in 2017 he was given Light of Civilization 2017 Chinese Cultural Exchange Person of the Year. In 2015 he was appointed as a Justice of the Peace by the Hong Kong SAR Government.

Professor Hung is current the Vice Chairman of China Overseas Friendship Association's Youth Committee, Member of the Shenzhen CPPCC, Member of the Chinese Association of Hong Kong and Macau Studies, Vice President of Guangdong's Association For Promotion of Cooperation between Guangdong, Hong Kong and Macao, Commissioner of Hong Kong Road Safety Patrol, Chairman Emeritus of the Y.Elites Association, Vice President and Secretary General of Hong Kong-ASEAN Economic Cooperation Foundation and Council Member of Hong Kong Professionals and Senior Executives Association.
Leandros Kalisperas
Global Head of Pension Solutions
Aberdeen Standard Investments

Leandros joined Aberdeen Standard Investments (ASI) in January 2018 as Global Head of Pension Solutions. Prior to joining ASI, Leandros was a deputy CIO of the Universities Superannuation Scheme (USS), the largest occupational pension scheme in the UK with $80 billion in assets, managing the pensions of 300,000 members across 350 individual employers. In his six years at USS, Leandros served as Head of Credit, creating and managing a new fixed income and credit allocation incorporating active, passive and smart beta; as Co-Head of External Managers, which included all of USS's external alpha and beta relationships in listed markets; and as Chair of the Counterparty Committee, authoring and overseeing the firm's derivative and counterparty governance policies. In his leadership role for the CIO, Leandros screened innovative investment opportunities arising out dislocations from the global financial crisis, helped redesign the firm's culture and compensation frameworks, and acted as interim COO.

Leandros started his career structuring project finance, equity and convertible bond capital markets transactions at Deutsche Bank. He subsequently worked as a Portfolio Manager at Eiger Capital, a boutique managing a variety of asset-liability structures including an independent $2 billion SIV as well as a number of bespoke structured credit investments.

Outside of work, Leandros takes a keen interest in the evolution of the political economy debate and recently took a sabbatical to do some writing and policy-making, and worked on the general election manifesto for one of the UK's leading parties.

Leandros holds a BA in Philosophy, Politics and Economics from Oxford University and an MBA from INSEAD.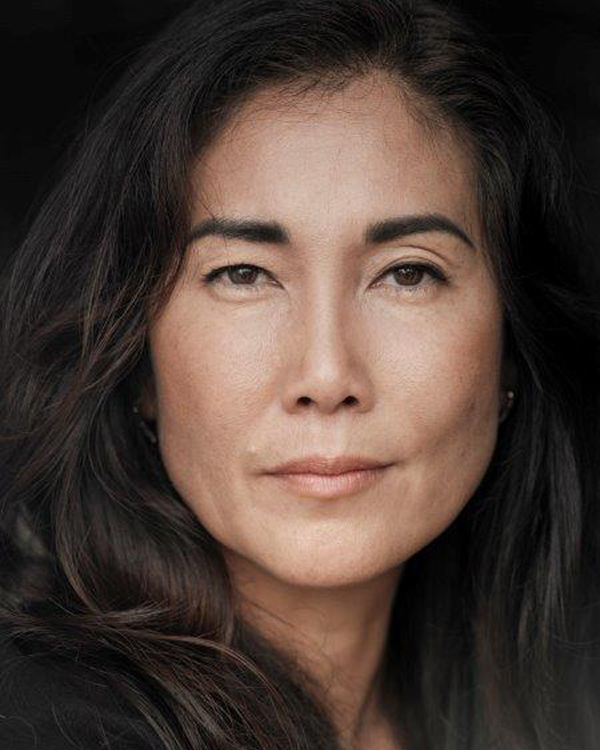 Julie Koo
Managing Director, Head of Citi Investment Management Sales, APAC
Citi Private Bank

Julie Koo is a Managing Director and Head of Citi Investment Management's proprietary and advisory sales in Asia Pacific. Based in Hong Kong, Julie is responsible for driving Citi Investment Management's business in the region. She is also responsible for coordinating the regional activities associated with traditional funds research, alternatives research and operational due diligence for 3rd party investments.

She started her career as an Investment Specialist in International/Global Equities at Fidelity in Boston, US, moving to London in 2000 as an Executive Director for Institutional Business for EMEA. She moved with Fidelity to Hong Kong in 2006 as Managing Director and Head of Institutional Business for Asia ex-Japan. Subsequently, Julie spent 5 years in a similar role at HSBC Asset Management in Hong Kong, before joining UBS in 2015 as Head of Institutional Distribution for Asia Pacific, as well as Head of the overall Hong Kong business for UBS Asset Management.

Julie holds a Bachelor of Arts degree from Mount Holyoke College. She is currently registered with the Hong Kong Monetary Authority as Executive Officer, responsible for securities dealing, securities advising and asset management.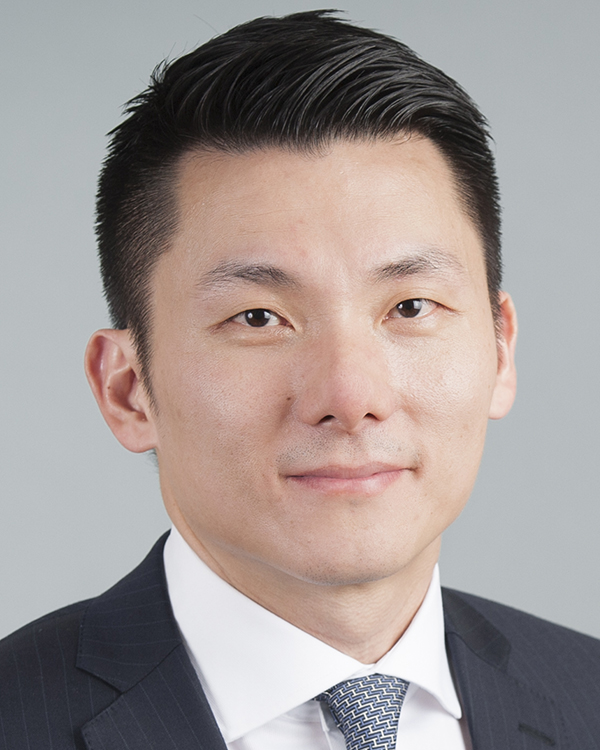 Jackson Lee
Country Head, China
Fidelity International

Jackson Lee is Country Head, China, at Fidelity International, based in Shanghai. He leads the firm's long-term strategy in China and is responsible for identifying and pursuing new business opportunities in this key market.

Jackson joined Fidelity International in March 2010 as Director, Business Strategy & Planning, reporting to the Regional CEO. Before taking up his current role as China Country Head in January 2017, Jackson was the Beijing Chief Representative. He has been working in China for over six years.

Prior to joining Fidelity International, he worked with a number of asset managers in the region, including Prudential Asset Management, AIG Investments and ABN AMRO Asset Management in capacities related to strategy, M&A, business management and development.

Jackson started his career with JP Morgan in New York after obtaining his MBA from Rensselaer Polytechnic Institute in the US. He also worked at Deloitte for a number of years in Hong Kong before entering into the asset management industry.

He obtained his bachelor degree from Curtin University in Perth, Australia.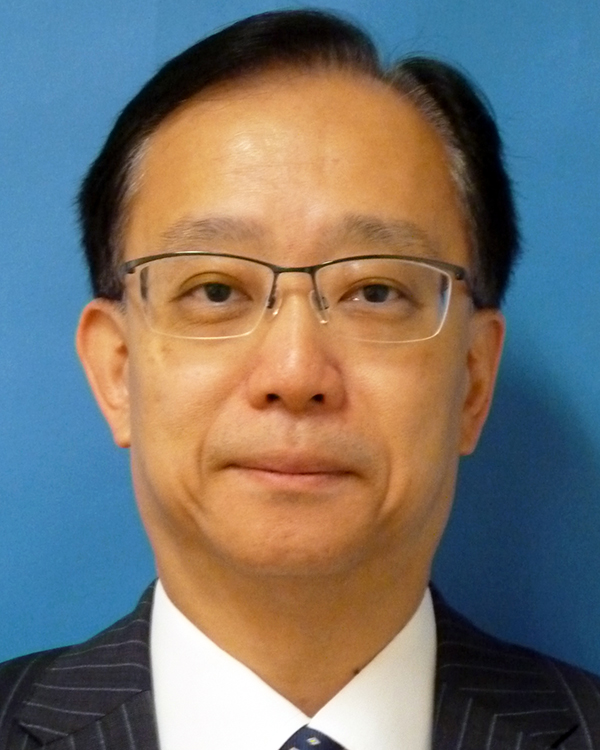 Joseph Lee
Head (Trustees Supervision)
Mandatory Provident Fund Schemes Authority

Mr. Joseph Lee is Head of Trustees Supervision, the Mandatory Provident Fund Schemes Authority in Hong Kong, China. Mr. Lee joined the Authority in 1999 and before that, he worked in the banking and fund management industry in Hong Kong and Canada. Mr. Lee studied his undergraduate degree and MBA in the UK and is a Chartered Financial Analyst.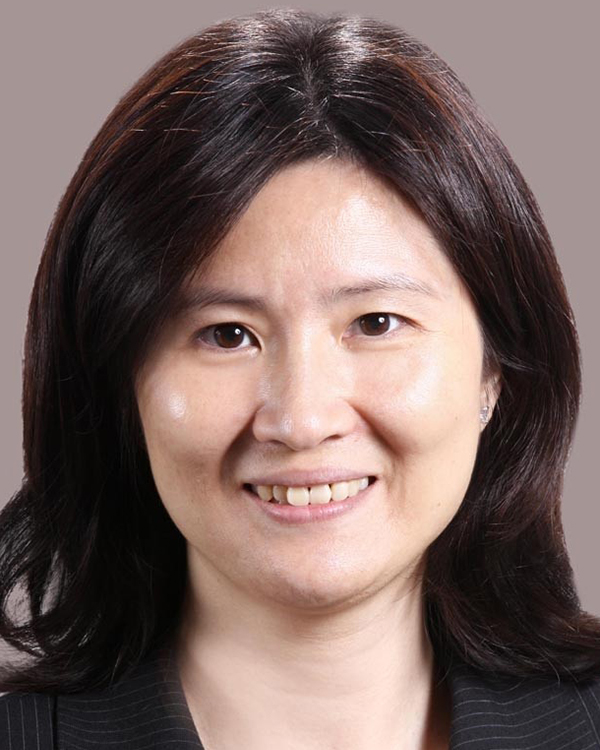 Christine Lin
Partner, Financial Services
EY

Christine is an assurance Partner with EY's Asia Pacific Asset Management Practice within the Financial Services Office, and is currently the Hong Kong FSO Wealth and Asset Management Leader.

Christine has over 20 years of experience in the audit profession. She is experienced in the statutory and regulatory audits of both local and multi-national financial institutions reporting under IFRSs, HKFRS and US GAAP.

Christine also specializes in the compliance audit on the internal controls of asset management companies.

She is proficient in advising executives on fund structure for benefits of tax saving and reporting under different jurisdictions such as Cayman, Hong Kong and mainland China.

Christine is a member of the American Institute of Certified Public Accountants and the Hong Kong Institute of Certified Public Accountants (HKICPA).

Christine is Chairman of Investment Funds Regulatory Liaison Group of HKICPA.

Christine is also a committee member of the Mandatory Provident Fund Schemes Authority (MPFA) Guidelines Committee.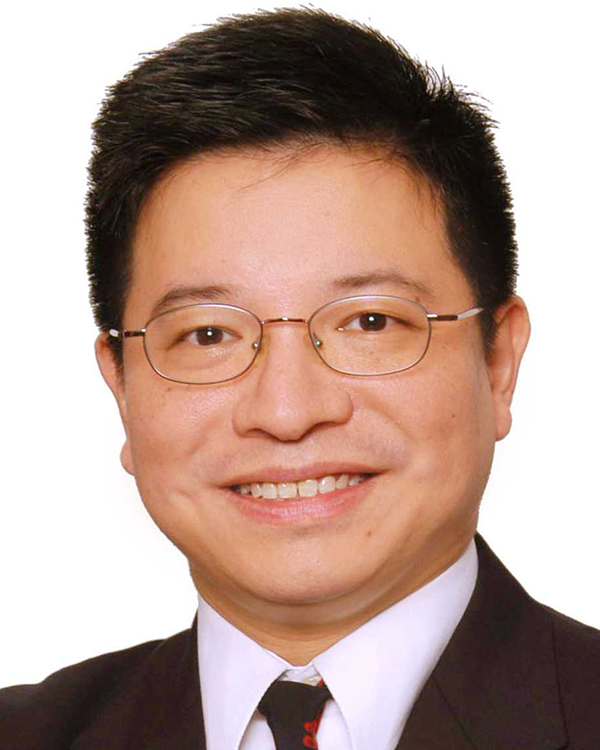 Alan Liu
Head of Treasury
Hong Kong Housing Society

Alan joined the Hong Kong Housing Society in November 2016. Before joining the Housing Society, he was Head of Retail Distribution North Asia for Deutsche Asset Management. Prior to Deutsche, he was Alternative Specialist for UBS Wealth Management in Hong Kong. Alan has over 33 years of experience in the financial industry. His roles include actuarial consultant, asset consultant as well as institutional fund management.

Alan graduated from Macquarie University in Sydney NSW Australia with a Bachelor Degree in Economics majoring in Actuarial Science. He also holds a Master Degree in Business Administration from the University of New South Wales, Australia.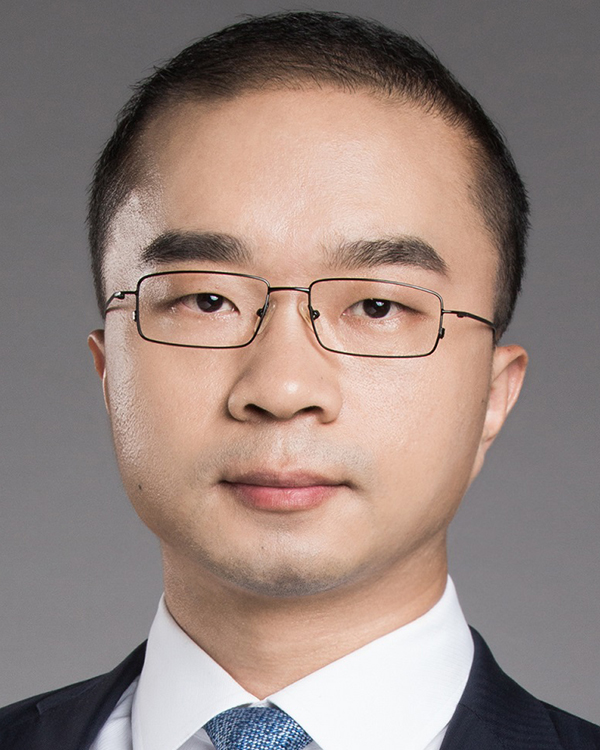 Arthur Liu
Chief Executive Officer
Hang Seng Qianhai Fund Management Co. Ltd

Mr. Arthur Liu is Director and Chief Executive Officer of Hang Seng Qianhai Fund Management Company Limited (HSQH). HSQH is a joint venture fund management company by Hang Seng Bank (70%) and Qianhai Financial Holdings Company Limited (30%) (a wholly-owned subsidiary of Authority of Qianhai). HSQH is the first foreign-majority-owned fund management company in mainland China. Before HSQH's establishment, Arthur held various posts in investment division of Hang Seng Bank and Hang Seng Investment Management Limited in Hong Kong. Arthur has accumulated extensive experiences in asset management, business development, financial markets and management.

Mr. Arthur Liu has PhD in Accounting from Hong Kong University of Science and Technology, Master of Laws from Chinese University of Hong Kong, Master of Management from Shanghai University of Finance and Economics, and Bachelor of Economics from Peking University. Arthur is a charter holder of CFA.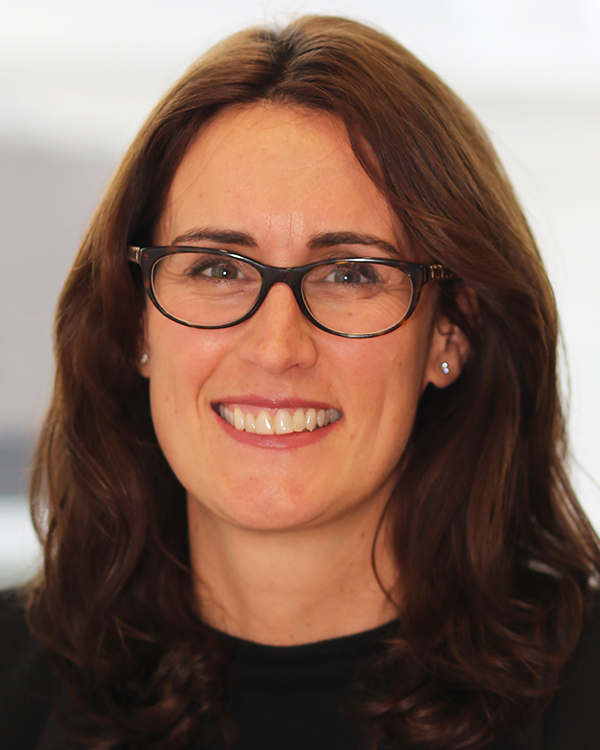 Lesley-Ann Morgan
Global Head of Defined Contribution and Retirement
Schroders

Lesley-Ann has nearly 25 years of experience of providing investment solutions to global institutional clients and is Global Head of DC and Retirement at Schroders. In this role she is responsible for Schroders global strategy to deliver the best outcomes for DC members/participants.

Lesley-Ann joined Schroders from Towers Watson in July 2011 where she was a partner and the Head of the Client Delivery Group, responsible for the delivery of investment solutions to clients.

Lesley-Ann has worked with pension funds around the world, regulators and industry bodies. She has written a wide range of papers, is quoted in the press on significant issues facing the pensions industry, and she also speaks at conferences covering retirement issues. Published in the British Actuarial Journal in March 2017 'Designing successful post-retirement solutions by blending growth, income and protection' and the Journal of Retirement in February 2018 'Blending growth, income and protection to create post-retirement solutions for Australia and Hong Kong'.

Fellow of the Institute of Actuaries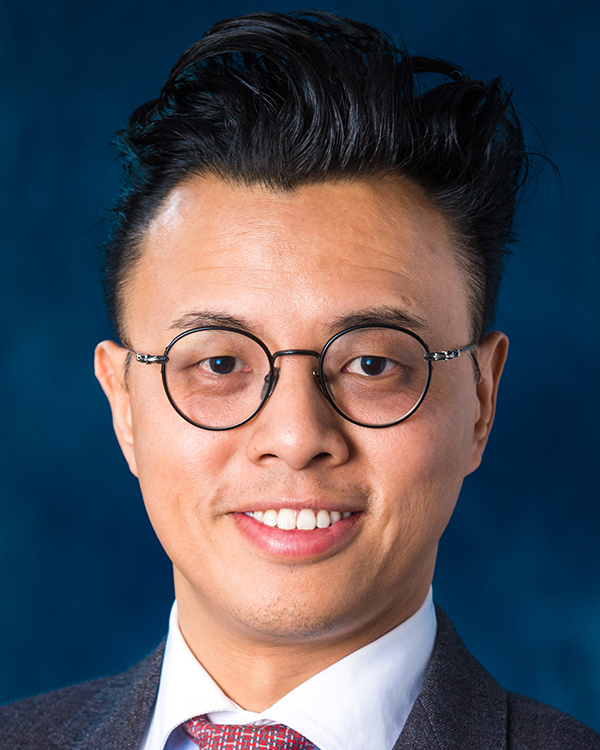 Eric Poon
HKIFA Executive Committee member and
Managing Director, Head of Sales, Value Partners Limited

Mr. Eric POON is Managing Director, Head of Sales at Value Partners, where he holds a leadership role in the Group's sales and marketing activities covering intermediary, private banking, institutional businesses, as well as investment consultants. He is based at the Group's Hong Kong headquarters. Mr. POON also supervises sales activities in our Singapore and U.K. offices and works closely with the China Business Team on cross-border opportunities. He joined Value Partners in January 2018.

Mr. POON has over 20 years of experience in the asset management industry and has held various executive and business development roles at other global financial institutions. Prior to joining Value Partners, he was most recently Managing Director, Regional Head of Greater China and South East Asia for institutional business and consultants relationships. He also participated in the Management Committee capacity at Baring Asset Management (Asia). Prior to that, he was Regional Head of Business Development (Asia Pacific) at UBP Asset Management and Director, Regional Head of Cash, Asia and Institutional Business at BlackRock. Mr. POON also worked at other financial groups including Goldman Sachs, JPMorgan and Royal Bank of Canada in the United States and Asia.

Mr. POON holds an MBA from the University of Houston-Victoria in the United States and a Bachelor's degree in Economics from the University of British Columbia. He also completed his Senior Executive Program at the Harvard Business School and TsingHua University.

Mr. POON is an Executive Committee member at the Hong Kong Investment Funds Association, and participates at the Asset Management Association of China and other industry bodies in various capacities.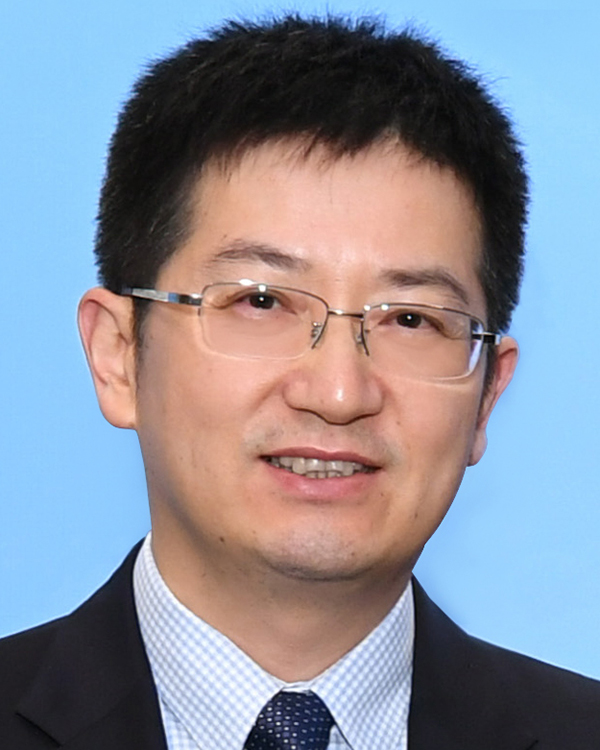 Hua Shen
HKIFA Vice Chairman, and
Chief Executive Officer, BOCHK Asset Management Limited

Mr. SHEN Hua is the Chief Executive Officer of BOCHK Asset Management Limited. Concurrently, Mr. SHEN is the Vice Chairman of Hong Kong Investment Funds Association.

Prior to joining the company in February 2016, since 2012, Mr. SHEN was the President and CEO of YGD Asset Management (Hong Kong) Limited where he established the company and developed asset management business to provide wide ranges of products, from equity to bond and private equity investment. During this time, Mr. SHEN also held the role as CEO of YGD Securities (HK) Limited to set up its security brokerage business.

Mr. SHEN has extensive experience as senior management at multinational financial institutions and working overseas. He held senior positions since he joined Mitsubishi UFJ Securities (HK) Limited from 2004 till 2011, where he led sales team and trading team to cover Asia market (excluding Japan) to serve various institutional clients, including sovereign funds, semi-sovereign funds and large financial institutions in the region.

Mr. SHEN started his career at Bank of China and he had worked at the International Department, CEO office and Treasury Department in Beijing before he later moved to Bank of China London office as Head of Treasury & Capital Markets.

Mr. SHEN holds a Master in Finance from the London Business School, UK and a Bachelor's Degree of Arts in Economics from Shanghai International Studies University, Shanghai, China.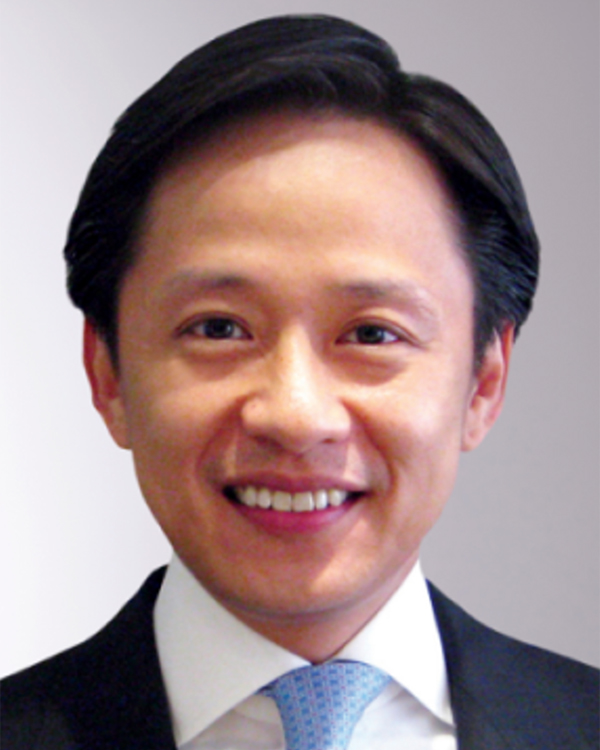 Philip Tso
Head of Institutional Solutions, Asia Pacific and Institutional Business, Hong Kong
Allianz Global Investors Asia Pacific Limited

Philip Tso joined AllianzGI in October 2017 and is responsible for guiding AllianzGI's strategy in Asia Pacific in delivering the firm's best-in-class investment advice and diverse solutions to institutional investors. He also works closely with the Hong Kong institutional team to maintain senior client relationships and to support various engagement efforts including servicing, promoting thought leadership and building the firm's profile in pension-related topics.

Before joining AllianzGI, Mr. Tso worked at Willis Towers Watson as Director, Head of Investments in Hong Kong and acted as a lead consultant for key pension, reserve and endowment funds and advised them on a full range of investment-related services. He was also responsible for driving the growth of their investment team business with clients in the Asia Pacific region.

Mr. Tso has a Bachelor of Science (First Class Honours) from the University of Manitoba, Canada, and a Master of Science in Investment Management from the Hong Kong University of Science and Technology. He has been a member of the Hang Seng Index Advisory Committee since 2013.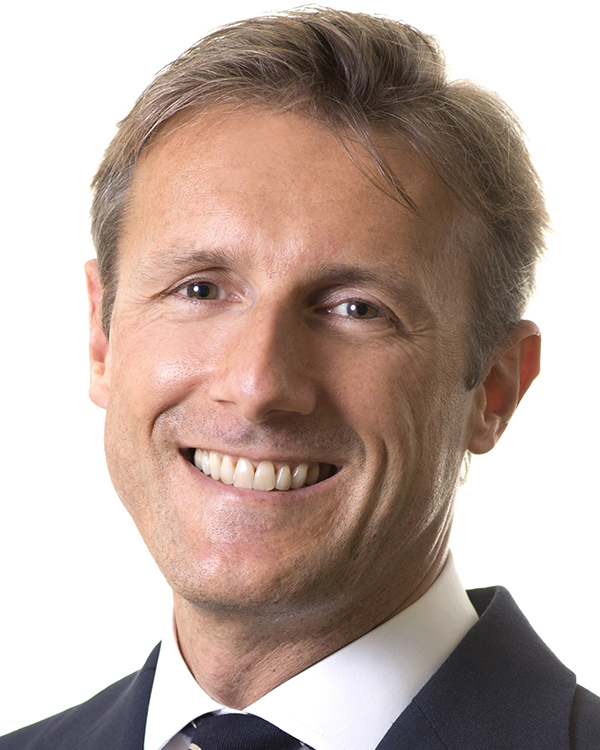 Graham Turl
HKIFA Chairman, and
Managing Director, BlackRock Asset Management North Asia Limited

Graham Turl, Managing Director, is BlackRock's General Counsel for the Asia-Pacific region and a member of BlackRock's Asia Pacific Executive Committee.

Prior to joining BlackRock in April 2007, Graham was head of the Hong Kong investment management group at international law firm Linklaters, where he was responsible for advising clients on the corporate, regulatory and tax aspects of structuring, creating, organizing and marketing funds for investment in property of all types, onshore and offshore, domestic and international, public and private, retail and institutional.

Graham is qualified to practice law in England and Hong Kong. In addition to the HKIFA, Graham serves on a number of other finance industry bodies in the Asia Pacific region, including the Hong Kong Financial Services Development Council and the Asset Management Group of the Asia Securities Industry and Financial Markets Association.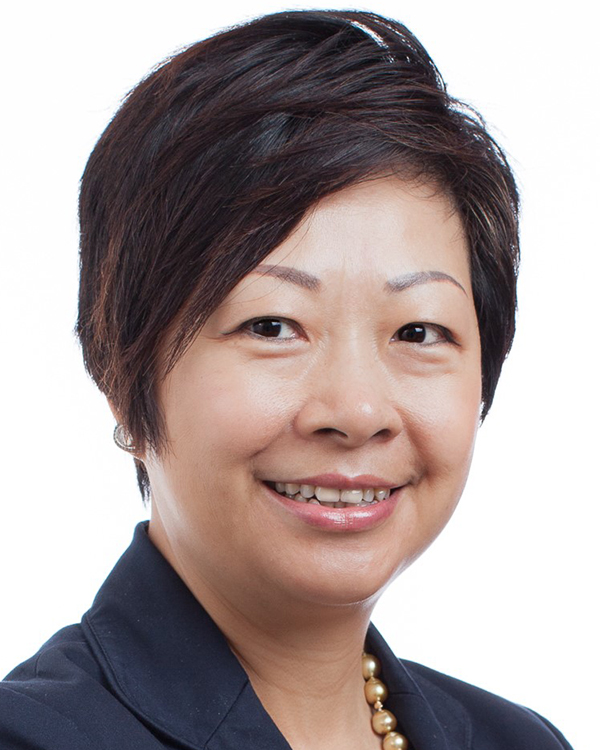 Eleanor Wan
Chief Executive Officer
BEA Union Investment Management Limited

Ms. Wan possesses more than 23 years of experience in Asia's asset management industry. She is a highly-seasoned veteran having represented various international asset managers in Asia. She had an extensive background in various functional areas within the mutual fund industry in Asia, including overall business development, marketing, sales, client servicing, operation and general management. Before joining BEA Union Investment in mid 2011 as its CEO, she was CEO of the Institute of Financial Planners of Hong Kong, leading the Institute's efforts in promoting the professional standards of financial planners in Hong Kong. Prior to that, she was CEO of Allianz Global Investors Hong Kong Limited, where she was responsible for developing and implementing growth strategies and managing multinational distributors.

Apart from her impressive career, Ms. Wan is also involved in various public services in Hong Kong. She is currently a member of the Disciplinary Panel of Hong Kong Institute of Certified Public Accountants and a member of Professional Ethics Review Committee of the Institute of Financial Planners of Hong Kong. She had served as the Board Member of the Deposit Protection Board of Hong Kong and chaired its investment committee from 2008 to 2011. She was also a member of the Insurance Advisory Board from 2010-2013. She has been an active member of the Hong Kong Investment Funds Association, serving as a Vice-Chairman from 2006 to 2008.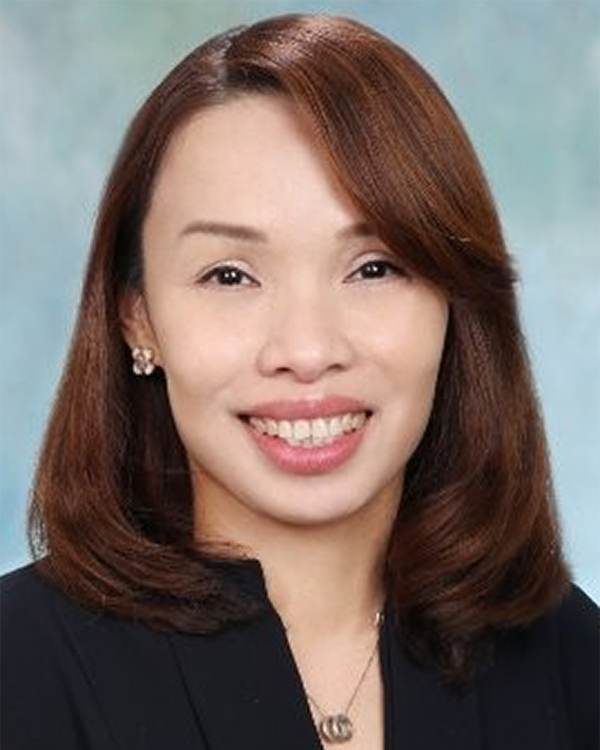 Anita Wong
Head of Consumer Insights
Nielsen Hong Kong Limited

Anita is an entrepreneurial and dynamic senior executive with over 20 years experience in supporting clients to make informed decision on growth strategy through insights and analytics. She is also a thought leader in the consumer engagement space, helping Blue Chip brands to enhance their social, mobile and local strategies as the digital landscape evolves.

Her latest appointment was to lead the team of Consumer Insights in Nielsen Hong Kong.

Anita also serves as Vice President for Market Research Society Hong Kong, she continues to encourage, advance and elevate the use of Market Research in Hong Kong. She is also a strong advocate in motivating the growth of industry talents.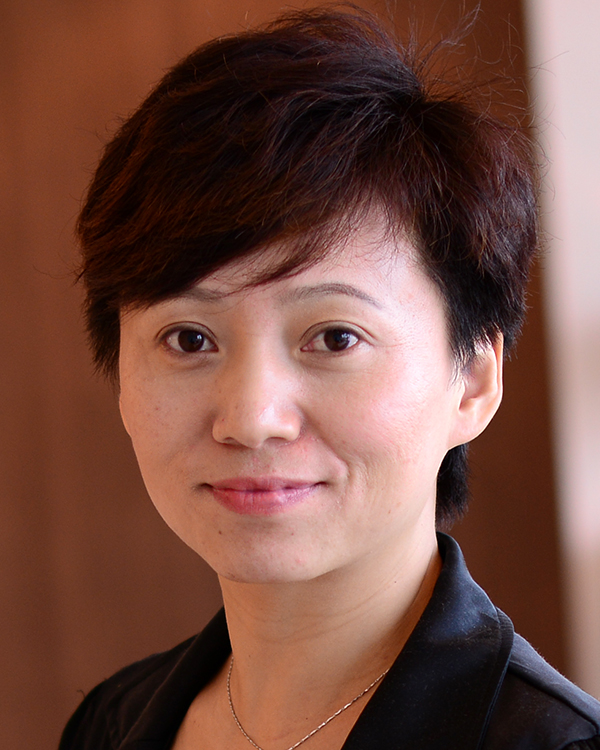 Natasha Xie
Partner, Shanghai Office
JunHe LLP

Widely acknowledged as a leader in the provision of legal services for the derivatives market and private securities investments, Ms. Xie was rated as an "Outstanding Lawyer" in the area of investment funds by Chambers & Partners for 2016 and 2017. She has had significant involvement in the formulation of law and policy for both the private fund industry and the derivatives markets in China. With almost twenty years' experience in financial regulatory compliance and complex transactions involving financial institutions, Ms. Xie has resolved and implemented effective legal solutions for a wide range of clients. Of note, she has assisted numerous international institutional investors with their China market entry, earning emphatic endorsements from her clients.
Wenbin Yang
Chairman & Chief Executive Officer
Howbuy Wealth Management Co., Limited

Mr. Yang is a Certified Public Accountant (CPA) and he has received the Bachelor of Science in Peking University. After that, he got Master of Business Administration (MBA) in Shanghai Jiao Tong University and Executive Master of Business Administration (EMBA) in Advanced Institute of Finance of Shanghai Jiao Tong University. Yang has been invited as the columnist for Forbes from 2009 to 2015. During this period of time, Yang has published the book The Transformation of China's Fund Industry in 2012, and the book The Money Nowhere to Be Placed in 2017. In 2014, the Government of Shanghai honored Mr. Yang as one of 'The Leading Talents of Shanghai' and in 2017 he has been elected as the co-chair of China Fund Industry Association Financial Technology Commission.

Yang is one of the most influential senior managers in the mutual fund industry. He has more than 26 years of experience in the field. In 2001, He led the launch of the first open-ended mutual fund in China, which was a great success. He is also a former Deputy GM and CMO of HSBC Jintrust Fund Management Company (HSBC's JV in China), CMO of China International Fund Management Company (JP Morgan's JV in China) and Head of Research of Huaan Fund Management Co.

Yang founded Howbuy in 2007. He has been committed to form the company into one of the most outstanding independent wealth management companies in China since then. The three subsidiaries of Howbuy was one of the companies that been first issued with the independent fund distribution license, private equity manager license and Hong Kong Securities No. 1/4/9 respectively within the market. Also, Howbuy built the first independent online fund-trading platform and launched the first fund application called 'Palm Fund', the cash management application called 'ChuXuGuan' and smart investment services. With these applications, Howbuy is equipped with abundant products as well as the acclaimed fund research center to serve our customers more professional. Howbuy has always being devoted to providing customized service of asset allocation. Currently, Howbuy is funded by Tencent and Lenovo, and was listed on NEEQ (National Equities Exchange and Quotations) in 2015.
Imogene Wong
Manager
Hong Kong Investment Funds Association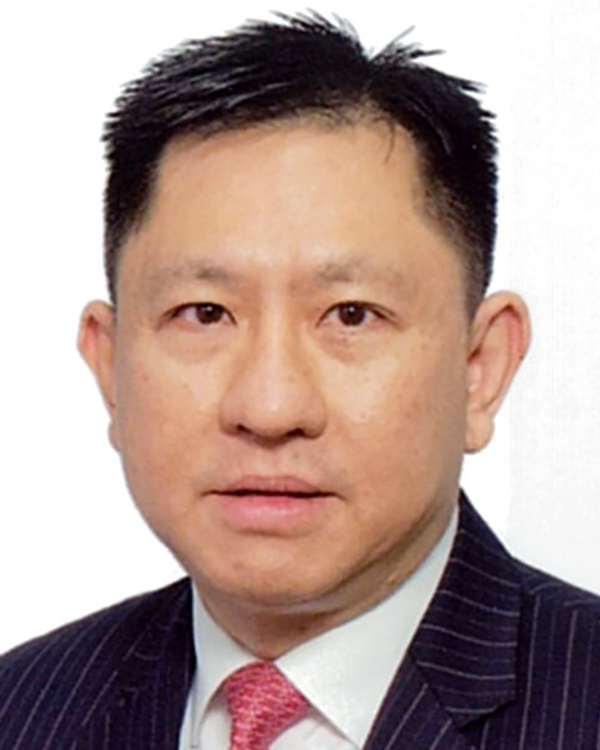 Sam Yu
Member of HKIFA Regulatory Sub-committee and
Head of Compliance, Asia Pacific ex. Japan, Baring Asset Management (Asia) Limited

Sam Yu (23 years' industry experience) is the Head of Compliance, Asia Pacific ex-Japan of Baring Asset Management (Asia) Limited. Prior to joining Barings in 2015, Sam was the Head of Business AML/KYC Office, Asia of JP Morgan Asset Management in Hong Kong.

Before joining JP Morgan in 2014, he was the Head of Legal & Compliance, Asia Pacific of GAM Hong Kong Limited for nine years and prior to GAM, he was the Head of Risk Management for the Royal Bank of Canada's wealth management business in Asia. He had also worked at Deloitte Touche Tohmatsu, Lehman Brothers, Bankers Trust in Hong Kong and Deloitte & Touche in New York.

He is a Member of Regulatory Subcommittee of Hong Kong Investment Funds Association ("HKIFA") presently.

Sam is a Certified Public Accountant in the United States and holds a BSc in Business Administration from Boston University, Massachusetts. He is based in Hong Kong.